It's a day like any other.
Get off work. Come home. Say hi to the wife. Have dinner. Sleep.
Wash and repeat.
But what if you kept relieving the same 12 minutes of the same day, over and over, bearing witness to the death of your wife and unborn child?
Well, that's the premise of Annapurna Interactive's upcoming top-down game '12 Minutes.'
Annapurna Interactive dropped a new trailer at GamesCon and announced their star-studded cast: James McAvoy (Split, It Chapter 2), Daisy Ridley (Star Wars: The Rise of Skywalker), and Willem Dafoe (The Lighthouse, Spider-Man).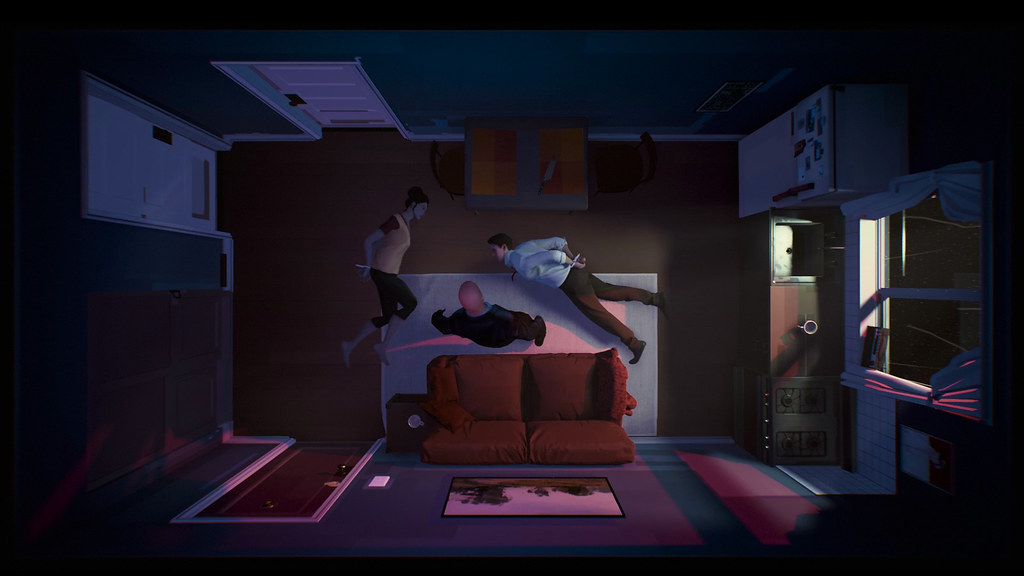 The player will control the man (McAvoy), who comes home to his wife (Ridley), but their evening goes astray when a police detective (Dafoe) accuses the wife of murder and kills the man, then subsequently the wife. The man will be the only character to retain the knowledge gained from previous time loops, which can be used as an advantage in trying to break the next time loop. As you can see from our featured image there is a small easter egg call out to 'The Shining' with the octagon red and orange carpet pattern in the adjacent room. A fun easter egg for horror fans!
Luis Antonio, the creator, has not yet announced the release date but has said it will release during 2020. You can wishlist it to receive notifications on Steam here.
'12 Minutes' will be available on PC, Xbox One, and Xbox Series X as a console exclusive.