Battle at Big Rock, an all-new short film directed by Colin Trevorrow, will be premiering exclusively on FX on Sunday, September 15, 2019, at 9:50 PM. The short will be available for streaming immediately following the West Coast broadcast on FX at 10pm PST on NBC.com, Jurassic World.com and the official Jurassic World social media channels.
The short takes place one year after the events of the last film in Big Rock National Park, where dinosaurs are now living in our world. The story follows a family of four whose encounter with these wild animals becomes a terrifying fight for survival.
Colin Trevorrow tweeted out the poster below along with this quote:
"These creatures were here before us. And if we're not careful, they'll be here after."

From Universal Pictures and Amblin Entertainment, Jurassic World immerses audiences of all ages in a new era of wonder and thrills where dinosaurs and humankind must learn to coexist. Jurassic World is more than a film franchise. At every turn, this $5 billion film series delivers a larger-than-life destination for exploration, discovery, and epic adventure. Dinosaurs live again and they live in Jurassic World.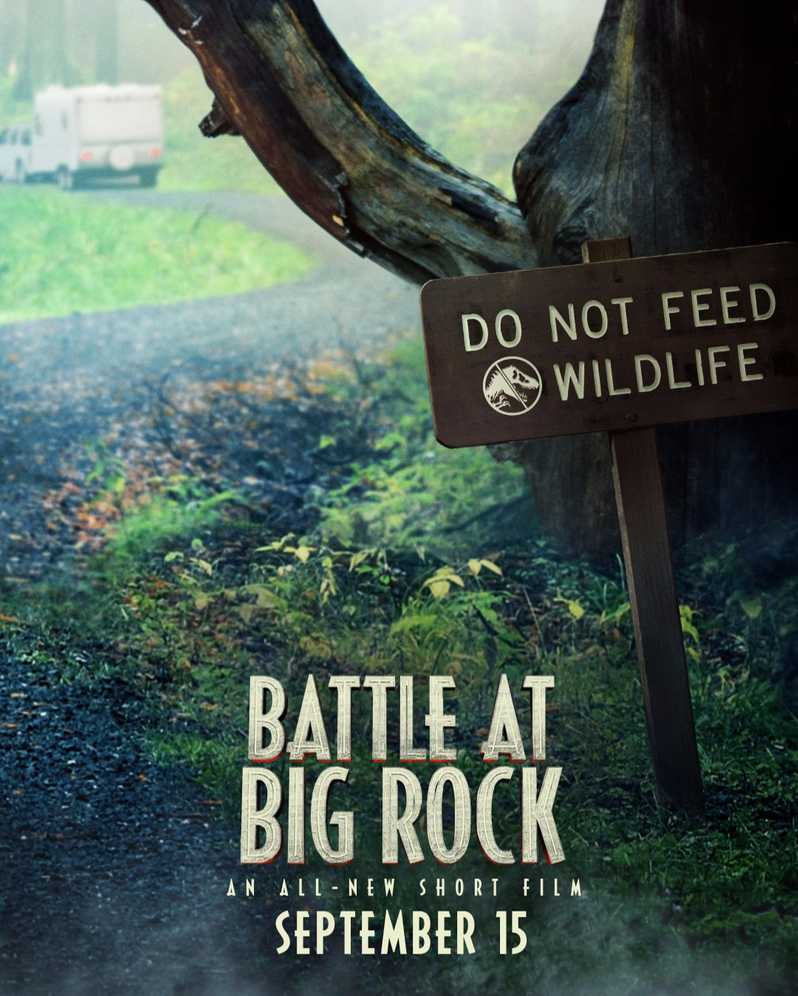 Source: EW