Kevin James plays an escape Nazi inmate in Cary Murnion and Jonathan Milott's new revenge thriller 'Becky' starring Lulu Wilson. This is the first time we have really seen James take on a role that is this grizzled. Taking a page out of his friend Adam Sandler's playbook playing a more serious character and we are here for it.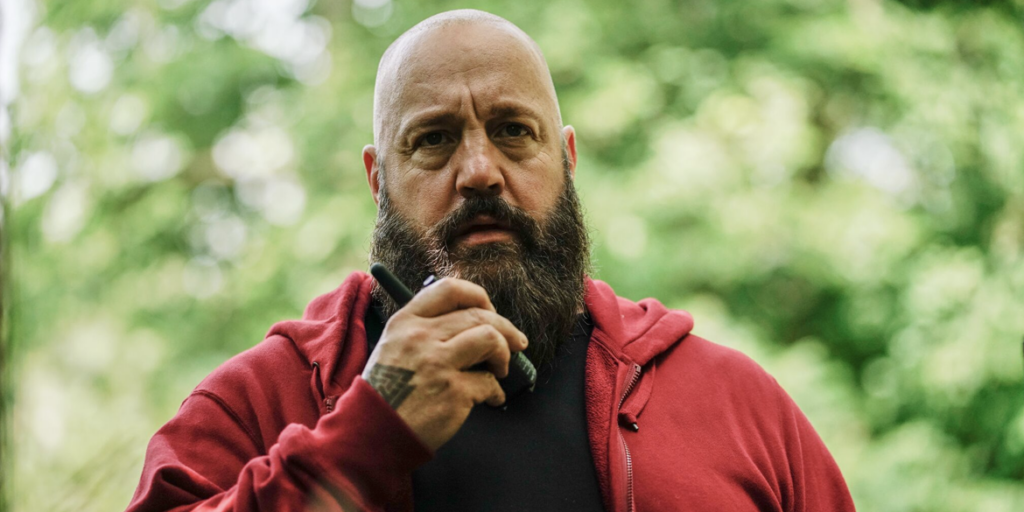 Spunky and rebellious, Becky (Lulu Wilson) is brought to a weekend getaway at a lake house by her father Jeff (Joel McHale) in an effort to try to reconnect. The trip immediately takes a turn for the worse when a group of convicts on the run, led by the merciless Dominick (Kevin James), suddenly invade the lake house.
Check out the trailer below.
On Digital and On Demand – June 5, 2020