Blumhouse recently took Halloween to that franchise's highest performance and now returns to another genre classic with an upgrade engineered for today: Black Christmas.
The story takes place at Hawthorne College where things are quietly winding down for the holidays. One by one, sorority girls on campus are being killed by an unknown stalker. But the killer is about to discover that this generation's young women aren't willing to become hapless victims as they mount a fight to the finish.
This is the third Black Christmas film including the original in 1974 and the remake in 2006. Not sure this is something people will be clamoring to see – but you could say the same thing about most remakes and more often than not they improve upon the original from a cinematic standpoint. The thing that is a head scratcher here is that we just had a remake in 2006. While that is now 13 years ago, I'm not sure how much it could improve. The jump from 1974 to 2006 could be argued it was worth seeing a modern take on it. Time will tell and it's always good to go into these things with an open mind.
This December, on Friday the 13th, ring in the holidays by dreaming of a Black Christmas.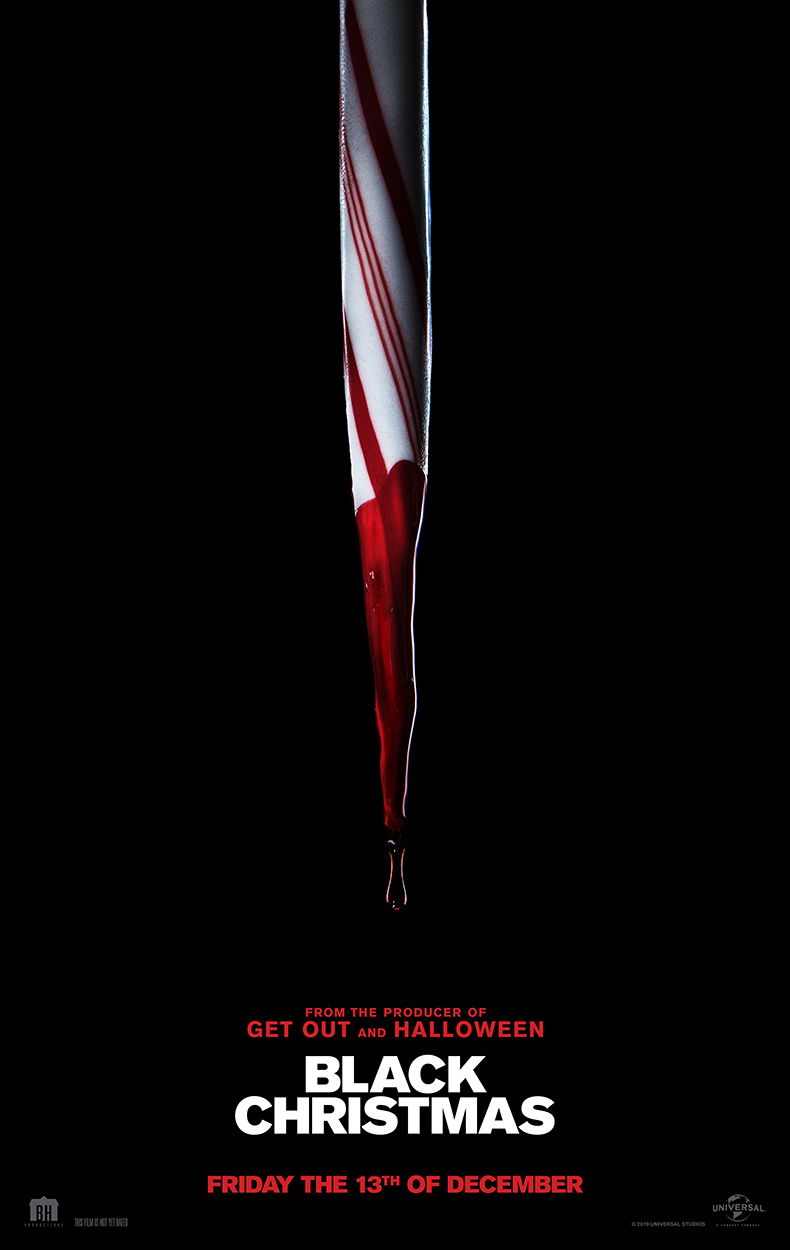 From director Sophia Takal (Always Shine) from the script she wrote with April Wolfe (Widower), comes a bold new take on the 1974 horror classic starring Imogen Poots (Green Room, The Art of Defense), Aleyse Shannon (Charmed), Brittany O'Grady (Star), Lily Donoghue (The Goldbergs, Jane the Virgin) and Caleb Eberhardt (Broadway's Choir Boy).