Check out a new clip from Saban Film's upcoming thriller 'Come to Daddy' starring Elijah Wood. The film is the directorial debut of acclaimed producer Ant Timpson (The Greasy Strangler, Turbo Kid, Housebound, The ABCs of Death). 'Come to Daddy' also stars Stephen McHattie (300), Martin Donovan (Tenet), Michael Smiley (The Lobster), Madeleine Sami (Breaker Uppers), and Simon Chin (Killing Eve).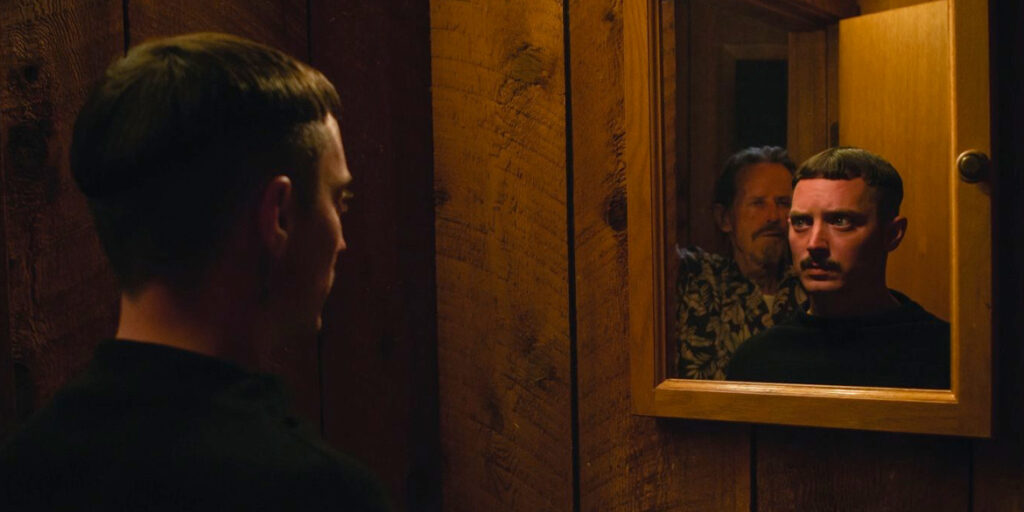 'Come to Daddy' is a thoughtful, character driven thriller spiked with uncommonly dark comedy and more than a few outrageous turns. Elijah Wood (The Lord of the Rings) plays a man in his thirties who receives a cryptic invitation to a remote cabin for a visit with his father after a lifetime of estrangement.
Opening in select theaters nationwide + on demand on February 7, 2020.