Crackle Plus announced that sci-fi horror film, 'Portals,' will be exclusively available on AVOD on Crackle beginning today! Just in time for the 4th of July weekend.
'Portals' is a horror anthology movie featuring chilling stories told by four different horror film directors, Gregg Hale (Split Screen), Liam O'Donnell (Beyond Skyline), Eduardo Sánchez (The Blair Witch Project), and Timo Tjahjanto (V/H/S/2). The film is produced by J.D. Lifshitz and Raphael Margules with Brad Miska and Chris White. Miska is a co-founder of the horror culture site Bloody Disgusting, and previously produced the V/H/S film trilogy as well as Under the Bed, A Horrible Way to Die and Southbound.
Crackle adds 'Portals' alongside original and exclusive titles that can only be found onCrackle, including 'Cleanin' Up the Town: Remembering Ghostbusters; and 'The Clearing.'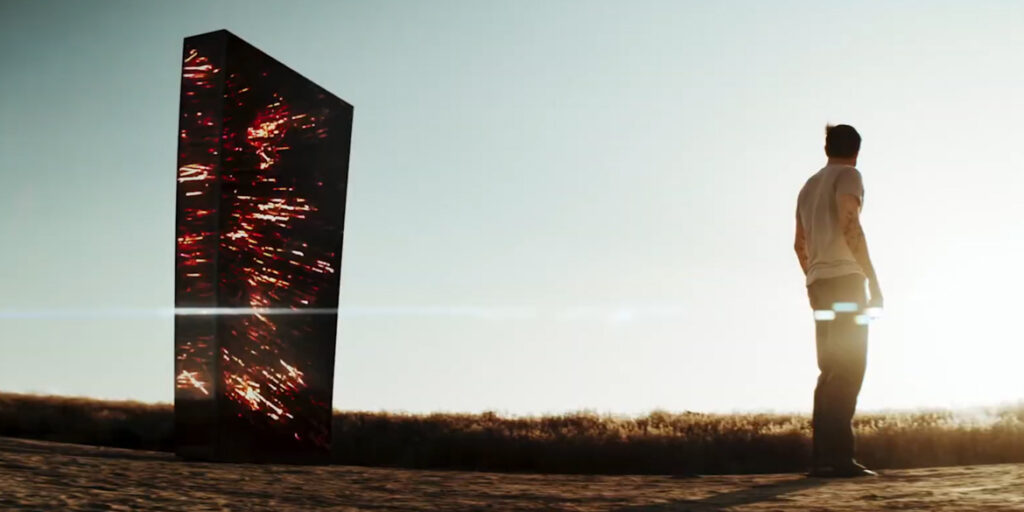 Starring Neil Hopkins (Lost), Deanna Russo (Burning Love), Phet Mahathongdy (Skyline) Ptolemy Slocum (Westworld), Gretchen Lodge (Lovely Molly), and Salvita Decorte (The Night Comes For Us), the film reveals  horrifying events surrounding a worldwide blackout. As dark mysterious portals begin to appear across the globe, their siren song beckons all to enter that opens a Pandora's box of terror for those brave or foolish enough to step inside.

"Science fiction has always appealed to the Crackle audience," said Philippe Guelton, President of Crackle Plus. "Portals combines the thrills of a science fiction world with the chills of a horror storyline, the exact kind of entertainment our fans are looking for."

'Portals' is distributed worldwide by Screen Media Ventures, a Chicken Soup for the Soul Entertainment company, and the supplier of exclusive and original content for Crackle Plus.