On the heels that Warner Bros. has confirmed a sequel to the global box office smash, 'Joker' they released a new featurette today from director Todd Phillips.
Phillips and Phoenix can be seen talking about what it was like to work together and the spontaneity on set to bring to life the origin story of such an iconic character.
'Joker' topped the billion dollar mark worldwide and has prompted discussions of a sequel that would bring the duo back together and continue the Joker's story. The more interesting piece of news is that Phillips may be tapped to bring more origin stories to life from the DC Universe.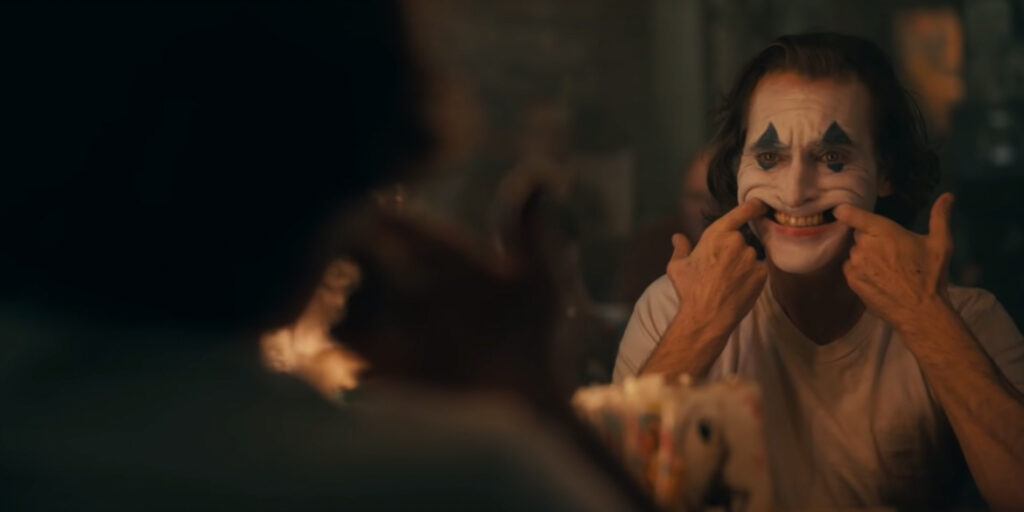 Warner Brothers saw a lot of success with 'It' and followed it up with 'It: Chapter Two.'  The sequel did great at the box office but didn't top the success of the first film. Which makes me wonder how a 'Joker' sequel will do. Part of the allure of the film is a fresh perspective on the character. How he evolves in a sequel is yet to be seen but much like Pennywise it could lose some of the luster. Regardless I'm sure it will still pull in $75-$80 million opening weekend and be a bit hit – just not the $1 billion powerhouse the origin story was.
I loved Phillips take on the character and am excited to see where he can take it and possibly weave in new characters along the way. We at Downright Creepy are hoping for an Oscar nod for Joaquin Phoenix!