Nike's limited edition sneakers are pretty amazing. From Kyrie's limited edition cereal box shoes to the self lacing Back to the Future shoes they are nothing short of amazing. The latest collab from Nike brought a little bit of the 80's to 2019 with a Stranger Things partnership. But a fella named Jeff out of Detroit dipped his toes in the 80's again for some sweet dreams with these rad custom Freddy Krueger Nightmare Kicks.
If you were a kid of the 80's and 90's that loved horror you grew up with Freddy as a staple of your viewing habits. Out of the big four horror franchises (Halloween, Texas Chainsaw Massacre, Friday the 13th and NOES) Nightmare on Elm Street and Freddy Krueger was the one that crossed over into pop culture spawning everything from tongue telephones to lunch boxes for the kiddos. He was everywhere.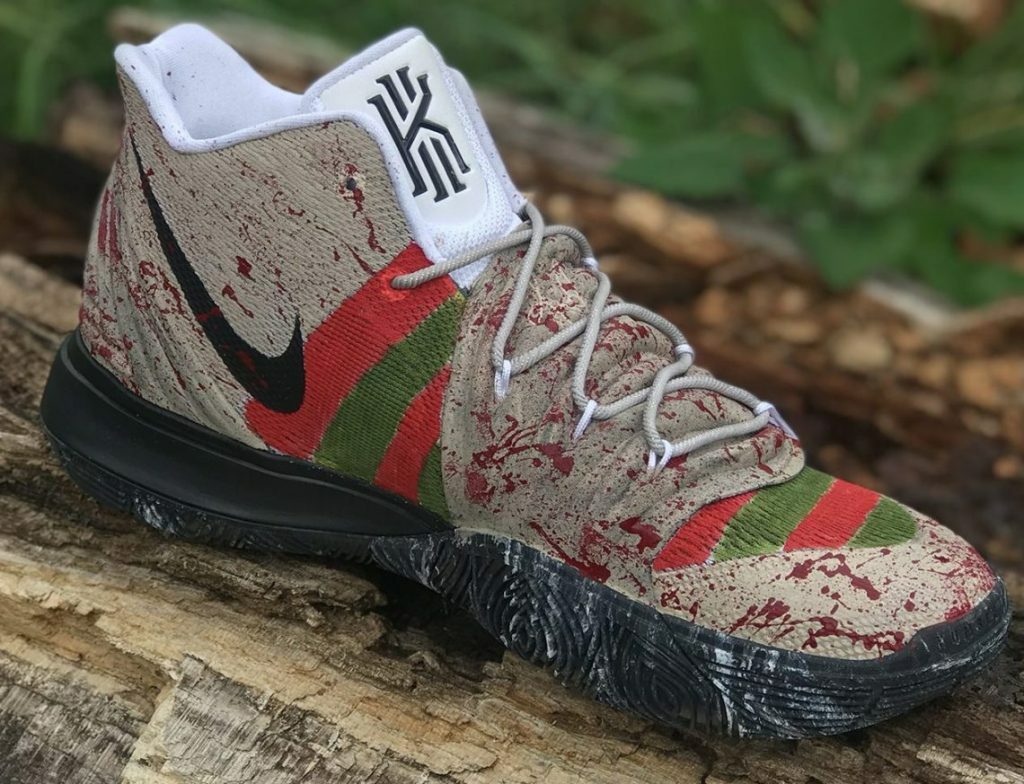 The custom shoes feature Freddy's signature sweater with blood splatter on a pair of Kyrie 5's that are sure to rock your opponents to sleep with a killer crossover move. You can check out more of Jeff's custom shoes on his Instagram page.