IFC Midnight's latest horror flick appears to be inspired by real life.
One morning, while browsing Reddit, Jon Stevenson came across a very strange video on the internet: an old VHS tape called, "Rent-A-Friend." Hosted by an enigmatic yet charming "Sam," Rent-A-Friend offered entertainment, advice, and most importantly, friendship, to lonely people in a pre-digital age. "Who would watch this?!" Stevenson asked himself. The answer to that question would ultimately become the story of 'Rent-A-Pal.'
Set in 1990, a lonely bachelor named David (Brian Landis Folkins) searches for an escape from the day-to-day drudgery of caring for his aging mother (Kathleen Brady).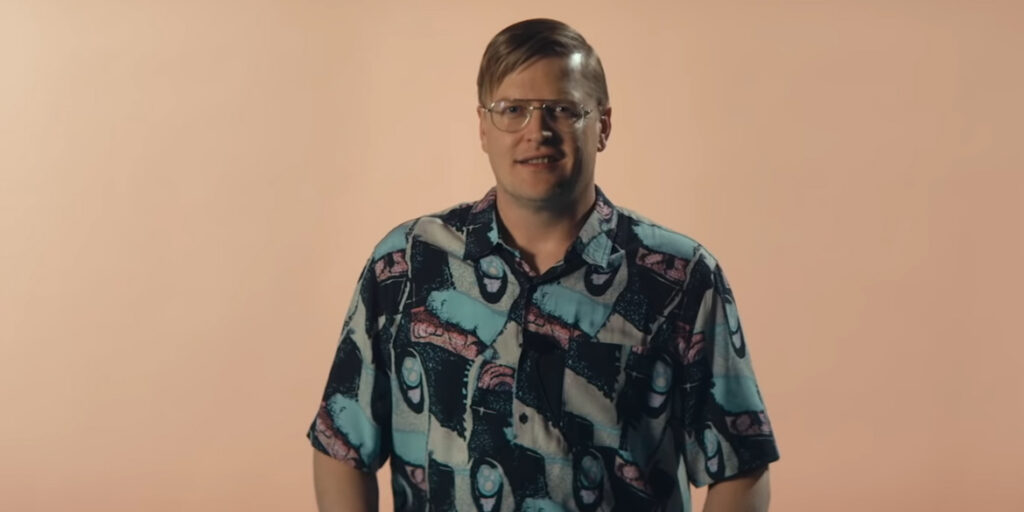 While seeking a partner through a video dating service, he discovers a strange VHS tape called ​Rent-A-Pal.​ Hosted by the charming and charismatic Andy (Wil Wheaton), the tape offers him much-needed company, compassion, and friendship. But, Andy's friendship comes at a cost, and David desperately struggles to afford the price of admission. "Hi, I'm Andy!" He'll be your friend til the end!
Sign us up and take our money. I love how it weaves in the aspect of strange VHS tapes with the awkwardness of those video dating services back in the day. When you watch those auditions you certainly get a few creepers that popped up along the way.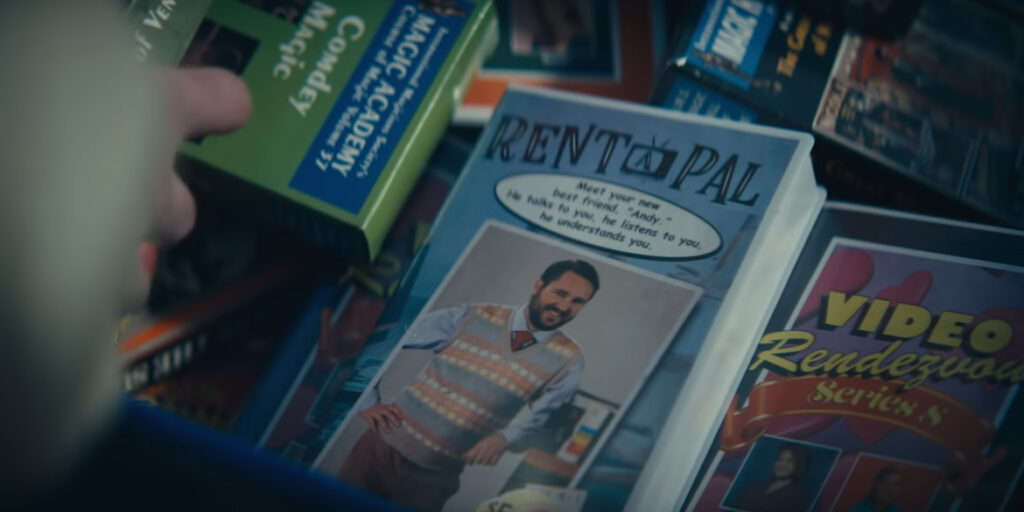 If IFC Midnight wants any help creating a promotional 'Rent-A-Pal' VHS to giveaway just hit us up! So many possibilities to add another layer of creepiness to the film by sending random fans faux boxes filled with items seen in the film.
IFC Midnight is releasing 'Rent-A-Pal' in theaters and VOD September 11.