Eli Roth was once one of the biggest names in scary movies. A pioneer of "Torture Porn" sub-genre. His two Hostel films and 'Cabin Fever' suggested a bright future for the young horror director. However, the last decade has seen Roth become better known for playing roles like "The Bear Jew" in 'Ingloruous Basterds' than directing his own films like 'Knock Knock' & 'The Green Inferno'.
This year saw him enter a new phase in his career; Director for hire. First, there was his remake of 'Death Wish'. The less said about that film the better. This week though, we see the release of 'The House with a Clock in Its Walls'. What is the oddest thing about a story with such an odd title? For me it'd be how well Eli Roth, a man who best known for over the top blood and gore, lends his talents to a PG film for children.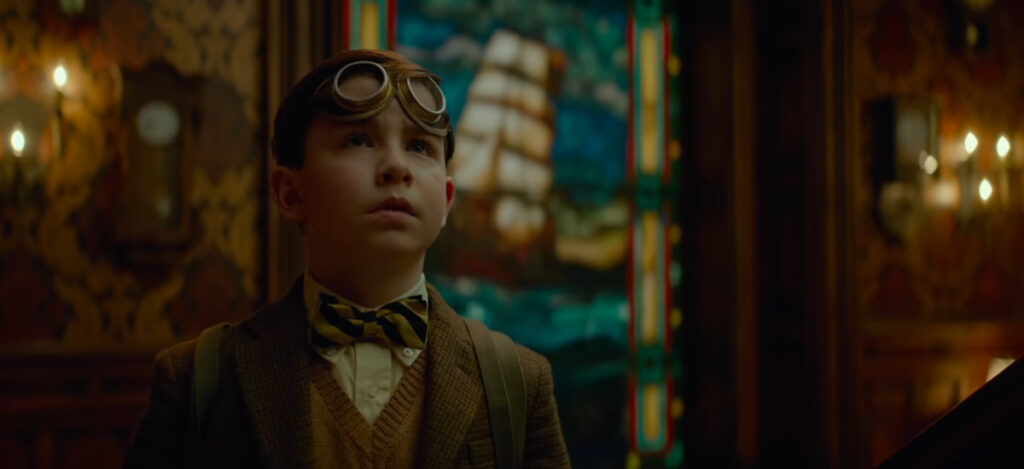 'The House with a Clock in Its Walls' is based off the 1973 novel of the same name. The story is about Lewis Barnavelt (played by Owen Vaccaro). Barnavelt has been sent to live with his rotund and strange uncle Jonathan (Jack Black) after the tragic loss of his parents. His uncle's home is creaky and full of oddities. One of those being Cate Blanchett as Jonathan's neighbor, Florence Zimmerman. Lewis will eventually learn this house isn't just eccentric; it's magic. Complete with a recliner that acts like a dog.
Jack Black is as pudgy as he is fun in the film. The actor is absolutely mugging for the camera and using every trick in his bag to get laughs. But the tricks do work. Whether he's shaming a giant hedge animal to use a litterbox or espousing on the virtues of eating cookies for dinner, he makes you smile. Blanchett play the more reserved role of Florence but she too gets laughs. Those come from her wry delivery and biting insults. Both Black and Blanchett play off each other incredibly well as a magical odd couple.
While adjusting to living witches and warlocks Lewis enrolls in his new school. Unfortunately he struggles to accommodate himself. This could be because he wear both goggles and a bowtie. That alone can give everyone bad flashbacks to both 'Young Sheldon' & 'The Book of Henry'. It also could be because he is new and children are cruel. Who's to say? One friend he does make is Tarby Corrigan (Sunny Sljic). Tarby is popular; so popular that he is running for class president and would appreciate Lewis' vote. Lewis values his new friendship and will do everything to keep it, even if it means going against Uncle Jonathan's one house rule to never touch a mysterious book.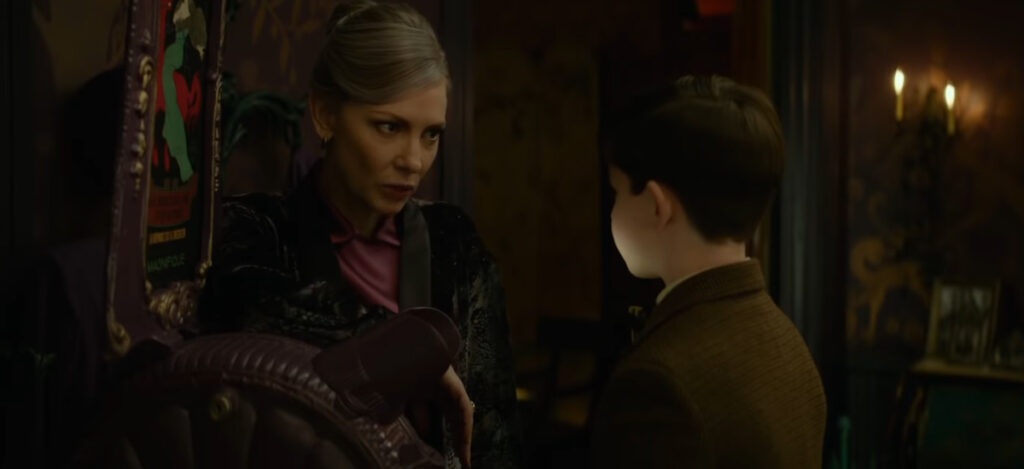 Owen Vaccaro does a fine job in the main role of Lewis. He's never overly precious and manages to never become annoying. Again, please keep in mind he wears goggles on his head the whole movie, so that is a noteworthy accomplishment. The issues with his performance come when he is forced to act in more emotional scenes. I put more of the blame for this on Eli Roth though. Maybe this is because I don't like criticizing child actors, but I do feel director's play a significant part in forming a child's performance. Look at Lanny Abrams & Jacob Temblay's work in 'Room' for example of this done well. I would assume maudlin scenes aren't what Roth is overly interested in, and because of that the film suffers during them.
The other actor's in this film seem to be having a lot of fun. Kyle MacLachlan is buried under a pound of make-up, but he won't let that stop him from chewing the scenery. Colleen Camp shows up as the most on-the-nose nosey neighbor you'll see this year. Both actors also have wonderful interplay with Jack Black in broadly comedic scenes. These all sound like backhanded compliments, but I don't mean them that way. 'The House with a Clock in Its Walls' is unembarrassed to be a children's movie and I think that it is greatest strength. It might not hit emotional highs of Pixar's latest outing. But it will certainly entertain both children and adults in a way too few films do.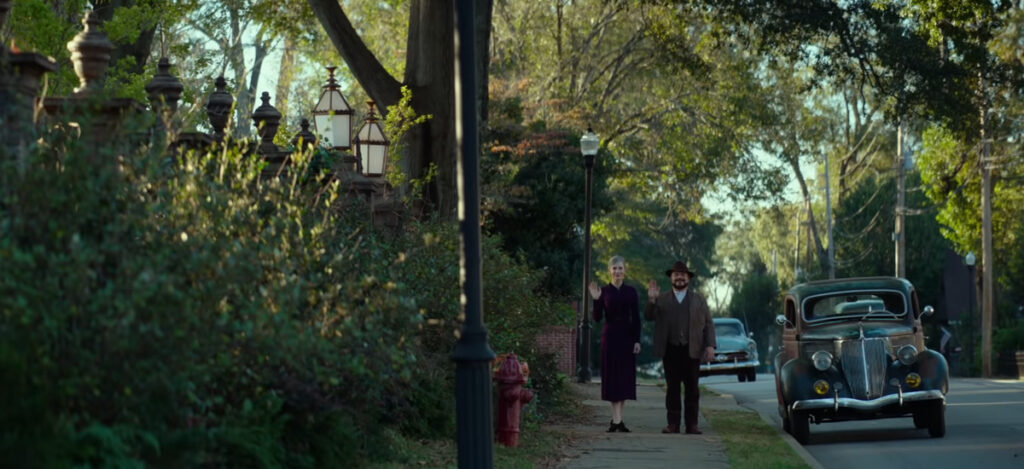 The biggest kick audiences will get from this film is how much it enjoys being a dark fantasy for children. There aren't jump scares, but there are startling cuckoo clocks. There aren't horrifying nuns, but there is a set piece in an unsettling room filled with animatronics. Satan isn't actually in the film, but I can't remember the last PG movie I saw that featured the demon Azazel. It's these scenes where Roth feels the most inspired. Like a true master of the genre who's excited to make a movie that will likely be the first halloween related thing that later generations of horror fans will remember.
'The House with a Clock in Its Walls' is a fun surprise in a largely disappointing September. The film shows that Eli Roth still has a desire to make genre movies and can also do it for all ages. Jack Black is giving one of his best campy performances and Cate Blanchett is a witch with purple jewel encrusted wand is something that every movie should have.