It's 2019 now. To help people steadily adjust to a weird, new and as of yet unexplored world, the new will probably be light to non-existent for the next 24 hours. Yet, it turns out there's slight cause for celebration, as more (small) Stranger Things info dropped, surrounding the 3rd season. It even came wrapped in a rather clever little package.
Yes, it's merely a date, but that's a fun little reveal none the less. Also, not a bad way to ring in the New Year. You've got a small reminder in there that "mall culture" will be a part of the new season. The upside down clearly isn't nearly finished with the citizen's of Hawkins and a whole new adventure awaits them.
That tease of a video would be exciting all on it's own, yet this is a new year and Netflix doesn't want to be forgotten, even for an instant. So, because of that, there's also this snazzy new poster that got released for the show's return.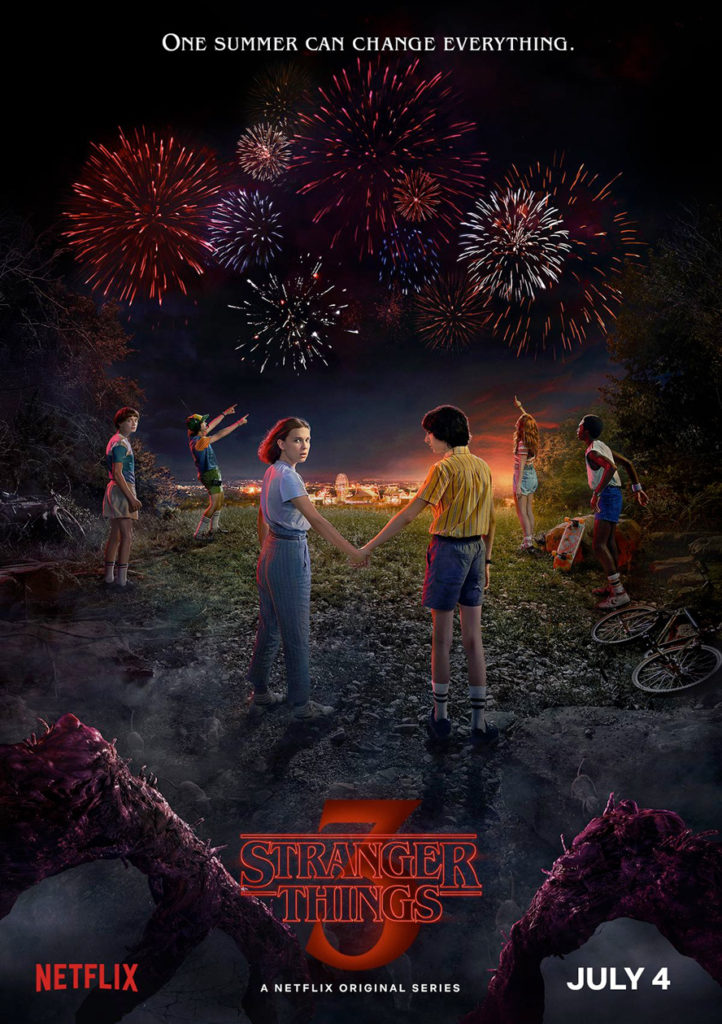 As you can see the gang's all here, including newest addition, from season two, Max. At the bottom of the image you can see a rather creepy menace making it's presence known, to at least those effected most by the upside down. These kids just can't catch a break. Just how far in over their heads are they, this time? We'll all have a chance to figure that out together, when season 3 of Stranger Things, drops all it's episodes onto <strong>Netflix</strong>, on July 4th. For those in the US, might want to inform your family now, that you'll be missing part of that day's festivities.