Inspired by the viral fan fiction, 'Two Sentence Horror Stories'  is an award-winning, original scripted horror anthology series. Debuting on THE CW on August 8, 2019, each standalone story taps into the expansive world of the horror genre, pressing universal primal fears filtered through the anxieties of a connected and racially diverse generation.
The series will consist of eight singularly themed half-hours featuring Nicole Kang ("Batwoman"), Jim Parrack ("Suicide Squad") and Aleyse Shannon ("Charmed"), among others.
Created by writer/director/producer Vera Miao, each half-hour episode offers a distinct and popular horror subgenre experience while tackling today's most relevant and topical social issues. Developed from the award-winning digital short-form series, Miao assembled an impressive writers room for the half-hour version with a creative team who found a personal connection to her vision of refreshing the horror genre.
Here is a description of the first two episodes that will debut on August 8th along with a teaser promo.
"GENTLEMAN" (Guest Director Natalia Iyudin)
Written by C.S. McMullen
Nicole Kang ("Batwoman") as Hana
Jim Parrack ("The Deuce") as Ken
A serial killer with an obsession for single moms stalks a young mother who rejected him.
This episode is a two hander about how far someone will go to achieve their ideal or "right" notions of family. Our ideal man, Ken, is the one focused on the traditional elements of the feminized sphere of domesticity – baby, nursery, breastfeeding, staying at home, and good mothering. Hana is the one moreintent on achieving her perfect life and family through the traditionally masculine spheres ofwork and new technology, even though we see how both are broken.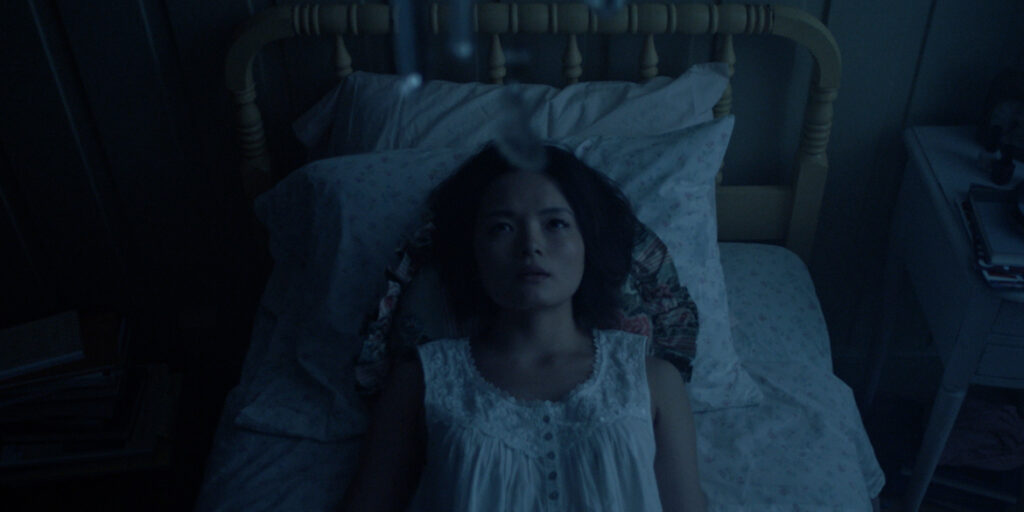 "SQUIRM" (Director Vera Miao)
Written by Vera Miao
A low-paid office assistant wakes up naked in her own bed after the office
holiday party with no idea how she got there.  Who was it and what did he put inside her?
This episode is firmly grounded in the horror of not only not feeling in control of your own body, but also of literally not knowing what happened to you. The violation is twofold: 1) the possible sexual assault and the torment of not knowing what was done to you and 2) the economic desperation that forces you to stay at a job with your assaulter because you cannot prove anything, and you cannot risk losing your job. Inside/outside is a critical theme in this episode, both from a physical body perspective and most importantly, how the viewer will experience Keisha's journey.