Gun Interactive just released the first trailer for The Texas Chain Saw Massacre at the Summer Game Fest. Gun Interactive then turned to YouTube to release a more gruesome Red Band trailer that afternoon.
The trailer is full of bloody kills, screams of death, and stunning Texas landscape visuals. Fans are also able to see the return of Leatherface and his iconic chainsaw mowing down a survivor.
The creative team has released the plot synopsis on their website: After Maria Flores goes missing and the local police stall out in their search for her, her sister Ana takes the lead. Ana bands together with Maria's friends to pick up the trail left behind. But the trail leads to a nightmare beyond their wildest dreams.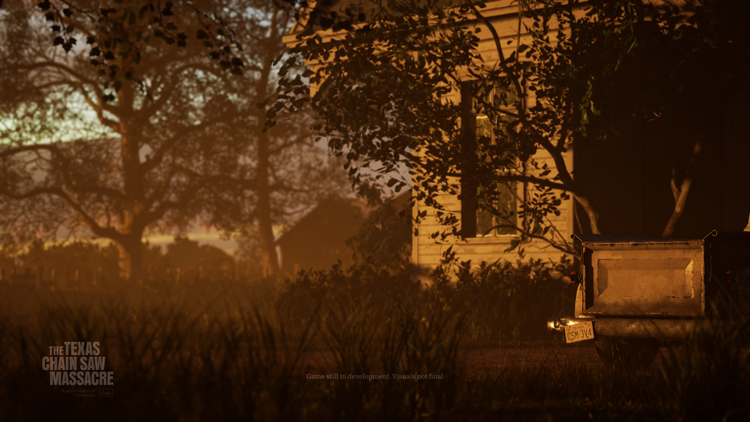 New Game Mechanics
The Texas Chain Saw Massacre comes from Gun Media, publishers of Friday the 13th and Layers of Fear 2. The multiplayer game follows a similar 4v1 structure like that of Dead By Daylight where four survivors are pitted against a horrifying killer. But they're putting a unique new twist to the popular game format – there's not just one killer. There's three.
Players will be able to assume control over one of the notorious Slaughter family killers. Gun has confirmed that both Leatherface, The Cook, and The Hitchhiker will be playable along with a few new family members. Fans will rejoice when hearing some of their favorite actors reprising their iconic roles, including Ed Neal and Kane Hodder.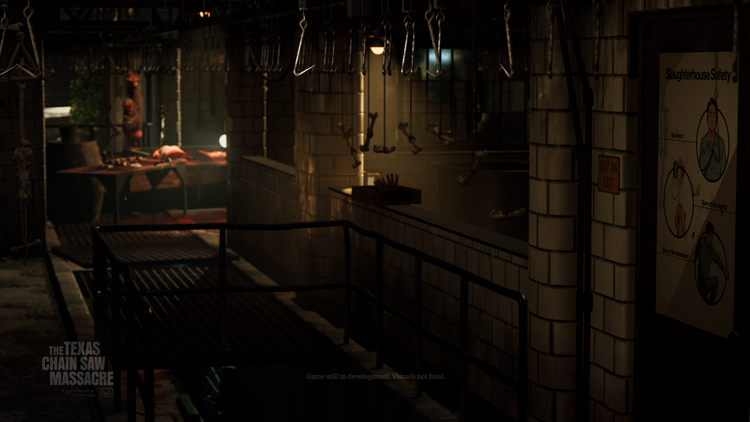 In each game, three killers will hunt four survivors before they are able to make their escape. On the developers blog, they state their team has incorporated new mechanics on using stealth-based strategies to win. Their advice? Be silent. Turn off the lights. Stay in the shadows.
In the trailer we can even see one of the characters turning off a lamp inside the iconic Slaughter family home to hide in the shadows. Inside the house we can see bone-wind chimes scattered throughout, doors being padlocked, and sneaky shortcuts.
The Texas Chainsaw Massacre game will be releasing in 2023 on PlayStation 4/5, Xbox One X|S, the Microsoft Store and on Steam.