This week, developer Behaviour Interactive released the 2.04 update for Dead By Daylight. We're going to go over everything major in the patch notes and the current Halloween events including The Eternal Blight.
TOME V
The Archives has returned to release Tome V: Unleashed. In Tome V, players will be faced with a new Challenge type, more memories for characters, and rewards. Players can delve deeper into the stories of Nea Karlsson, The Hillbilly, and The Blight (including the conclusion to the 2018 'Hallowed Blight' event).
Check out the level release schedule below:
Level 1 – October 21
Level 2 – November 4
Level 3 – November 18
Level 4 – December 9
The Eternal Blight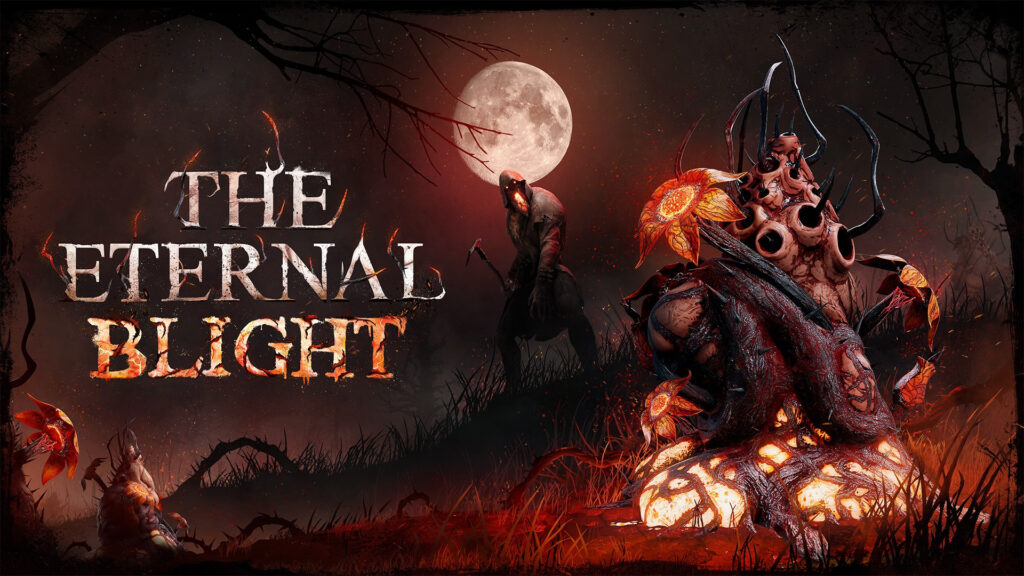 From now until November 4th, The Entity Realm will feature special event Hooks and Generators that give out bonus Bloodpoints. Check out the store to see past Halloween add-ons and items and some new ones for this year.
New Charms
Players have until November 4th to redeem the four new charms during the Eternal Blight event. In order to gain access to all the charms, the player must tune in to certain events happening to get the redemption codes:
Perk-Treats (Universal Uncommon Charm) – the redemption code was released in the notes, enter 'SWEETDREAMS' at the store menu.
Blighted Jack (Universal Rare Charm) – check out their Twitter page here to get the redemption code
Dwightcrow (Very Rare Killer Charm) – Watch 'Fog Whisperers' and select Content Creators for giveaways. To find creators, search #deadbydaylightpartner on Twitch.
Trap-o-Lantern (Very Rare Survivor Charm) – Catch the Twitch Rivals DBD Halloween special on October 31st to get the redemption code.
Candied Currency
Players can log in every day from now until November 4th to receive free Iridescent Shards and Bloodpoints. Here's the breakdown of rewards:
Oct 24 – Oct 30: 20,000 Bloodpoints, 500 Shards
Oct 30 – Nov 1: 100,000 Bloodpoints, 2,750 Shards
Nov 1 – Nov 4: 50,000 Bloodpoints, 500 Shards
Hallowed Curse
The Survivors searched for answers, trying to stop the contamination from spreading, but it was too late to save the Entity's Realm from corruption.
Yui's Miss Speedway, Felix's Grand Planner and Feng's Lady Defiant Outfits are now available in the store. #DbDHalloween pic.twitter.com/Yxitk5BBCb

— Dead by Daylight (@DeadByBHVR) October 27, 2020
As part of the holiday events, a new section in the in-game store has been added called 'Hallowed Curse'.
Here's what's available in the collection:
The Ghost Face – Scorched Ghost Face Set
The Legion – Chimeric Horde Outfit
The Blight – True Blight Outfit
Yui Kimura – Miss Speedway Outfit
Feng Min – Lady Defiant Outfit
Felix Richter – Grand Planner Outfit
The MacMillan Estate
The MacMillian Estate Realm has had breakable walls and major visual updates including an increased appearance rate for a limited time. The Estate has also been completely reworked and has added the Coal Tower, Groaning Storehouse, Ironworks of Misery, Shelter Woods, and Suffocation Pit.
Perk Updates
All Perks in a Tier have the same rarity.
Any Means Necessary now gives Bloodpoints when used and a reduced cooldown of 100/80/60.
For the People Now also awards Bloodpoints when used.
Thanatophobia will no longer affect healing speed and has had an increase of 4%/4.5%/5% for penalties
The Mindbreaker effect is now 3/4/5 seconds.
Cruel Limits' range will now be increased to 32 meters.
Slippery Meat will not affect Bear Trap escapes and will have an additive increase in hook escape attempts by 2%/3%/4%.
Discordance has had range changes to limit to 32/64/96 meters.
Hex: Huntress Lullaby will now only affect healing and repairing skill checks.
Technician will prevent all Generator explosions from skill checks and will now have an additional loss in progress of 5%/4%/3%.
Pop Goes the Weasel will now last 35/40/45 seconds.
We're Gonna Live Forever will increase healing speed by 100% when used for a Survivor in a dying state. You can now receive a token when successfully rescuing a Survivor by stunning the Killer with a pallet or blinding with a flashlight.
To catch up on more Dead By Daylight news, check out our tag here on Downright Creepy.