Color Gray Games and Playstack revealed their trailer for 'The Case of the Golden Idol' during the Future Games Show. From demo reactions and industry approvals from some of the top indie developers, the quirky whodunnit is already making a name for itself.
'The Case of the Golden Idol' is a non-linear detective game based on solving twelve strange deaths. Set in 18th Century England, and spanning over 40 years, players will have to deduce each case and uncover how they are interconnected. Players must infer from founds clues to reconstruct crime scenes. The point-and-click game will have players using the "thinking" tab to utilize their sleuthing skills. Then, in a strange mad-lib style mix-and-match, "pick your suspect, deduce the motive, and unmask the awful truth." Players will have to uncover the truth about the Golden Idol. Only when players follow the conspiracy and those who covet it, will they be able to reveal the dark truth behind it.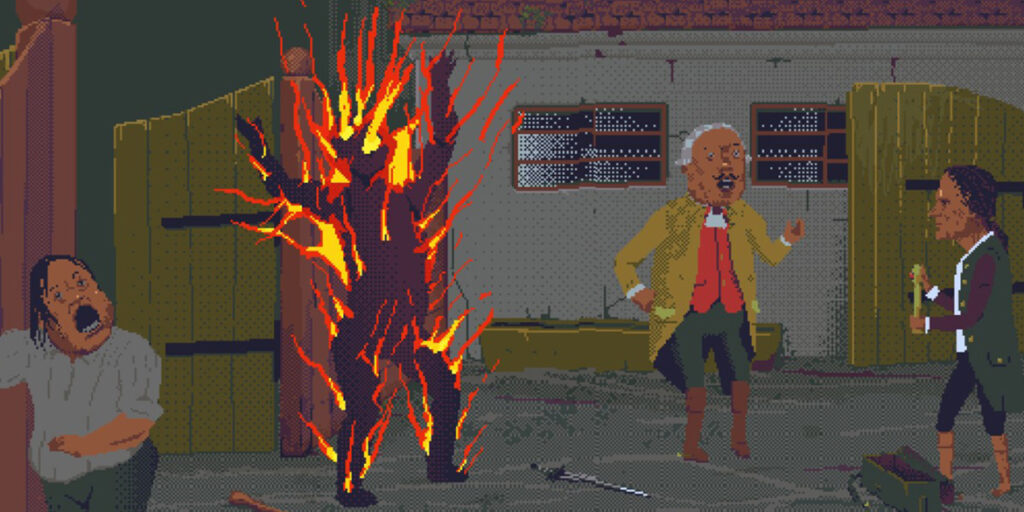 The trailer allowed fans to get a better look at the incredible and unique art direction. The combination of retro, pixel art, haunting atmospheric backgrounds, and gruesome crime design allows for the neglected genre game to stand out. Industry professionals Lucas Pope (Papers Please) and Sean Vanaman (Firewatch) praised the "clever, fantastic style."
There currently is no release date announced, but a demo is available now on Steam.
For more updates on 'The Case of the Golden Idol,' check out their Discord. Or their Twitter page for inside looks into the development and behind-the-scenes details.
Check out the trailer below: