Can't go to the movies? Make tonight's family game night a legendary one! A24 just launched a new role playing game based on their film 'The Green Knight' starring Dev Patel.
From the hallowed halls of Camelot to the mysterious wilds of the fabled Green Chapel, embark on a mythical journey across Arthurian lands in search of the Green Knight. Prepare to face highwaymen, ghostly damsels, mystical creatures and more.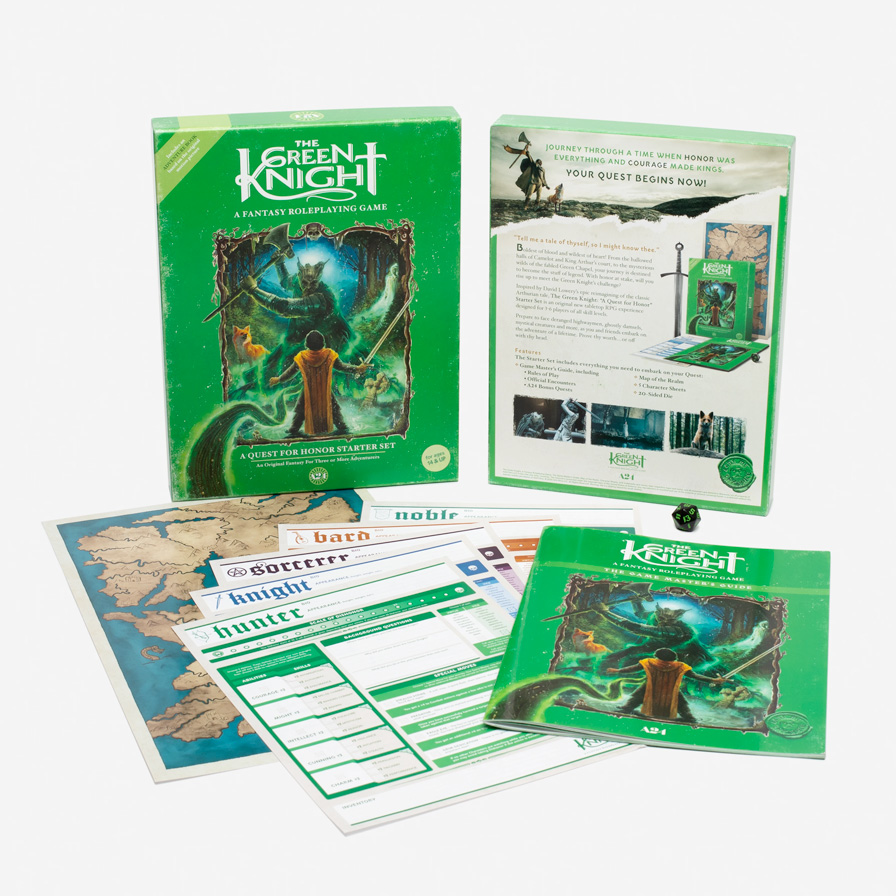 Your quest begins with the Game Master's Guide, Map of the Realm, 5 Character Sheets, and a 20-sided die. With Honor at stake, will you rise to meet the challenge?
A Quest For Honor Starter Set includes: Game Master's Guide (with Rules of Play, Official Encounters, and A24 Bonus Quests), Map of the Realm, 5 character sheets, and 20-sided die.
PRE-ORDER HERE | Orders will ship by August 7th.