Developer rose-engine and Humble Games have announced at that Signalis will release in October. During the Steam Next Fest, they debuted the demo that is currently available to play on Steam.
Signalis is a dark sci-fi survival horror game with a stunning 'retrotech' design. . The game follows Elster, a technician Replika who is searching for her lost dreams. Shortly after crashing on a desolate planet, Elster begins to look for her missing human companion. However, as she investigates the ruins of an abandoned labor camp, she begins experiencing flashbacks that don't belong to her. When her reality and the surreal cosmic horror dreams blur, Elster looks for answers below the planet's surface.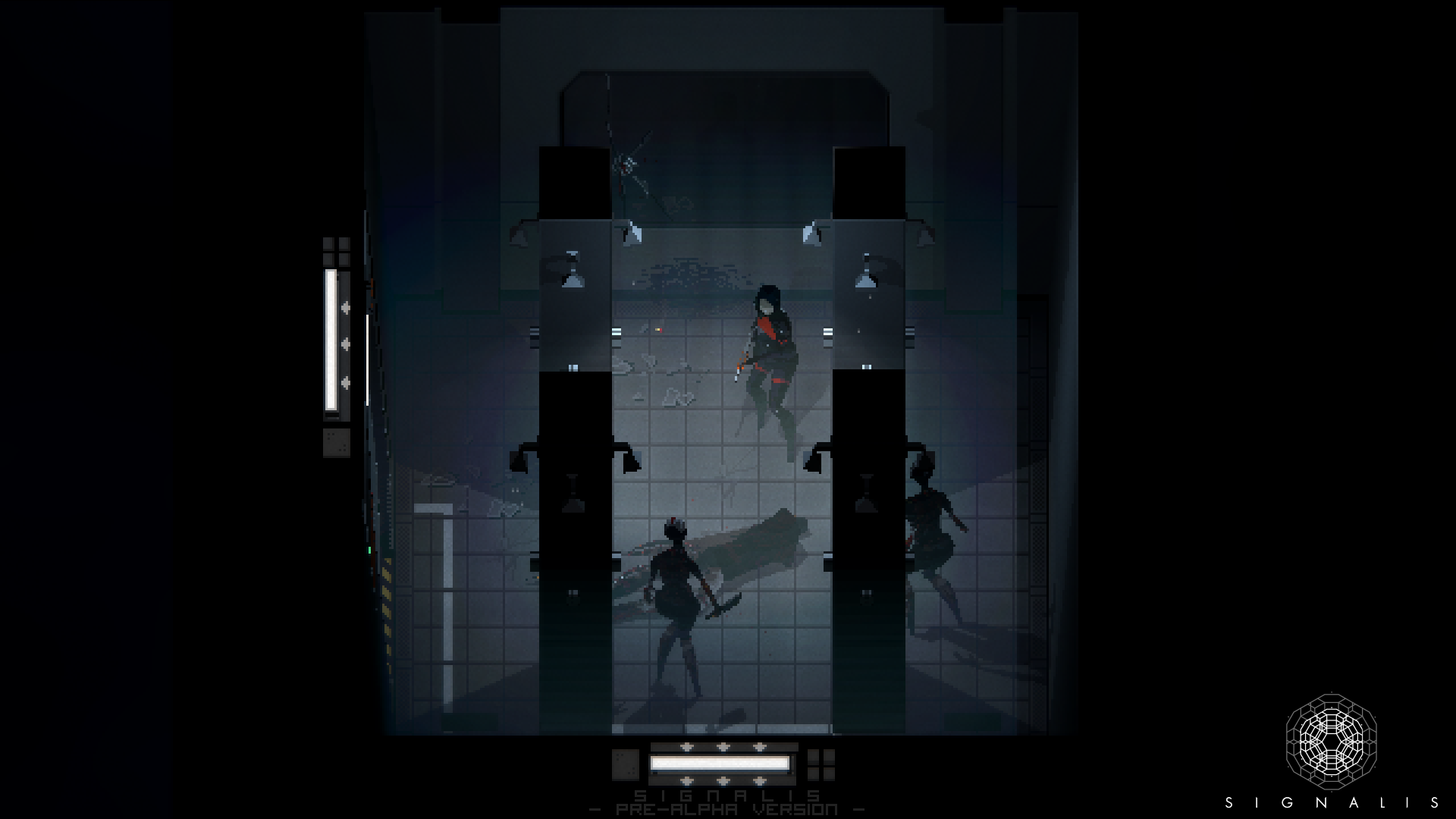 With inspirations from Resident Evil and Silent Hill, players will have to solve puzzles by using radio signals, breaking codes, or combining objects to get to advance. However, players should approach combat as a last resort. With scarce ammunition, players will have to carefully choose when to fight or run.
Signalis started as a 2D side-scroller and evolved into the top-down third-person survival it is now. It's aesthetics bring a fresh new take to the genre with its combination of fluid animation and pixels.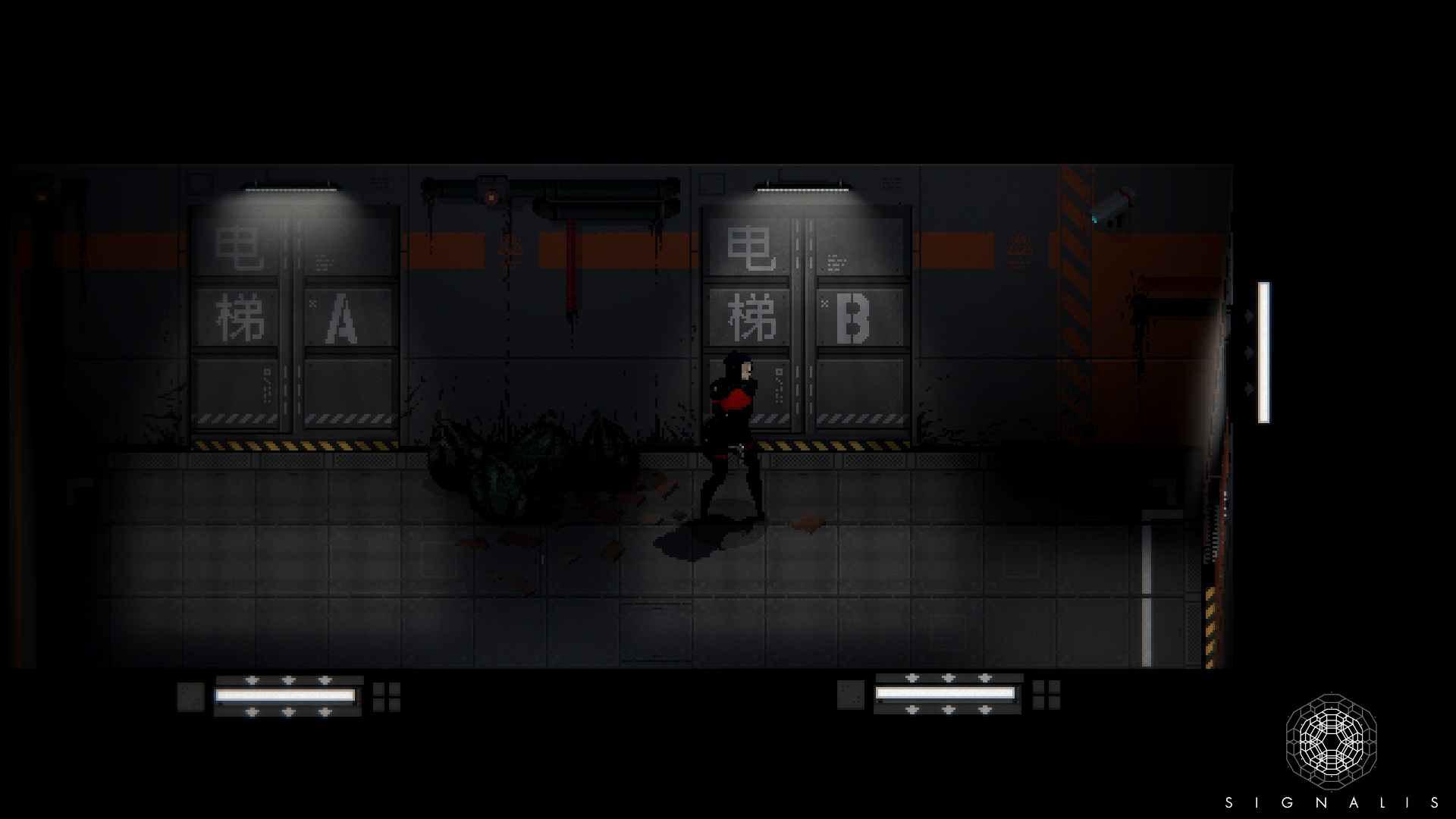 Signalis' stunning pixel-art anime aesthetic and creeping surreal psychological horror makes for a strikingly unique game. During the Tribeca Games Fesitval, Signalis' trailer debuted with an introduction from horror legend Guillermo Del Tero.
Signalis' demo is available to play now on Steam. Signalis will be available for platforms October 27 on  Xbox One, Xbox Game Pass, PlayStation 4, Nintendo Switch, and Humble Store