You may recognize Terry Taylor from his band Hammerlord – or he may have taken care of you as a nurse.
I know him as one of the most genuine heartfelt people I have the pleasure of knowing. While Terry and I haven't had many interactions the few that we have had were wonderful. Most of those times we were discussing toys at my house or at Panic Fest where he and his wife Liz have setup as a vendor.
A few months ago he and his wife Liz embarked on their dream to open their very own toy store in Lawrence, Kansas.
Named after The Munster's, 1313 Mockingbird Lane, boast 300 square feet of jam packed toys that will make collectors drool. He keeps things fresh by swapping out inventory and getting to know what his customers are looking for to help build their collections.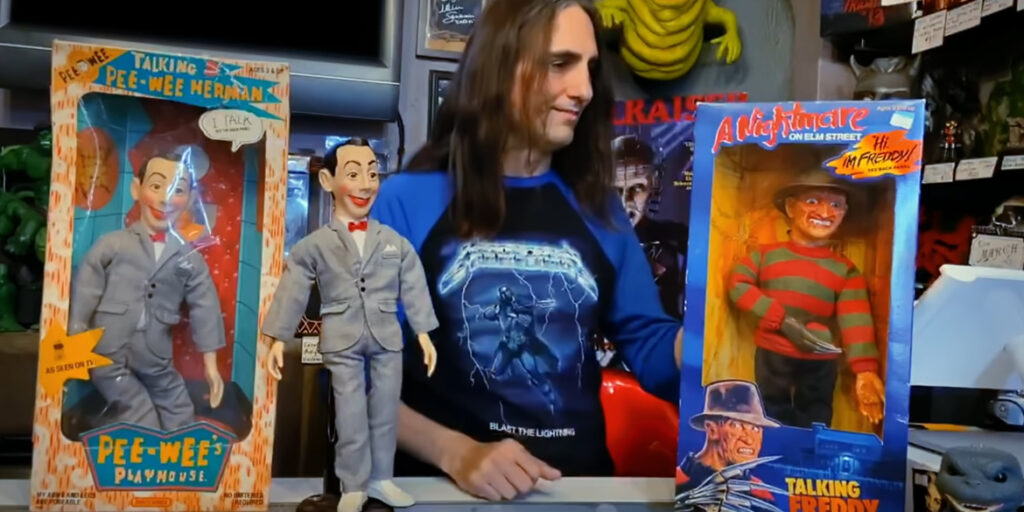 In the short time Terry and Liz have had the store open they created quite a community. When COVID-19 shut down the world it wasn't just shutting down their store. It was taking them away from a community of toy collector's that they love so dearly.
If you don't live near Kansas City or Lawrence, Kansas now is your chance to check out their store in a new series from the Nacelle Company!  'A Toy Store Near You' features stores from around the world and how some are dealing with COVID-19. Check out the full episode below and help spread the word!
After you watch the episode be sure to check out their website and Facebook page to see when they are holding their next Live Sale online!