This Wednesday, December 11th, Gunpowder & Sky's horror brand ALTER, is premiering the award winning horror short film 'TiCK,' starring Alexander De Jordy ("19-2"), Ava Close (Rabid), Alison Brooks (The Black Widow Killer) & Brooke Debassige ("Hard Rock Medical"). Directed by Ashlea Wessel.
'TiCK' was the recipient of Best Horror Short at the 2019 Nightmares Film Festival and the Bloody Judge Award at the 2019 Portland Horror Film Festival.
It follows a vampire in hiding in a post-pandemic society. She is forced to make a stand when confronted by the oppressive regime who kidnapped and enslaved her family. Check out the trailer below.
Credits:
Nishiime: Ava Close
Sam: Alison Brooks
Johnny: Alexander De Jordy
Wenona: Brooke Debassige
Director/Writer: Ashlea Wessel
Producers: Kevin Burke, Michael Peterson, Ashlea Wessel
Director of Photography: Ashlea Wessel
Editor: Kevin Burke
Make up: Kat Crisp, Illianna Wotton, Mark Wotton
Art Director: Jackie McClelland
Composer: Lukus Benoit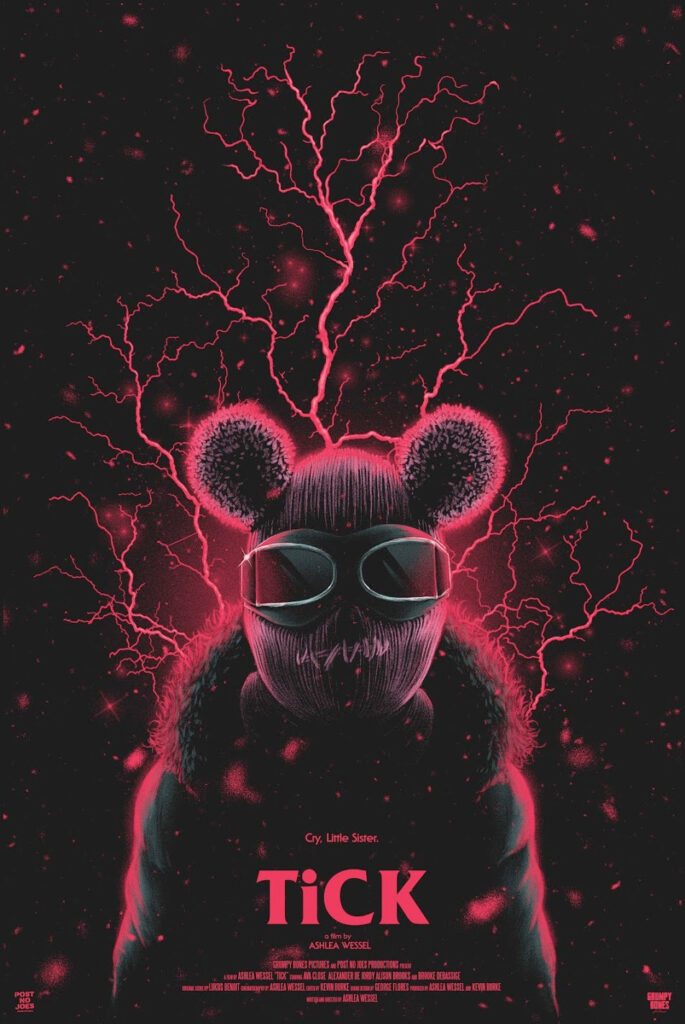 ALTER is a new horror brand for novel and grounded stories exploring the human condition through warped perspectives.
Giving voice to emerging, diverse and established filmmakers, ALTER's owned and operated channel is distributed across YouTube and Facebook where three short films or series are released each week. In addition to curating and distributing award-winning content, ALTER develops unique stories with some of the most innovative minds in the genre through its ALTER Studio projects – which are not bound to a particular platform or format.
Recent releases include the official 2018 Sundance Film Festival selection, Summer of 84, the thriller directed by RKSS (Turbo Kid); CAM (in partnership with Blumhouse), winner of Best Screenplay at last year's Fantasia Festival, which was acquired by Netflix; Goodnight, Gracie from Stellan Kendrick, one of ALTER's first exclusive premieres and BAFTA nominated The Blue Door, which was picked up by Amblin to develop into a feature film.  In September, ALTER released the SXSW selection Villains — starring Bill Skarsgard (It) and Maika Monroe (It Follows) — in theaters.