HOW TO ENTER:
For a chance to win a copy of 'The Barge People' on DVD please fill out our contest form below with your name and email address. The winner will be notified on August 19th.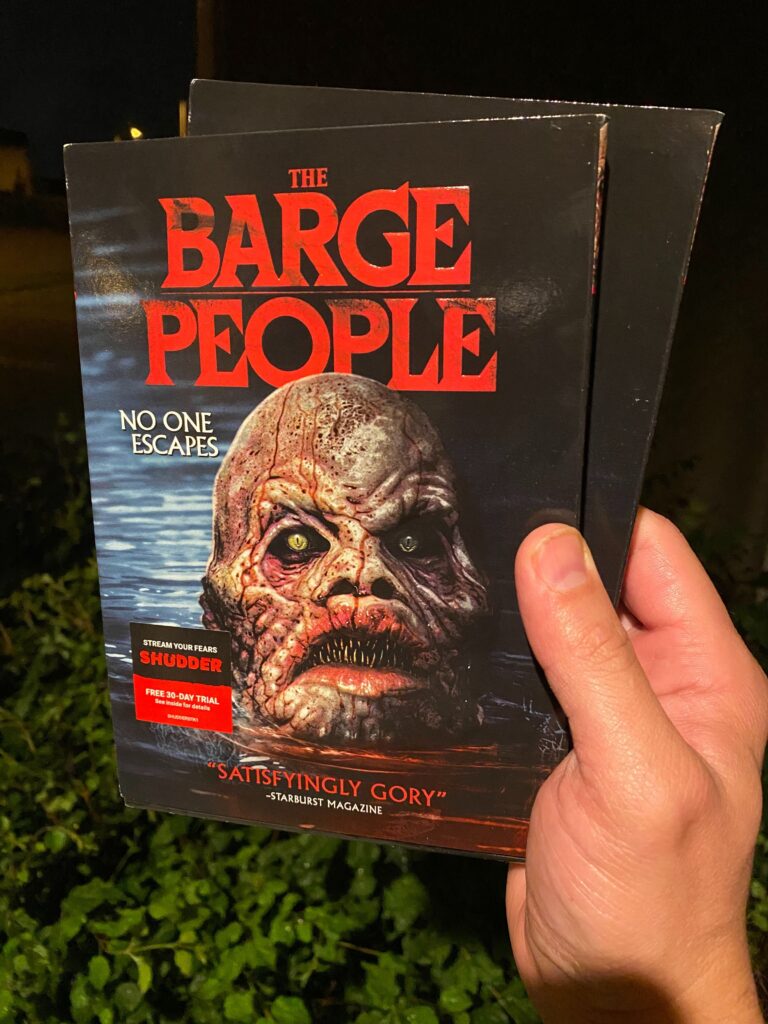 ABOUT THE FILM:
'The Barge People' hails from the director of 'Escape From Cannibal Farm' so you know it is going to be filled with blood and gore. The official trailer is relentless action packed couple of minutes as a group of friends sets off for a relaxing weekend away on the canals of the glorious British countryside, unaware of the flesh-eating mutants lurking in the water…ready and waiting to feed.
Written by Christopher Lombard (The Writer) and directed by Charlie Steeds (Deadman Apocalypse), the film stars Kate Davies-Speak (Off Grid), Mark McKirdy (Electric Man), Makenna Guyler (King of Crime), and newcomer Matt Swales.
RLJE Films will release 'The Barge People' on DVD for an SRP of $27.97 and on Blu-ray for an SRP of $15.95.