Dead By Daylight has gone live with their 6th Anniversary special event. From June 16 – June 30th, a few special updates have been placed to celebrate the special occasion.
The Entity's realms have undergone a cosmetic change – lockers, generators, hooks and gates have been decorated for the gleefully twisted occasion. Players will also see several limited0time event items including Masquerade flashlights, toolboxes, medkits, and the return of the Anniversary Bloodpoint offering. The Anniversary Bloodpoint offering allows for players to receive 106% more Bloodpoints.
Twisted New Cosmetics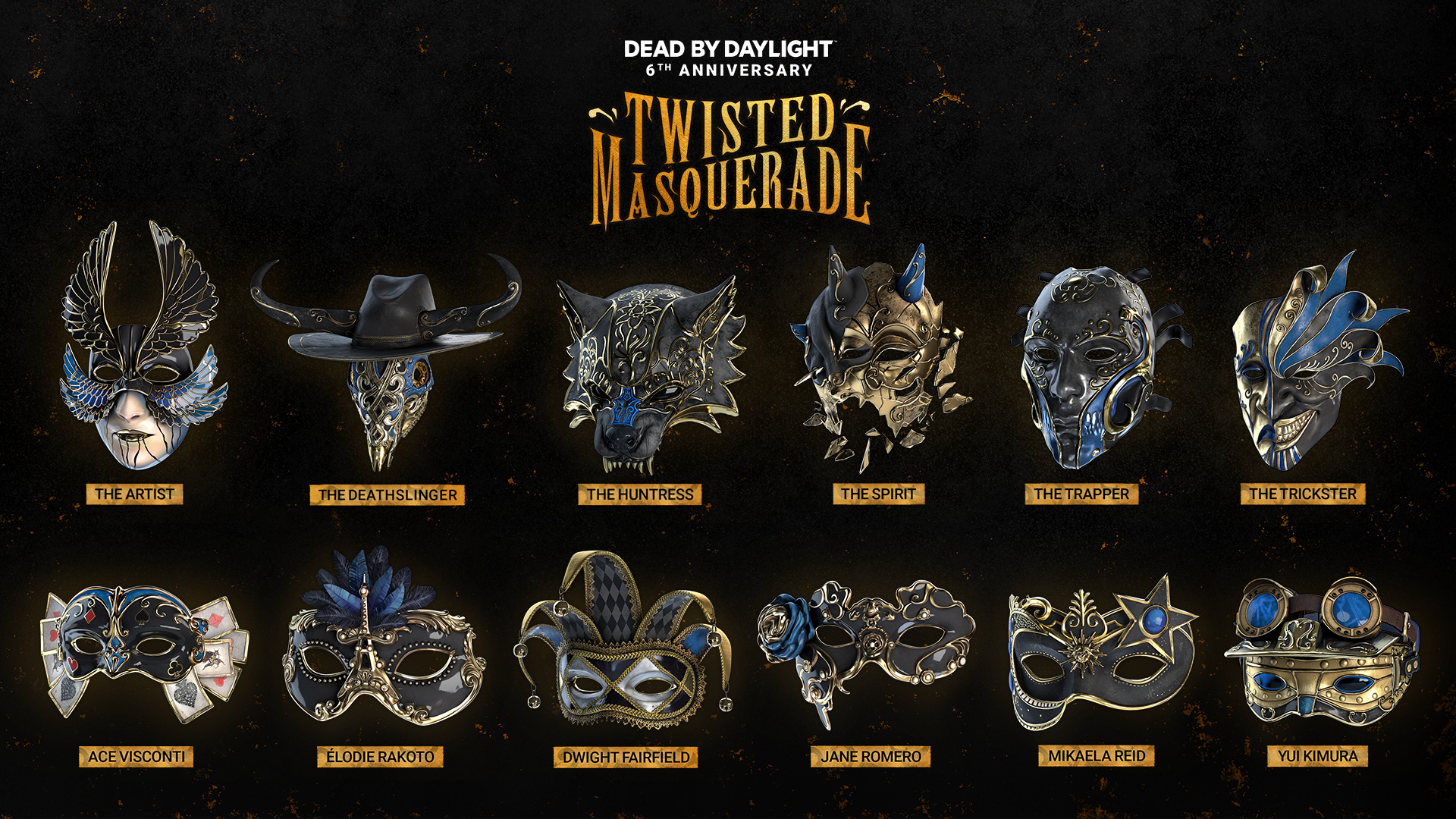 In each trial, exclusive Invitations are scattered around the map for Players to collect. Be sure to listen for a sound cue when the Invitation relocates – if you come across one, Killers and Survivors can earn up to 12 exclusive mask cosmetics. The following Killers and Survivors will have cosmetic masks for this years event.
Killers
The Trapper
The Huntress
The Spirit
The Deathslinger
The Trickster
The Artist
Survivors
Dwight Fairfield
Ace Visconti
Jane Romero
Yui Kimura
Elodie Rakoto
Mikaela Reid
However, to receive the reward, Killer players must complete a trial after interacting with an Invitation. Meanwhile, Survivor players must survive until escape is an option (the Exit Gates or Hatch opens). But, if you are left on a hook or killed, you will have to try again in the next trial.
Community Challenges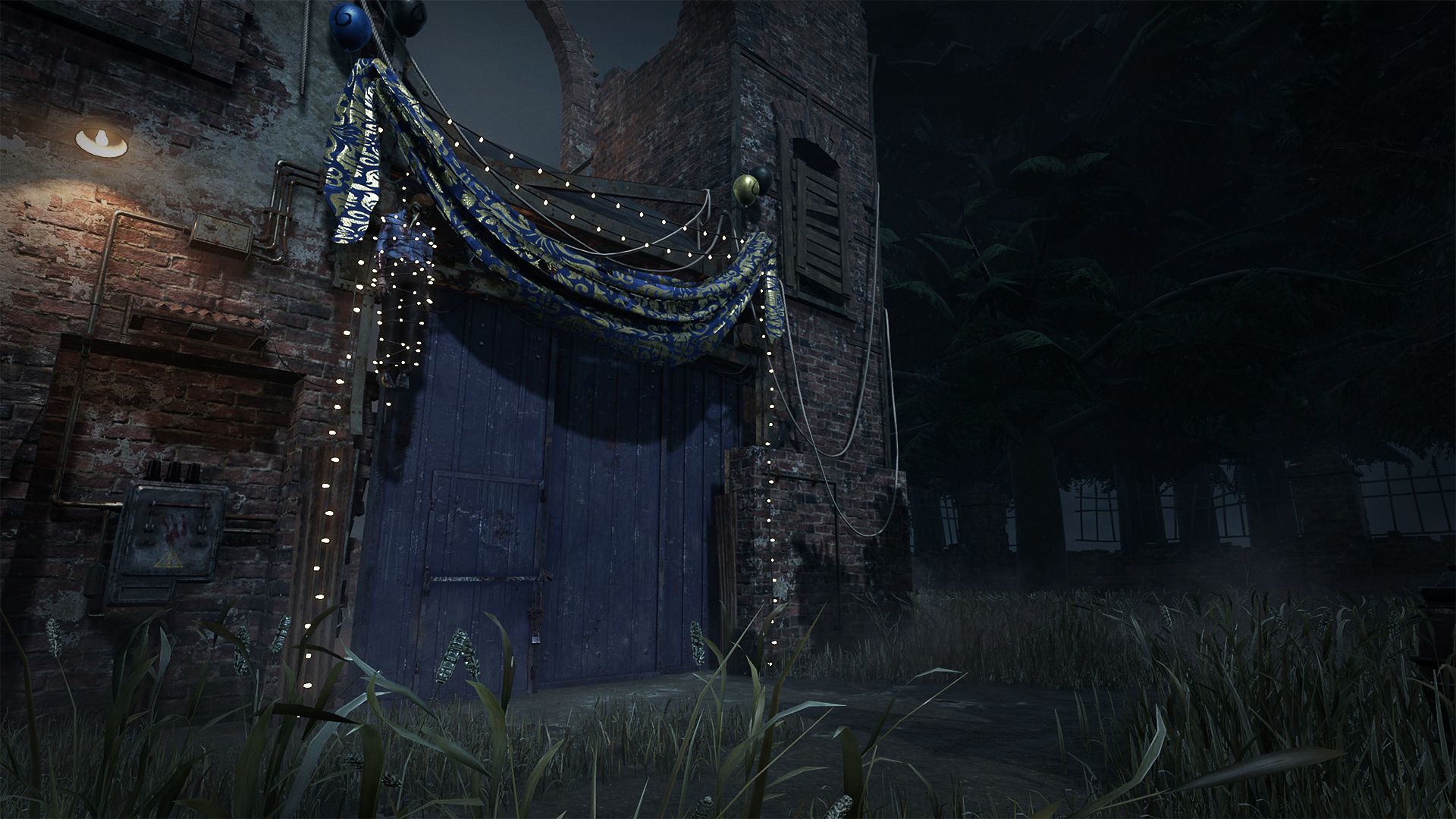 Although the Devotion Tome is in place, the Masquerade will introduce an Event Tome with brand-new challenges. The tome will focus on the events Guests of Honor: the gore-strewn muckfest The Dredge and the psychic survivor, Haddie Kaur.
In addition, players can also unlock three new charms: Rancid Cupcake, Pop-Up Card, and Celebratory Skull while progressing through the Event Tome.
Along with world-wide community challenges, a new Daily Login reward calendar is active including Rift fragments, Bloodpoints, and Iridescent Shards.