Dead by Daylight's Lunar New Year event is coming back to celebrate the Year of the Rabbit with their 'Moonlight Burrow' event. The annual event will see the return of red envelopes, new rabbit-themed outfits, and festive decorations. The event begins on January 24 and will run through February 7th.
An Early Start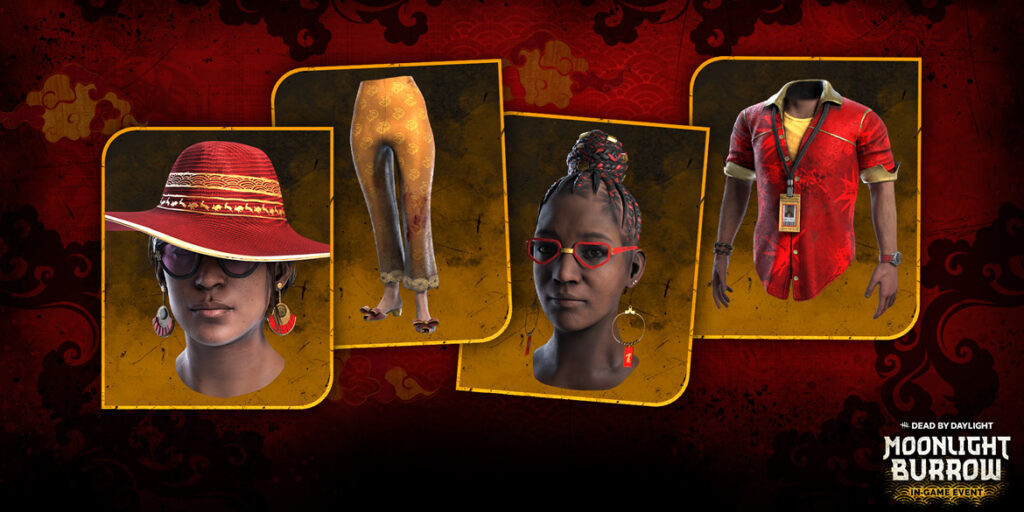 Before Moonlight Burrow begins, players will see a few changes and additions between January 17 and 24. Lobbies will display the decorations for the event and Lunar Cosmetic Collection Outfits from previous years will be on sale in the game store.
Dead by Daylight will also be giving away previous years' cosmetics from the following events: Scarlet Swarm, Gilded Stampede, and Lurking Stripes. Fans should keep an eye out for codes on their social media pages from the list below.
1/18 – Dwight Fairfield's Lunar Rat Cap and The Spirit's Scarlet Edge
1/20 – Jane Romero's Striped Top and The Hillbilly's Brutal Rat Hammer
1/23 – David King's Striped Punk Pants, The Trapper's Golden Stinger, and Nea Karlsson's Rat Print Top
Players can also collect Outfits from the Daily Login Rewards.
1/17 – The Nurse's Festive Gown
1/18 – Zarina Kassir's Gilded Locks
1/20 – Kate Denson's Claw Marked Beanie
1/21 – The Artist's Entrancing Gown
1/22 – Adam Francis' Shimmering Ox
1/23 – The Artist's Glaring Blood
The Burrow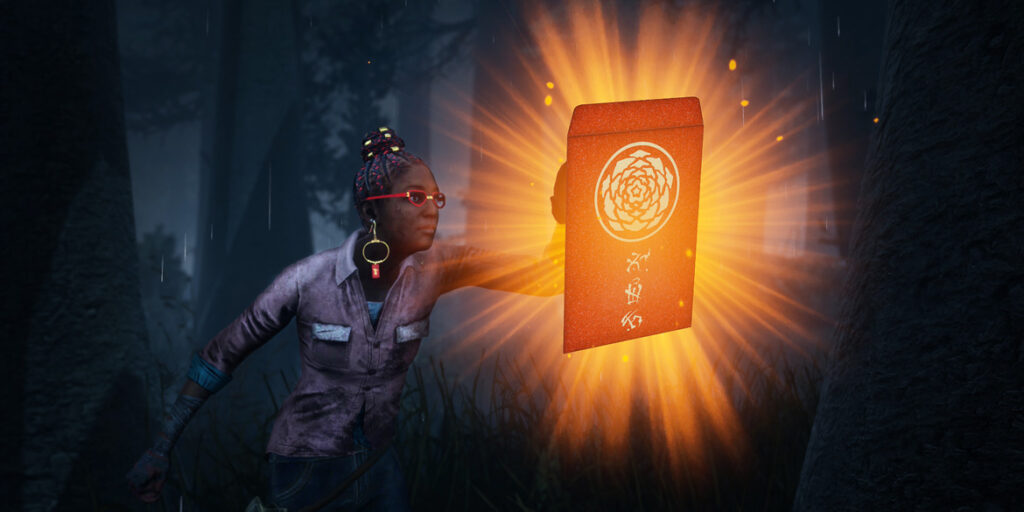 The Red Envelope has returned to the Bloodweb for a limited time. Collecting the Red Envelopes in-game will give Players 5,000 Bloodpoints and an additional randomized number of Bloodpoints. The Envelope's owner will also receive a cosmetic reward from below.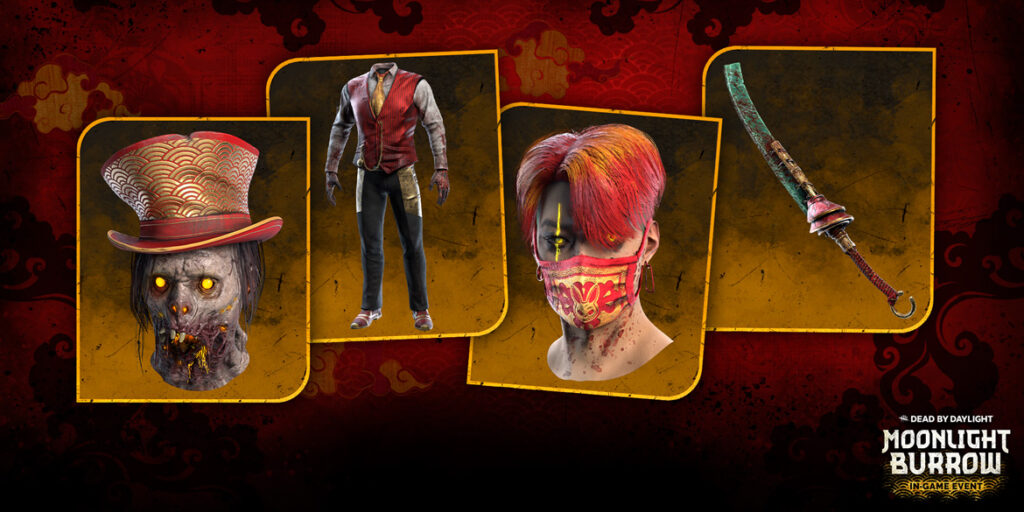 The Trickster's Hidden Rabbit
The Doctor's Suit of Madness
The Oni's Rain Slicer
The Blight's Golden Tall Hat
Yun-Jin Lee's Golden Bunny
Jonah Vasquez's Employee Badge
Claudette Morel's Triangular Glasses
Elodie Rakoto's Running in Circles
Moonlight Burrow Collection
As part of this year's exclusive collection, players will be able to purchase rare outfits beginning January 24th. The two outfits up for purchase are Vittorio Toscano's Auspicious Apparel and Feng Min's Down the Rabbit Hole.
Run, Rabbit, Run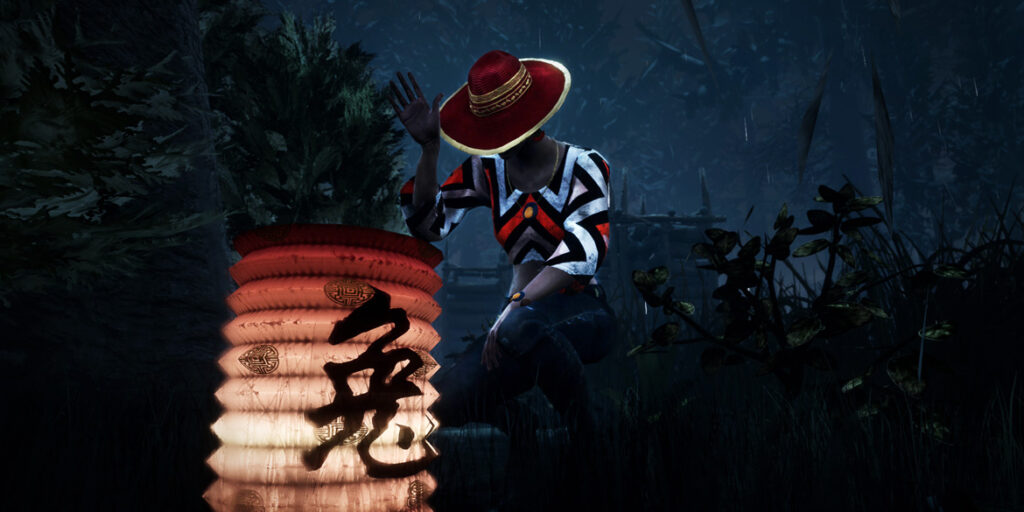 New to this year, Paper Lanterns will be a interactable object spawning at unused Totem spots. Both Killer and Survivors will be able to interact with them and receive a brief buff in either increased Haste (movement speed) or increased Vaulting speed.
Lunar Sales
Select Outfits from previous years will also be available for a discounted price in the in-game store. Players should note that these sales will be in Auric Cells only.
Iridescent Shard prices for the select outfits belowwill also be available starting January 17.
The Deathslinger's The Oxen Bounty
The Legion's New Year Shoplifter (Susie)
Jeff Johansen's New Year Showgoer
Ace Viscounti's Seasoned Gambler
Feng Min's Spring Festival
Check out the trailer for Dead by Daylight's Lunar New Year event below.