You would have to be living under a rock to be unaware of the enormous success of Stranger Things. The recent release of Season 4 did record numbers for Netflix and I can't even imagine the kind of cash that must be flowing in from merchandise with everything from replica Demogorgon hunting flashlights to Surfer Boy pineapple and jalapeno frozen pizzas. Stranger Things creators Matt and Ross Duffer are now ready to embark on their newest endeavor: Upside Down Pictures. The Duffers have brought on Hilary Leavitt (key in developing Orphan Black and Ozark among other things) to run Upside Down. Leavitt's work at BBC America, MRC and Hulu make it easy to see why she got the call for this.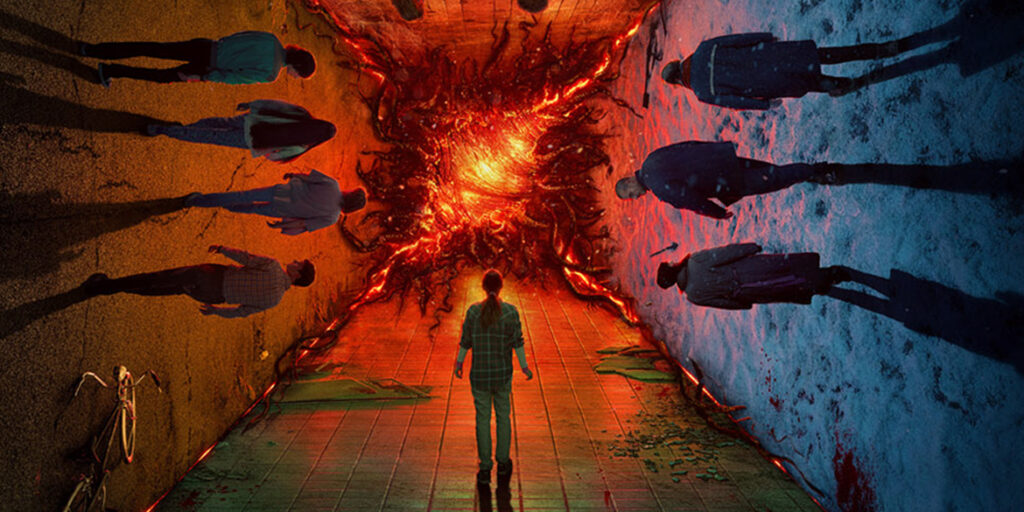 First things first, the Duffer Brothers will look to stick the landing with the final season of Stranger Things, after that, they've got a lot of plans! With a guiding principle of creating the kind of stories that have inspired them throughout their childhood and so far in their career we can expect more moments of endearingly relatable characters set in extraordinarily imaginative worlds. And what exactly are they cooking up? Well it shouldn't surprise anyone that Netflix has, wisely, opted to put a metaphorical ring on it by signing on for a Stranger Things spin-off, although exactly what that entails is still under wraps. In a twist I certainly didn't expect they are also developing a new Stranger Things stage play that will be written by Kate Trefry.
Upside Down Pictures does not intend to lock itself into just one franchise. Another original series is in the works with creators Jeffrey Addiss and Will Mathews who created  Dark Crystal: Age of Resistance. Were you hoping for more? Good, there's more! A live action series adaptation of Death Note is also in development! That's probably it though right? That's enough things? No way, I've saved the best for last! The Duffers are planning to work with Steven Spielberg's Amblin Entertainment and Paramount Television to bring to life a series based on The Talisman, Stephen King and Peter Straub's 1984 fantasy novel.