I know I've been on vacations I wished I could stay on forever…but not like this! The new trailer for the upcoming EPIX sci-fi/horror series 'From' is enough to scare me out of ever taking a vacation again. The premise looks simple enough, family on an RV vacation encounters an impassable road and find themselves unable to leave a strange small town. That's only the start though, we also quickly learn that there is something absolutely terrifying lurking outside after dark, threatening anyone who dares leave a door or window unsecured. I am fully on board!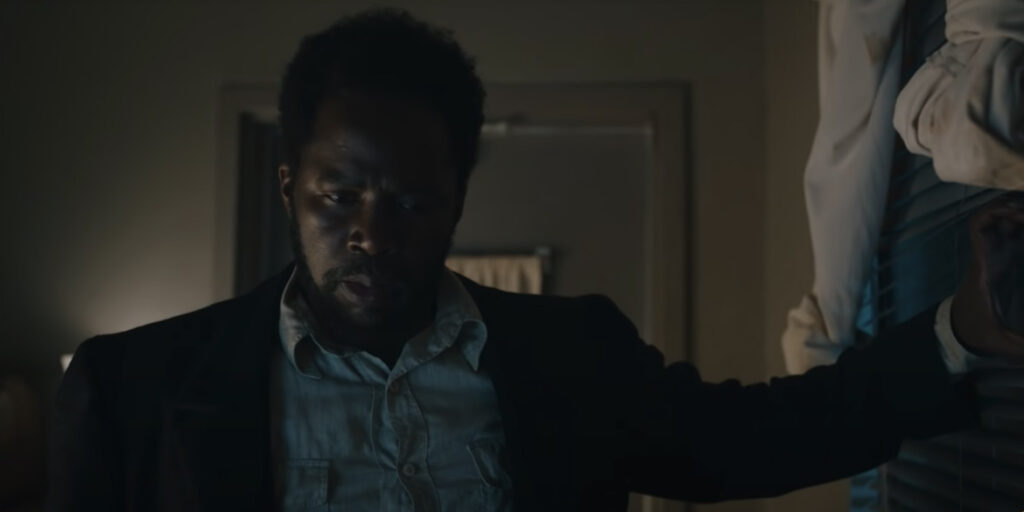 The series executive producers include: John Griffin (Crater), Jack Bender (Lost, Game of Thrones, Mr. Mercedes), and Jeff Pinkner (Fringe, Alias, Lost). Bender also directs at least the first few episodes. The cast, which is led by Harold Perrineau (Lost), features: Catalina Sandino Moreno (Maria Full of Grace, The Affair), Eion Bailey (Band of Brothers, Once Upon a Time), Hannah Cheramy, Simon Webster, Ricky He (The Good Doctor), Chloe Van Landschoot, Shaun Majumder, Corteon Moore (Utopia Falls), Pegah Ghafoori, David Alpay (Castle Rock), Elizabeth Saunders (C
larice), Elizabeth Moy and Avery Konrad.
Check out the trailer below!
SYNOPSIS:
'From' unravels the mystery of a nightmarish town in middle America that traps all those who enter. As the unwilling residents fight to keep a sense of normalcy and search for a way out, they must also survive the threats of the surrounding forest; including the terrifying creatures that come out when the sun goes down.
'From' Premiers on EPIX on February 20, 2022.