The time is now folx. Dead By Daylight has just launched its Halloween event: Haunted by Daylight. From now until November 3rd, Players can bask in a spooky new atmosphere, collect new Cosmetics, complete the new Event Tome, and check out their scary-good sale.
To kick off the spooky season, some maps have undergone a seasonal transformation. Generators, Hooks, Exit Gates, and Basements have also been updated to meet the creepy aesthetic of the Entity's new playground. Players will also be able to see a few items return to the Bloodweb: the Will O'Wisp Flashlight, All Hallows' Eve Lunchbox Med-Kit, and the Blight Serum.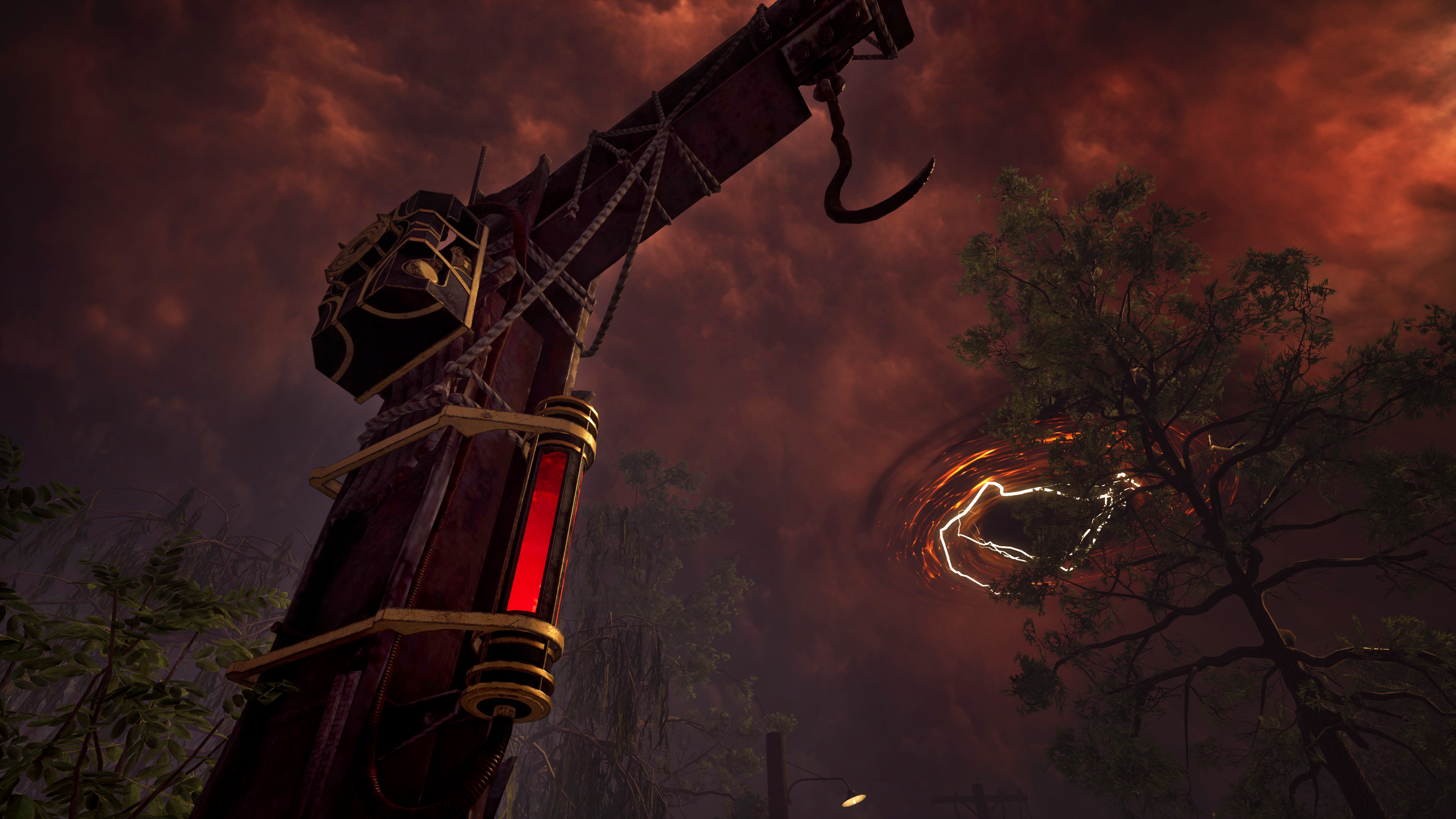 Smashing Pumpkins
Commence the smashing of pumpkins! Pumpkins have made a return to The Fog. During matches, players can smash the gourds to achieve one of the following: Haste Status Effect, Hindered Status Effect, or nothing at all. Although, there is a chance that players can get Void Energy.
Void Energy
During the Haunted by Daylight event, players will encounter Void Energy. In order to collect the energy, players will have to complete tasks such as repairing generators or hooking Survivors. Players can also steal Void Energy by stunning the Killer or downing a Survivor. Players can only carry 15 Void Energy at a time, so deposit it in the Unstable Rifts before losing them. The Unstable Rifts will illuminate on the player's map and will respawn throughout the trial. The Rifts will disappear if not interacted with but will respawn shortly after.
Halloween Cosmetics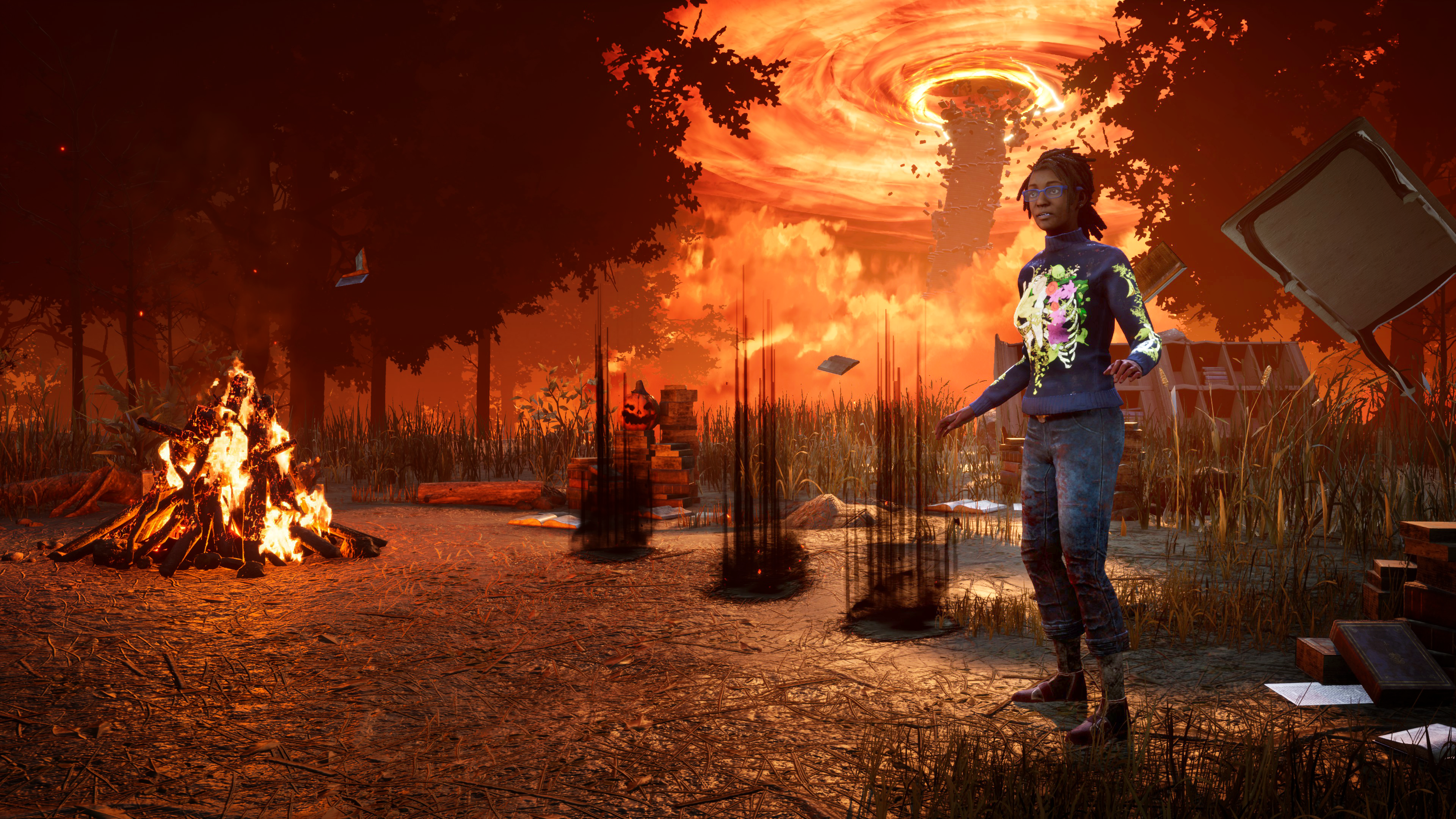 There are 12 characters players can redeem cosmetics for during this special spooky event. Players will have to deposit 30 void energy and complete a trial to claim the unique and aptly-themed cosmetics. From glow-in-the-dark Bone Shirts and skeletal designs to candy-themed killer weapon designs, below is a list of the Killers and Survivors eligible.
David King
Claudette Morel
Felix Richter
Feng Min
Jane Romero
Yun-Jin Lee
The Hillbilly
The Twins
The Plague
The Trapper
The Doctor
The Nurse
Event Tome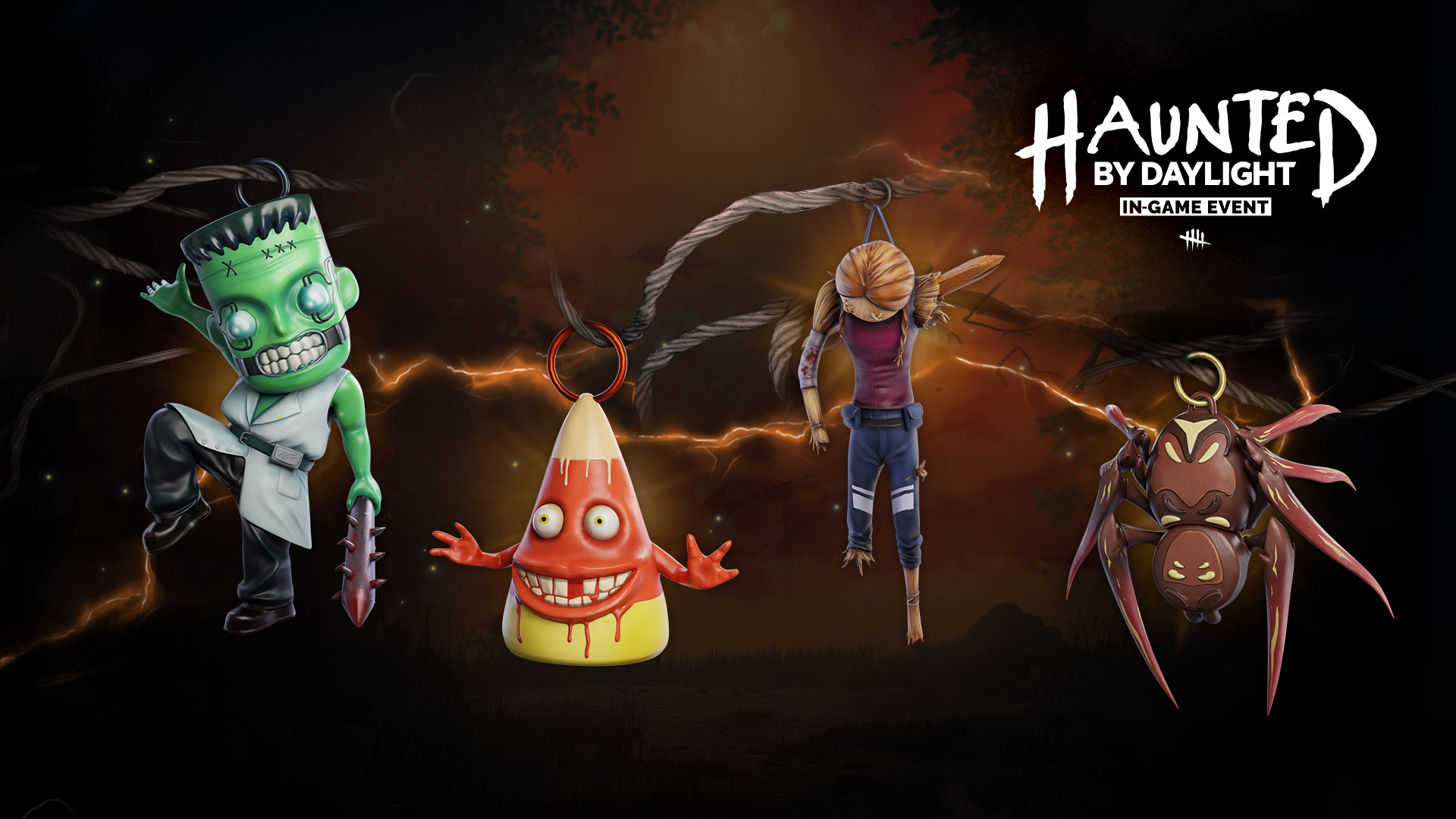 The Haunted by Daylight event tome will feature two pages worth of Challenges to complete. This includes a new set of Community Challenges redeemable through contributing to the combined community efforts. Players can unlock Kate Denson's Cornfield Scarecrow and The Hag's Swamp Creature outfits with completion of the tome.
Plus, new event charms are also available including Lil' Monster, Megcrow, Creepy Corn, and Candy Spiders.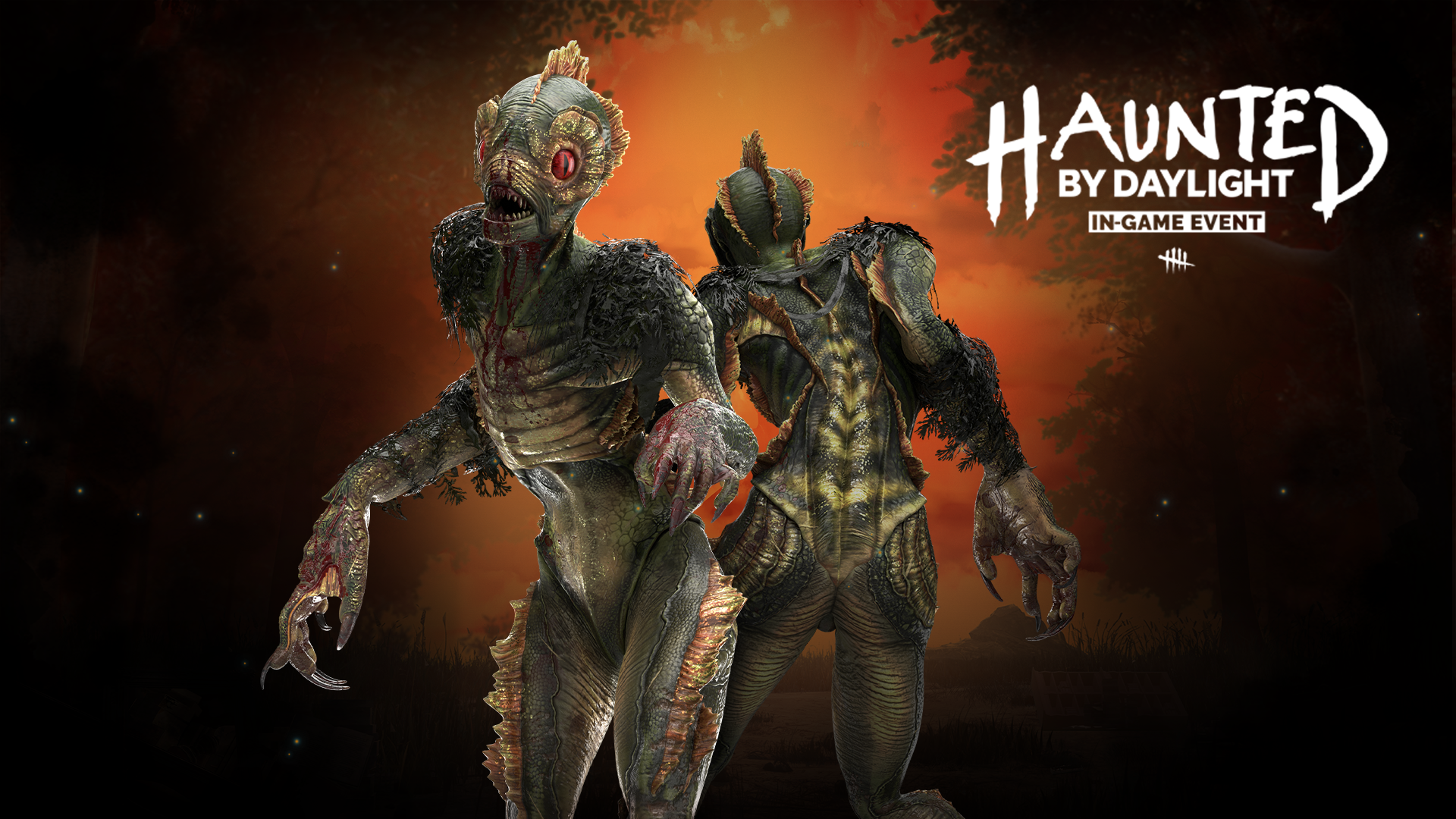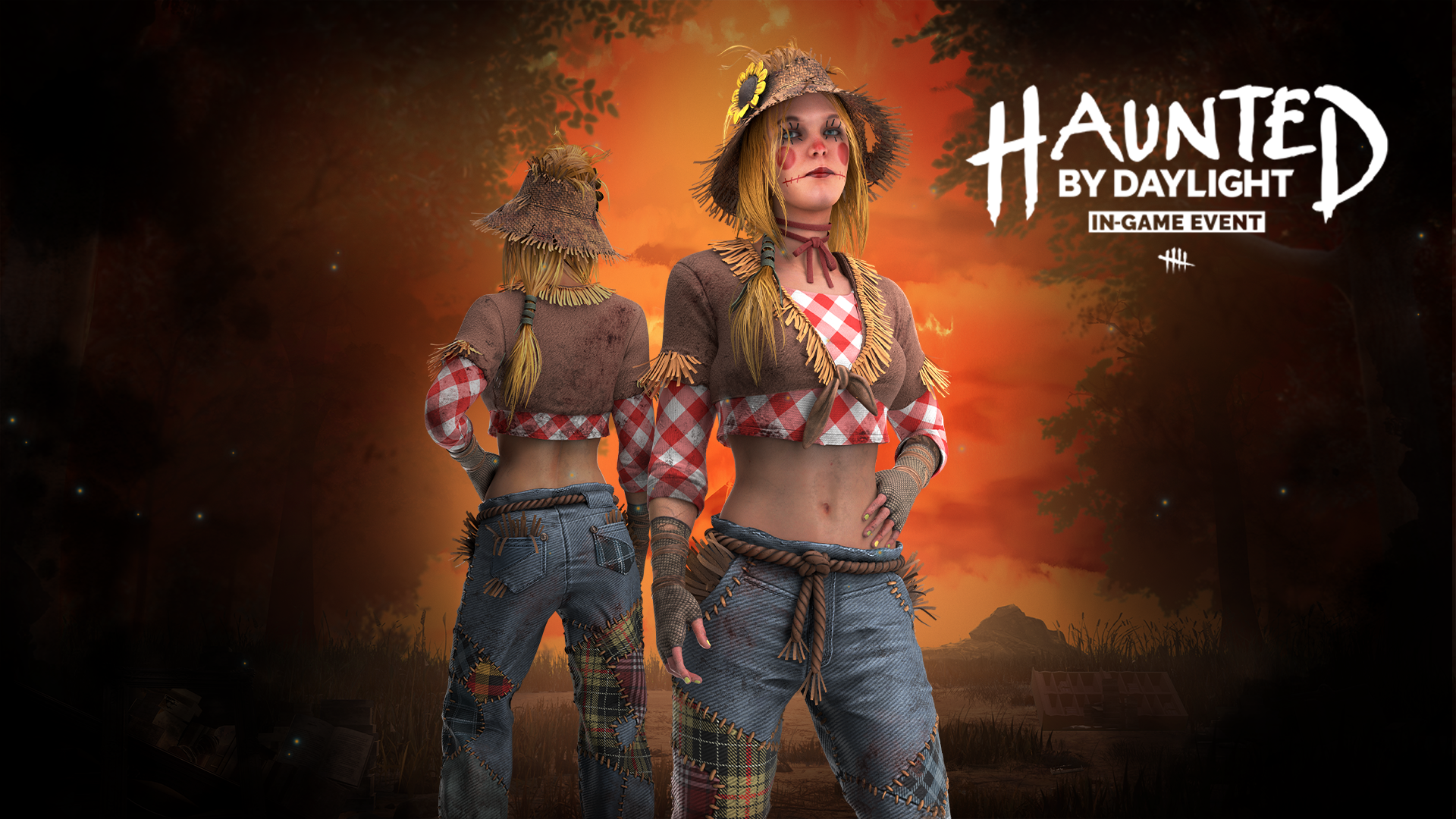 Halloween Sale
From now until November 3rd, the in-game store will be hosting a special sale. All characters (with the exception of the Project W crew) will be discounted and most of the Outfits will be 30% off.
Check out the trailer for Dead by Daylight's Haunted by Daylight event: