The upcoming 'Evil Dead: The Game' made an appearance at Summer Game Fest's Kickoff. The new Saber Interactive title features both Co-op and PVP combat set in the 'Evil Dead' Universe. Set to release on Playstation 5, Playstation 4, Xbox One, Xbox Series X/S, Nintendo Switch, and Microsoft Window sometime in 2021.
Shown off Thursday at the Opening of the 'Summer Game Fest', we got our first glimpse at gameplay. As four players get their choices of various characters from the 'Evil Dead' universe, fighting through multiple maps all inspired by the films. Players also have the ability to play as a Kardarian Demon to battle against the good guys. We also got our first look at the combat mechanics, from gory melee executions to long range firearm options. Fans of the 'Evil Dead' series are bound to find plenty to love in this unique take on the franchise.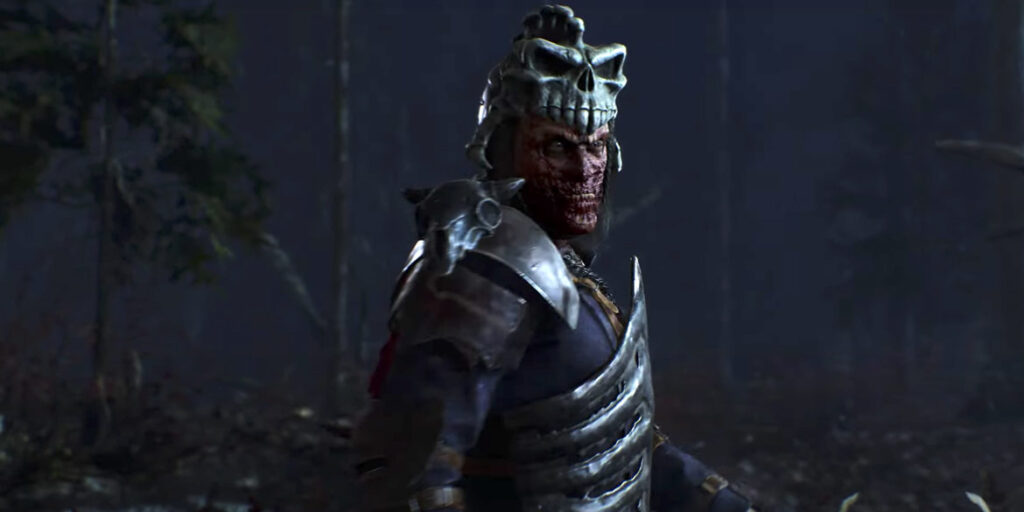 Bruce Campbell, returning as the voice actor for Ash Williams, also does voice over on the trailer. Breaking down the various scenes shown off in the trailer with his unique brand of humor. With the developer bringing in the original actor for Ash, it shows they are dedicated to make as authentic of an 'Evil Dead' experience as possible.
Stay tuned to 'Downright Creepy' as we breakdown all the announcements from gamings biggest weekend. We will have constant updates all weekend for all the biggest trailer drops and new game announcements.