We are quickly approaching the season when known horror fans are tapped to provide their recommendations for what to watch during the greatest month: October. This request often comes with the addendum: What can I show my kids? Well here's a new one for you. Lionsgate just put out a trailer for 'Ghoster' which looks so close to 1995's 'Casper' you'll wonder how they aren't getting sued. But kids won't know that and the film honestly looks pretty fun. No word on if the titualar apparition will turn out to have been as adorable in life as Devon Sawa was as Casper. The cast of 'Ghoster' includes Sophie Proctor, J.R. Brown, Josh Escayg, Rachel G. Whittle, and David Henrie. Director Ryan Bellgardt seems to specialize in films where unexpect creatures, like tiny dinosaurs, become children's pets…which frankly I'm now interested in seeing.
'Ghoster' comes to Digital, On Demand, and DVD on October 11th, 2022.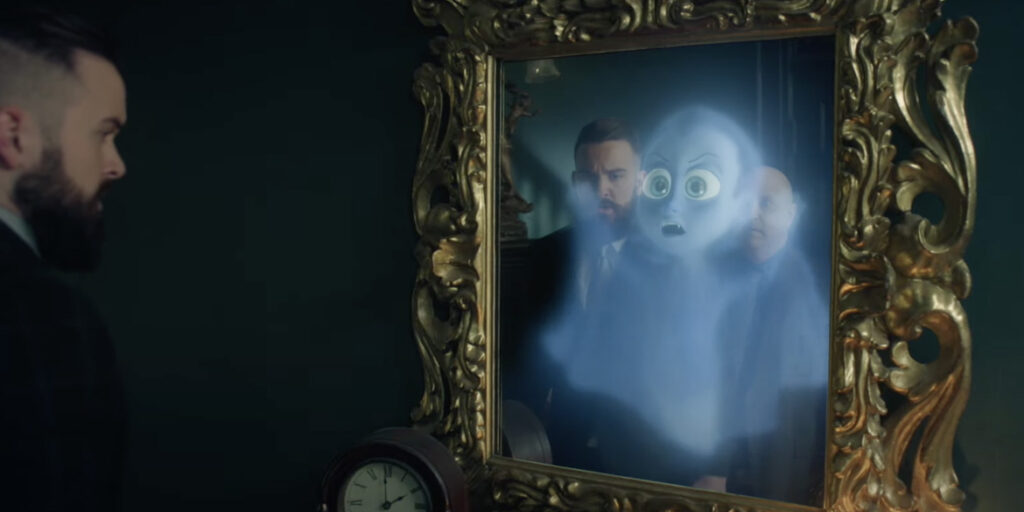 SYNOPSIS:
Enter an enchanted, ghostly world with this captivating family adventure. Elizabeth and her father inherit a nearby estate — but find it haunted by a kindly young phantom named Ghoster. He begs for Elizabeth's help undoing an ancient dragon's curse that has trapped him in the manor. Joined by the caretaker's handsome son Mateo, they must enter a magical painting and solve dangerous puzzles to undo the hex and free the trapped souls of Ghoster's ancestors. It's so much fun, it's almost scary!