For years, Jack Osbourne and his friend, actor Jason Mewes, have been curious about the existence of the legendary creature known as Sasquatch, Yeti or most commonly, Bigfoot. Now, they're venturing into the remote Priest Lake region of northern Idaho, the site of the most reported Bigfoot sightings over the last half century, to figure out for themselves if Bigfoot is truly an undiscovered creature of North America's wilderness or simply an age-old legend run wild.
During their entertaining and engaging adventure, the duo will speak with eyewitnesses and experts and camp out in the isolated, bear-infested woods as they track Bigfoot on its home turf.
Check out the new special that will stream on Sunday, June 26th discovery+.
You can also catch the new season, of 'Portals to Hell,' now streaming on discovery+ and Airing Saturdays on Travel Channel.
Jack Osbourne and Katrina Weidman face more hellish hauntings when PORTALS TO HELL returns with an all-new season. The intrepid paranormal investigators resume their chilling journey to haunted locations across the United States, confronting the dark side of the supernatural as they seek concrete evidence that a spirit world exists. In each episode, Osbourne and Weidman dive headfirst into a site where they examine unusual incidents of unexplained activity while utilizing specialized technology and a network of experts, including psychic mediums, in their search for answers.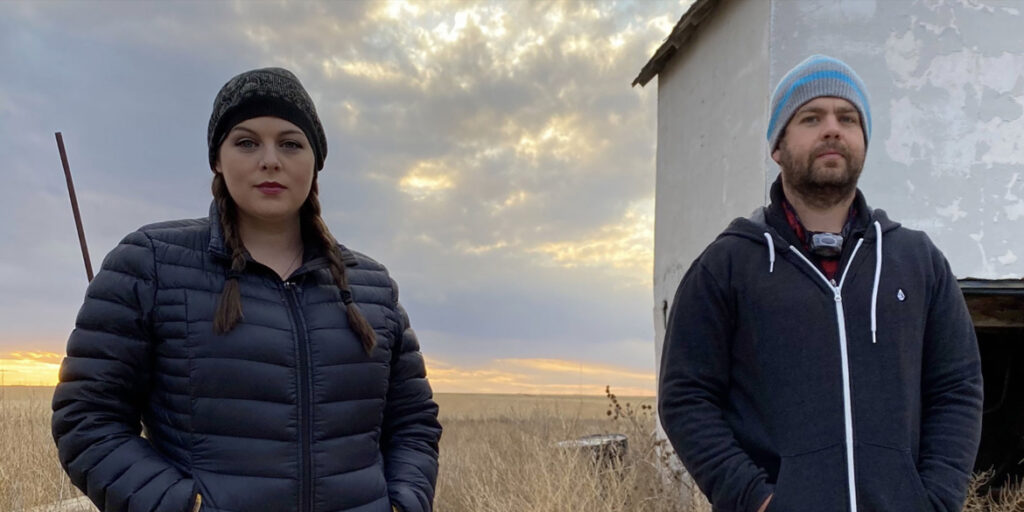 "Pamplin Historical Park" – Begins Streaming Saturday, June 25 on discovery+
New Episode Also Premieres Same Day Saturday, June 25 at 10 p.m. ET/PT on Travel Channel
Katrina Weidman and Jack Osbourne arrive in Petersburg, Virginia, to explore a bloody Civil War battlefield. They expect the echoes of forgotten voices but soon find that the intelligent spirits roaming the land desperately want to make themselves known.
SEASON FINALE: "The Enchanted Church" – Begins Streaming Saturday, July 2 on discovery+
New Episode Also Premieres Same Day Saturday, July 2 at 10 p.m. ET/PT on Travel Channel
Jack Osbourne is called to Sycamore, Ohio, to investigate the Enchanted Church, owned by Osbourne's former manny and his wife. The couple needs his help to determine if the paranormal activity they're experiencing is holy or hellish.