Another project announced with a trailer during the Silent Hill Transmission was Silent Hill: f. The game comes from developer Neobards Entertainment and will be set in 1960s Japan.
The trailer begins with empty fields and a seemingly abandoned Japanese town.  A young girl trudges through the city as the sinister red vines follow her steps. As she continues, her appearance begins to deteriorate – her clothes torn, her body bruised. Until the vines begin to catch onto her, leaving some nasty-looking wounds. As she drifts to her final destination, the apparent bodies of the growths previous victims begin to sprout. Then, the girl's body is finally consumed by the infectious disease. Oh yeah, and her face slides off her skull, revealing a gnarly inside.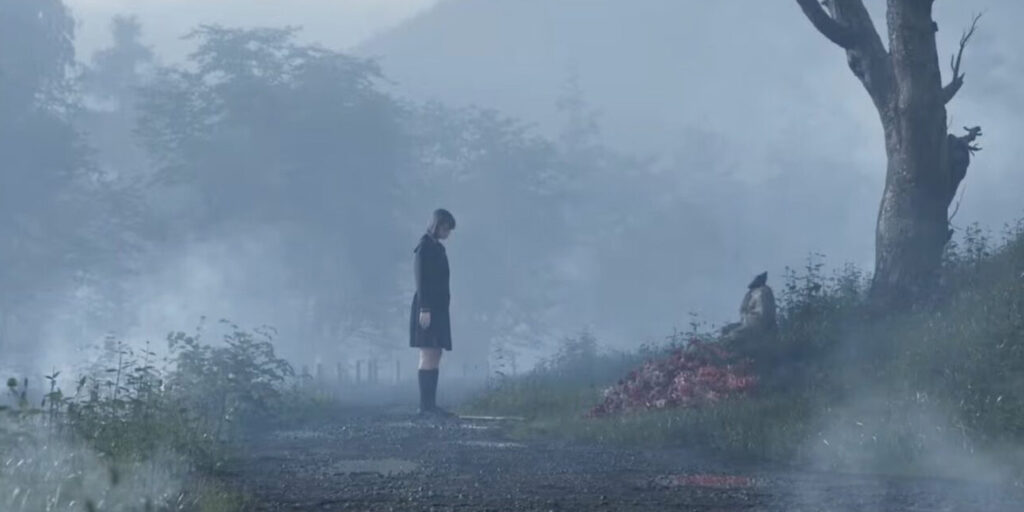 The trailer also revealed part of the creative team behind the project. To the tune of a restylized Silent Hill theme, it was revealed that Japanese horror writer Ryukishi07, known for their When They Cry visual novels is set to write the story. Creature and character designer kera will also be working on the project. Kera previously has provided artwork for games such as Spirit Hunter: NG and Last Chronicle. Set to produce is Motoi Okamoto, who has worked on projects like Luigi's Mansion and Pikmin.
Currently, no release date or platform details have been announced for Silent Hill: f.
Check out the trailer below: