Sabrina Spellman is back one last time to raise your spirits and defeat ALL the (Eldritch) terrors this New Year's Eve!
Over the course of Part 4's eight episodes, The Eldritch Terrors will descend upon Greendale. The coven must fight each terrifying threat one-by-one (The Weird, The Returned, The Darkness to name a few), all leading up to "The Void," which is the end of all things. As the witches wage war, with the help of The Fright Club, Nick begins to slowly earn his way back into Sabrina's (Kiernan Shipka) heart, but will it be too late?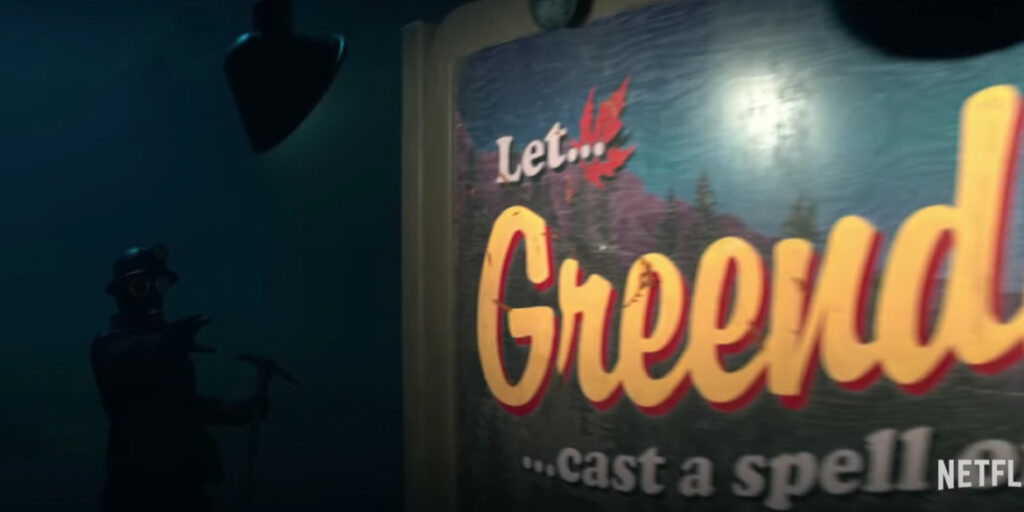 Check out the trailer for the final chapter below. During the trailer you will see a tip of the hat paid to the miner from the 1981 film 'My Bloody Valentine' pointing at the Greendale sign.
The final episodes look like a lot of fun and it will be a good thing to binge while staying at home during New Years Eve. What better way to put 2020 to bed by watching "The Void" descend to "end all things." The perfect end to 2020.