Syfy's Channel Zero is steadily making a name for itself as must-watch horror TV this fall. The first season, based on the Candle Cove Creepypasta, is already about to hit its halfway mark with a third episode that promises plenty of violence and cruel plot twists. But as protagonist Mike Painter delves further into a world where televised marionettes goad children into acts of sadism the show still shows enough restraint to keep the audience asking questions. The show's creator Nick Antosca recently took a break from the filming of season 2 to explore some of those questions.
Speaking with journalists from the show's Manitoba filming location, Antosca opened up about his choice of Candle Cove – a short story where internet users begin to recall a frightening cartoon from their childhood – for the show's inaugural season.
"It's the quintessential Creepypasta," Antosca said. "Everybody remembers something from their childhood that they didn't understand. We tried to build as much as possible from the original story. Mike Painter is actually one of the message board posters from the original story, the one who makes the very last post about talking to his mom."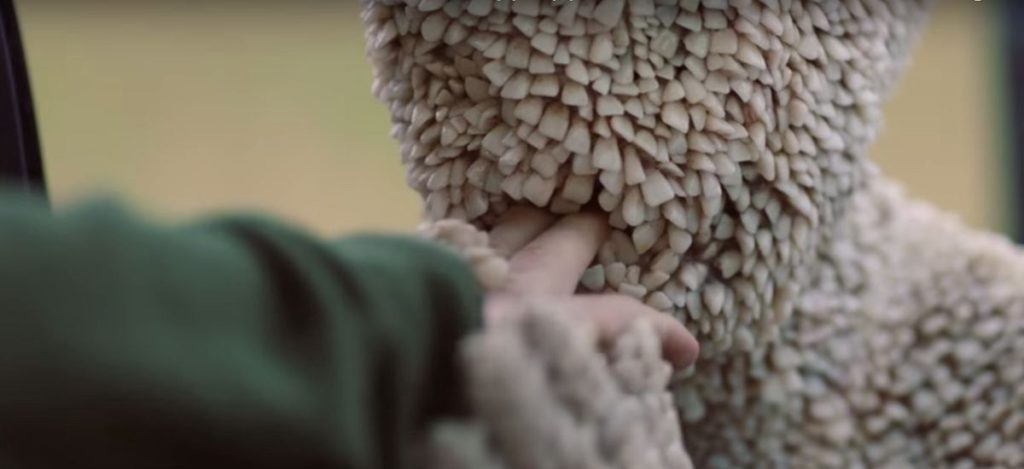 But Candle Cove doesn't just have clever references to its own lore. Antosca implied that the show contained various Easter Egg references to other horror films. The writer demured from stating what they were, though. "I'd prefer that it be something people learn about through Reddit," he joked. He did let one tantalizing piece of info out, though: in one of Channel Zero's scenes where the Candle Cove puppet show is playing on TV one of the pirate characters can be seen wearing a Freddy Krueger-style sweater!
As fans of the show already know, Mike's hometown of Iron Hill has bigger problems than what the Candle Cove denizens are wearing. "There are both supernatural and human elements [behind the show]" Antosca said, and it's already become clear as of episode 2 that some of the town residents are more involved than others. Mrs. Booth, who supplies the Tooth Child with fresh teeth, is the most disturbing example. But then there's that creepy TV station technician: the one making Candle Cove fan fiction with his pet cat. Antosca states that he's just a Candle Cove super fan, proud of his knowledge of the obscure show. But his zombified demeanor while watching his own creation and creepy reluctance to admit it is not the authentic Candle Cove make it hard not to wonder if he's really just a nerdy elitist or if there is something more sinister at play.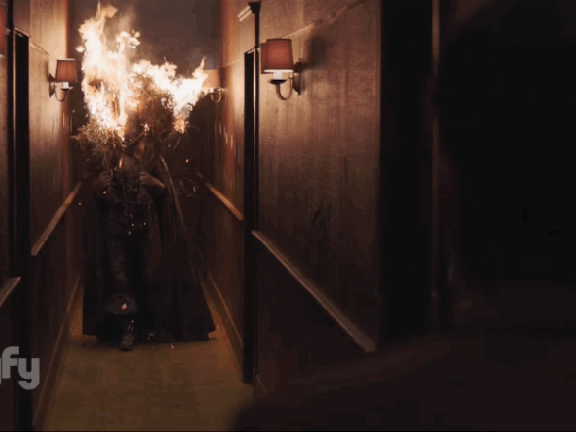 With Antosca already hard at work on Channel Zero's next chapter, No End House, a logical question is whether all these stories are taking place in the same universe. Antosca confirmed that they are not but that there will be subtle shout-outs to previous seasons all the same. At this point Antosca disclosed a fascinating, seemingly contradictory bit of information: that actress Abigail Pniowsky, who plays Mike's young daughter Lily Painter, may appear in season 2. What this means for a connection between seasons, if any, remains to be seen but is the type of question that Channel Zero thrives upon. If Antosca's less-is-more method of storytelling continues to keep audiences hooked, then Channel Zero will continue thriving for some time to come.
Speaking of hooks, why does Lily look more afraid of her father wielding one than she does of the horrific, deformed abomination standing right beside her? Watch the Channel Zero trailer below and draw your own conclusions!