As Fantastic Fest is wrapping up Hispanic Heritage Month is kicking off, which makes it the perfect time and place for 'Satanic Hispanics' to have its World Premiere. This horror anthology has a heavy dose of comedy and doesn't pull any punches when it comes to the gore. It is what we have come to expect from all of the directors involved and it's an absolute blast!
The film kicks off as a police raid uncovers a lone man chained up in a locked room with dozens of dead bodies strewn about. The man attempts to chop off his own hand to escape but doesn't quite succeed. In the interrogation room this man tells the officers that he is known as The Traveler, he is hundreds of years old, and he has seen horrors unimaginable. The tales of The Traveler, played by Efren Ramirez ('Napoleon Dynamite') becomes our anthology wrap-around story while he tells his own story throughout. Mike Mendez ('Big Ass Spider!', 'Tales of Halloween') handles the direction in this portion and gives us a great mix of character building and bloody gun-fighting action.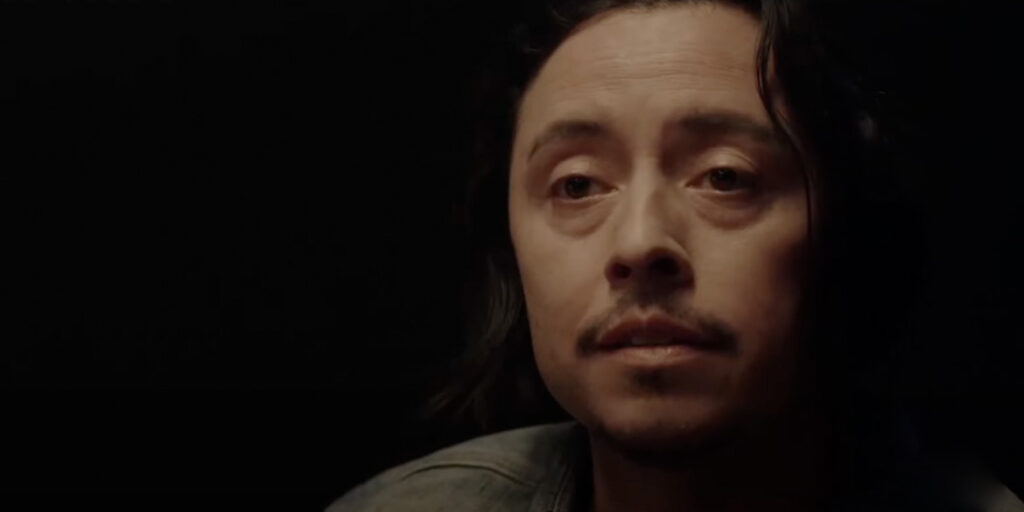 The first story The Traveler regales us with is "Tambien Lo Vi" or "I Saw It Too" directed by Demián Rugna ('Terrified') who reminds us very quickly that haunted house stories can still be fucking frightening. This story follows a Rubik's Cube champ who has figured out an algorithm to see a ghost in his house, but it becomes more than just a parlor trick. If we didn't already know we were in for some next level brutality, this is confirmation.
Onward to the next entry, Vampiro. I don't need to translate this title for you, this is a vampire story. And what better night to be a vampire than Halloween where you can go about your business unnoticed…as long as you remember when the sun will be rising. Director Eduardo Sánchez ('The Blair Witch Project') is going to let us have a little fun with this one as we watch this Dracula type whip out his Tide pen when he gets a little blood on his shirt, and try in vain to keep two cops hypnotized at once. Despite being a bit of a silly story, our time is not wasted as we feel immediately invested in characters and whether or not they will make it home safely before sunlight.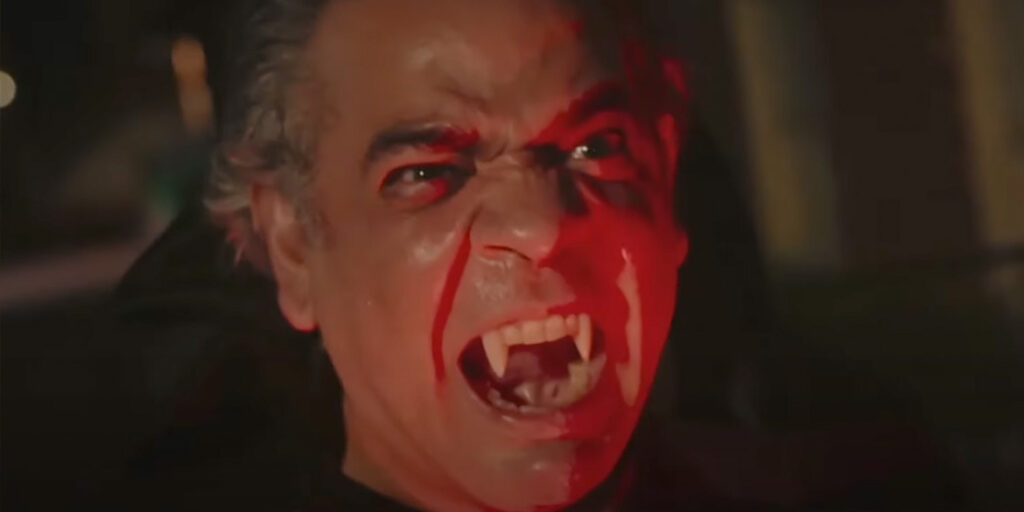 As The Traveler attempts to convince his interrogators that he is much–much older than he looks, it is time for some ancient magic in Nahuales. "La Muñeca Del Terror" herself, director Gigi Saul Guerrero ('Bingo Hell') takes us to the forest where a mystical Mesoamerican witch deals out some torture to a man who has wronged her. Played pretty seriously we don't get room to laugh here, but I was left wanting to know EVERYTHING about that witch.
Finishing up story-time with a little curse and a lot of laughs is Hammer of Zanzibar. Director Alejandro Brugués ('Juan of the Dead') gives Jonah Ray ('Mystery Science Theater 3000') room to run with a hilarious tale of a man trying to break a curse accidentally unleashed on a trip to Cuba. Like the rest of the components of this anthology, this feels like a fully formed story that could easily stand alone with a fully built world and characters that are easy to quickly become attached to.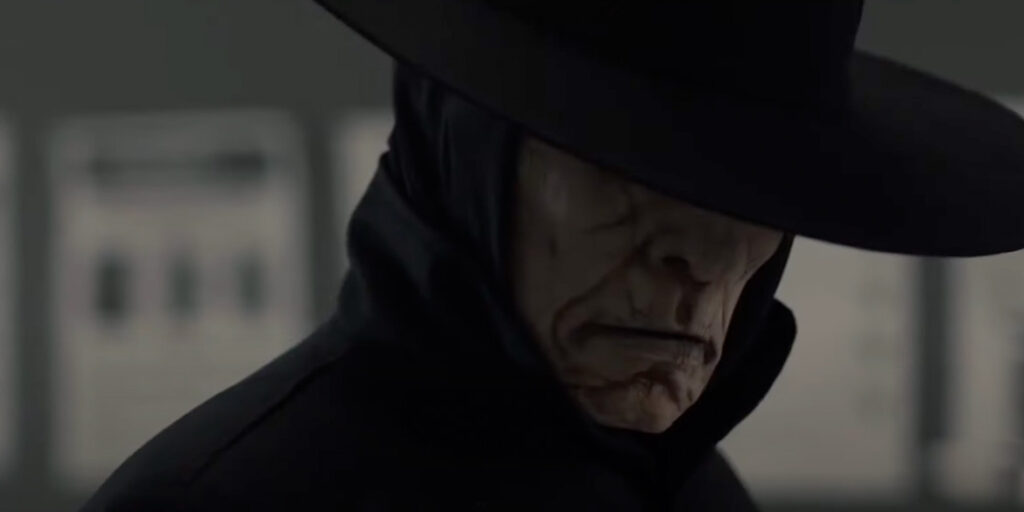 As the wraparound closes out in a rain of blood I can't say that I fully understand why The Traveler chose the stories he did, but if you don't question it too much it is a very fun ride. Many anthologies leave you with at least one segment that wasn't quite as good as the others, but ther are simply no missteps in this one. Each story was fully realized and expertly crafted. 'Satanic Hispanics' is not only a showcase of skill, horror and carnage but also a playground for these directors to have fun scaring the shit out of us and making us laugh.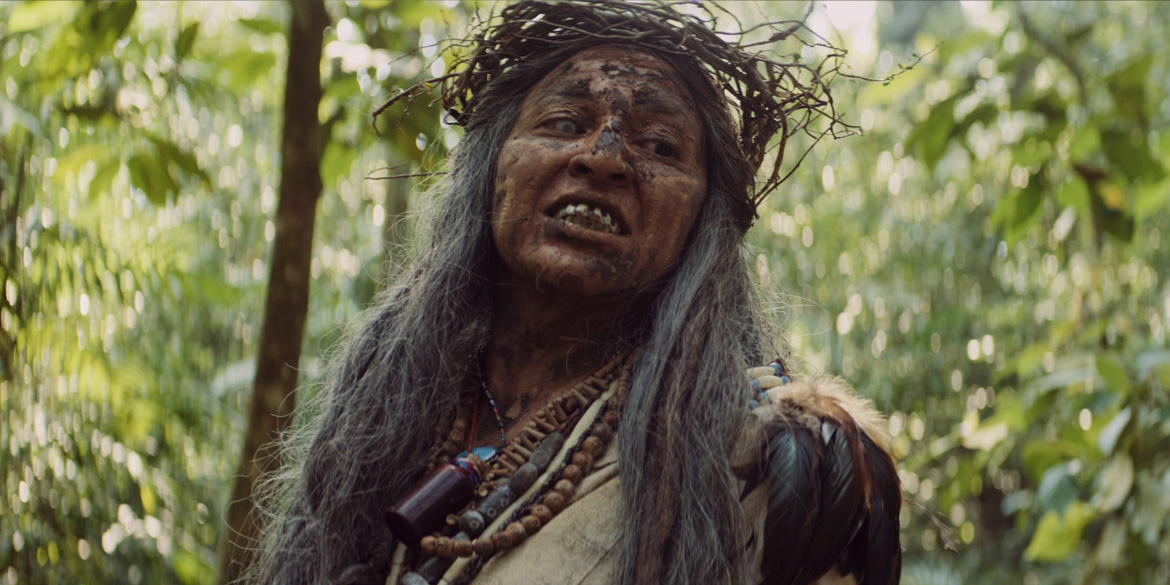 REVIEW: 'Satanic Hispanics' is an Absolute Blast of Carnage and Comedy