When a horror movie starts with a retreat to a cabin in the woods there are certain ways genre enthusiasts might expect it to go. 'To The Moon' does not take those familiar routes. Married city-dwellers Mia (Madeleine Morgenweck) and Dennis (Scott Friend) have gone to Dennis' rural family cabin to give Dennis the time and distance that he needs to finally get off drugs so that they can start a family and the life of their dreams. Dennis is an actor and Mia has had to retire from a professional figure skating career due to an injury. The tension between them is understandable as we realize Dennis has struggled repeatedly with drugs and Mia, with her trusty peach moonstone by her side, has been there to lovingly help him each time. We get the vibe that this is his last chance. When Dennis' estranged and bizarre brother Roger (Will Brill) shows up at the cabin out of nowhere things get really awkward and disorienting fast.
The scenario that writer, director, and lead actor Scott Friend has set up here would be an excellent jumping off point for everything from a traditional slasher to a creature feature. He has chosen the route of psychological thriller and it works very well. With just 3 characters it can be difficult to keep a story interesting, but Mia, Dennis, and Roger take turns being suspicious and sympathetic. We are never sure at any moment which character we can trust. The lines are blurred between what is really happening and Dennis' feverish dreams as he deals with withdrawals. To add even another layer of doubt to this tenuous reality Roger is making tea for the whole fam out of some mysterious berries with psychotropic side effects. It's worth noting that this film is casually 70s, and as such Dennis and Mia are not able to Google these berries to make sure they aren't being slowly poisoned.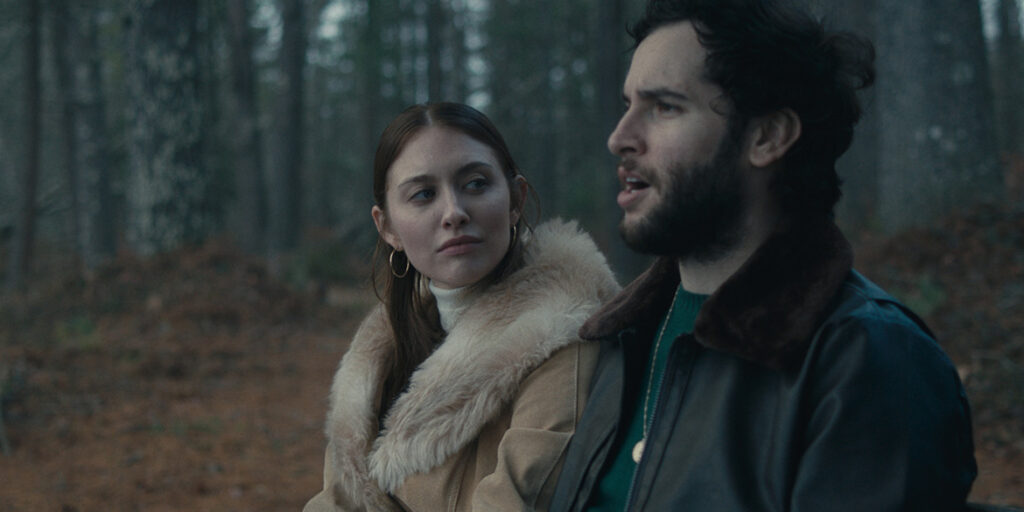 With a cast this small there is room for everyone to shine, but Will Brill as Roger especially stands out. He is able to make Roger untrustworthy from the start without doing anything overtly threatening. He walks the line between eccentric and psychopathic in a way that creates a lot of empathy in the viewer. Roger has been through hard times too and he claims to be ready to put the past behind him and move forward in his relationship with his brother and sister in law. Brill's menacing restraint with Roger allows the audience to vacillate between trust and wariness as the tension between the brothers builds. We never get the full story on what caused the rift between Dennis and Roger, but we get enough out of Brill's performance to let us decide how we ultimately feel about Roger.
The source of the estrangement between the brothers is not the only idea left open ended in 'To The Moon.' There are at least a handful of interesting or curious concepts left to languish in the land of the unexplained. While not everything needs to be laid bare there were some concepts I was left wondering about. I hesitate to call them out specifically because I don't want to spoil anything, but it would have been nice to have the threads followed or left out altogether. Despite this shortcoming though 'To The Moon' really shines in its control. Dennis' drug withdrawal symptoms never come in hot as a centerpiece of the story. The tension between the cast stays at a low simmer for most of the run time only exploding when the moment is exactly right.
At it's core 'To The Moon' is a story about the power of love and peach moonstone – and that it's ok to cut toxic people out of your life even if they are family. Oh and also not to eat berries you find in the woods without a bit of research.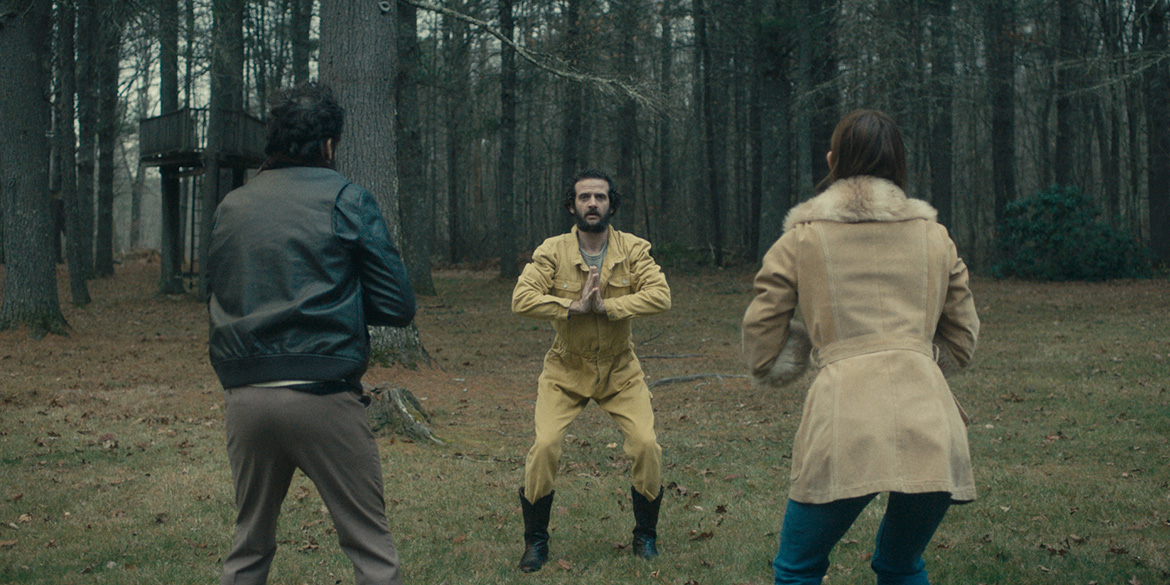 REVIEW: 'To The Moon' Shines in it's Tension and Performances