For those of us who LOVED the Netflix series 'Chilling Adventures of Sabrina' the 36 episodes we got feels like not enough of our favorite teenage witch. Fortunately we got just a little more Sabrina Spellman this week as Kiernan Shipka reprised the role in a crossover episode of dark Archie universe sister show 'Riverdale.'
Now in its sixth season, and only getting weirder, it was definitely time for 'Riverdale' to loop in a little witchcraft. Per Entertainment Weekly here is the storyline for the episode 'The Witching Hour(s)':
"Cheryl (Madelaine Petsch) is performing a dangerous spell, one that may mean the difference between life and death for a beloved member of the Blossom family, according to a logline description of the episode. Luckily, she's getting a much needed assist from everybody's favorite twenty-something witch, the iconic Sabrina Spellman (Shipka), visiting from Greendale in this years-in-the-making crossover."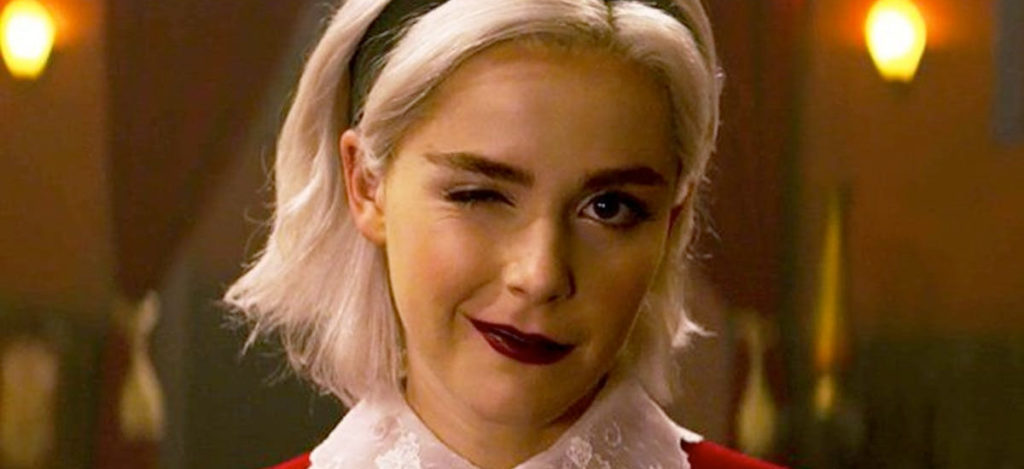 Although 'Riverdale' and 'Chilling Adventures of Sabrina' clearly take place in the same universe it has never been clear if they are happening in an overlapping time frame. In an interview with EW Shipka said: "There was always the hope of a crossover, so to get to be Sabrina again was a treat." If you're hoping for more Sabrina in the future, Shipka seems to be too: "I think the door is open, and that's very exciting,"
'Riverdale' episode "The Witching Hour(s)" aired on 12/8/2021 on The CW and you can catch it on demand on the CW app.