When I heard that Foo Fighters have released a trailer for 'Studio 666' I assumed it was a new video, but it's actually a whole ass feature length horror comedy that will star the entire band. It's not uncommon for rock stars to try their hands at acting but getting every band member in the same film is a rare treat! Honestly making a movie seemed a bit inevitable as the Foos have spent decades honing their on screen skills in their always clever music videos.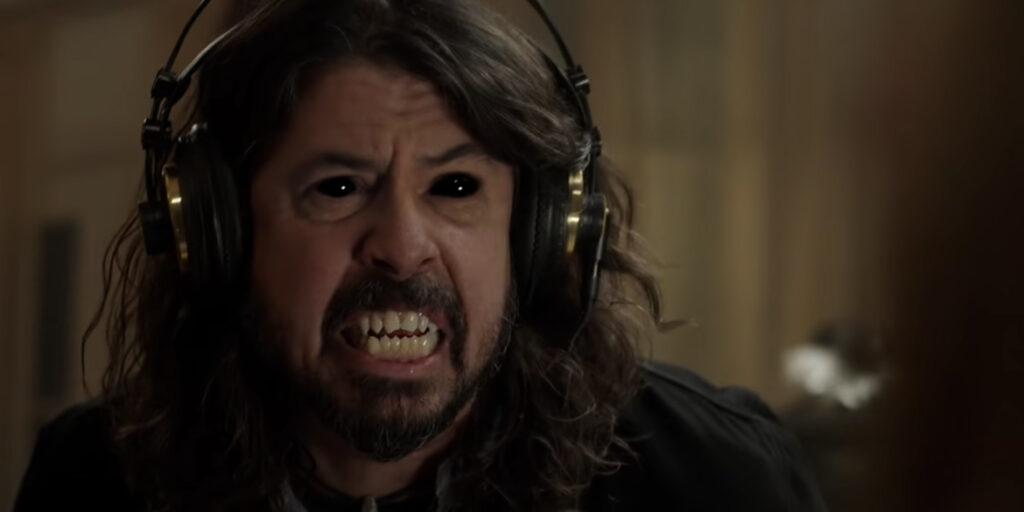 Based on a story written by Dave Grohl, 'Studio 666' has the band seeking out a mansion to record their 10th album in and getting more than they bargained for. In addition to Grohl the rest of the band, Taylor Hawkins, Nate Mendel, Pat Smear, Chris Shiflett and Rami Jaffee, play themselves as they battle demonic forces, creepy home decor and writer's block. Directed by BJ McDonnell, the film also features Whitney Cummings, Leslie Grossman, Will Forte, Jenna Ortega, and Jeff Garlin.
Given that this is the perfect intersection of my love of 'Hard Days Night', Pat Smear, and horror comedy, I'm pretty excited to check this one out! Watch the trailer below!
Studio 666 is set to premiere in U.S. theaters on February 25, 2022.
Synopsis:
In 'Studio 666', the legendary rock band Foo Fighters move into an Encino mansion steeped in grisly rock and roll history to record their much anticipated 10th album. Once in the house, Dave Grohl finds himself grappling with supernatural forces that threaten both the completion of the album and the lives of the band.