//crickets podcast network welcomes That's Strange to the growing network that currently hosts Creepcast, Black Magic Coven, and Super Creepy Funtime Hour. Season 3 of That's Strange launches January 14.

That's Strange broke onto the scene less than six months ago. Hosted by Alex, Chad, and Ryan, the trio combined their love for weird history, unexplained mysteries, conspiracies, true crime, and paranormal events to bring listeners their perspective based on research-driven episodes that will keep you coming back every Thursday.


That's Strange's first episode debuted July 2020 and immediately found a fanbase. Since then, the podcast has crafted two season's worth of amazing content, surpassing ten-thousand downloads since last summer's premiere.
Get caught up on the backlog of episodes from seasons 1 and 2 before the season 3 premiere on January 14!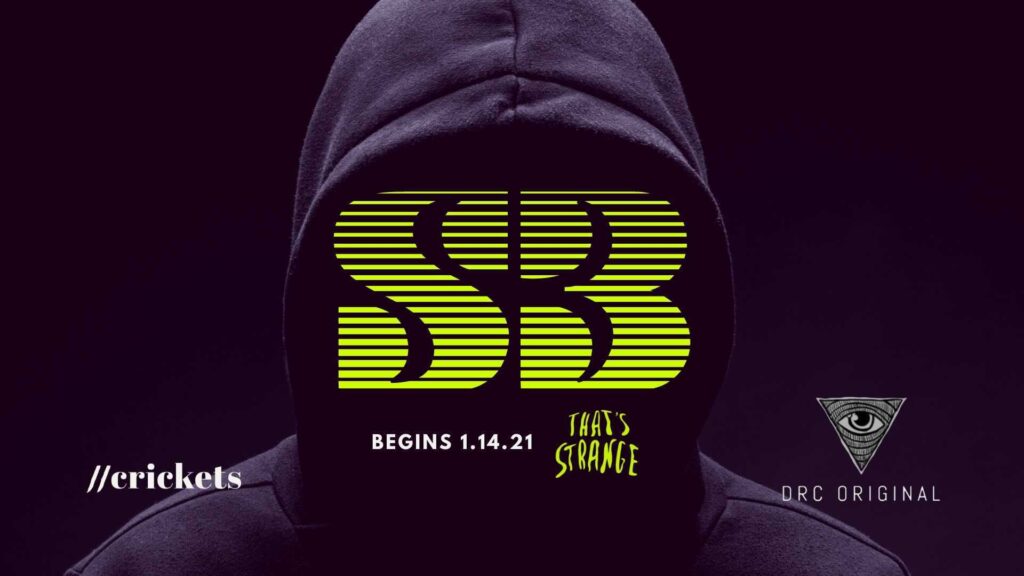 Downright Creepy Editor-in-Chief Tim KC Canton says, "Being able to add an up-and-coming podcast to our network that explores strange events and occurrences is the very foundation of what we want the //crickets podcast network to encompass. That's Strange has a lot of concepts and themes that overlap with the direction that we plan to take the network and we are excited to share the next chapter of That's Strange with our audience. We can't wait for you to see what they have in store for season 3 and beyond."
Weekly | Unscripted
Hosts Alex, Chad, and Ryan tackle the deep rabbit holes of the internet to bring you a unique grouping of well-researched topics. Conspiracy theories, paranormal stories, true crime, and everything in between. Hear both sides of history's most controversial topics as they break them down beginning to end.
Listen: Mothman | Bob Lazar | Apple Podcast | Spotify
That's Strange links

//crickets podcast network links