'The Apology' is the screenwriting and directorial debut for Alison Star Locke, and it looks like a tense one.
RLJE Films, Shudder and AMC+ have partnered for the highly anticipated thriller, 'The Apology.'  The film will be released by RLJE Films on December 16 in theaters and  will stream on Shudder and AMC+ simultaneously.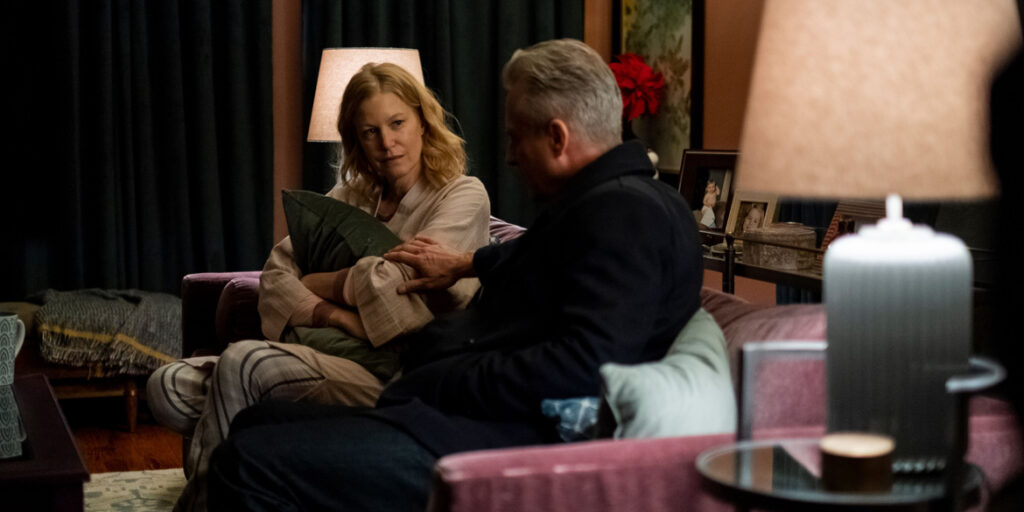 SYNOPSIS:
Twenty years after the disappearance of her daughter, recovering alcoholic Darlene Hagen (Anna Gunn) is preparing to host her family's Christmas celebration with her best friend Gretchen (Janeane Garofalo). Late Christmas Eve, Darlene's estranged ex-brother-in-law, Jack (Linus Roache) arrives unannounced, bearing nostalgic gifts and a heavy secret. Soon, Darlene finds herself caught between reason and ruthless instinct. Trapped together by a dangerous storm, a battle of wits escalates to a violent game of revenge.