'The Cellar,' written and directed by Brendan Muldowney, made its world premiere at SXSW this past weekend and RLJE Films just dropped the new trailer.
Keira Woods' (Elisha Cuthbert) daughter mysteriously vanishes in the cellar of their new house. She soon discovers there is an ancient and powerful entity controlling their home that she will have to face or risk losing her family's souls forever.
'The Cellar' is based on a successful short film called 'The Ten Steps' from 2004 which won multiple awards on the festival circuit. One of its strengths was its ability to be appreciated by an adult, genre audience while also equally working for a younger audience.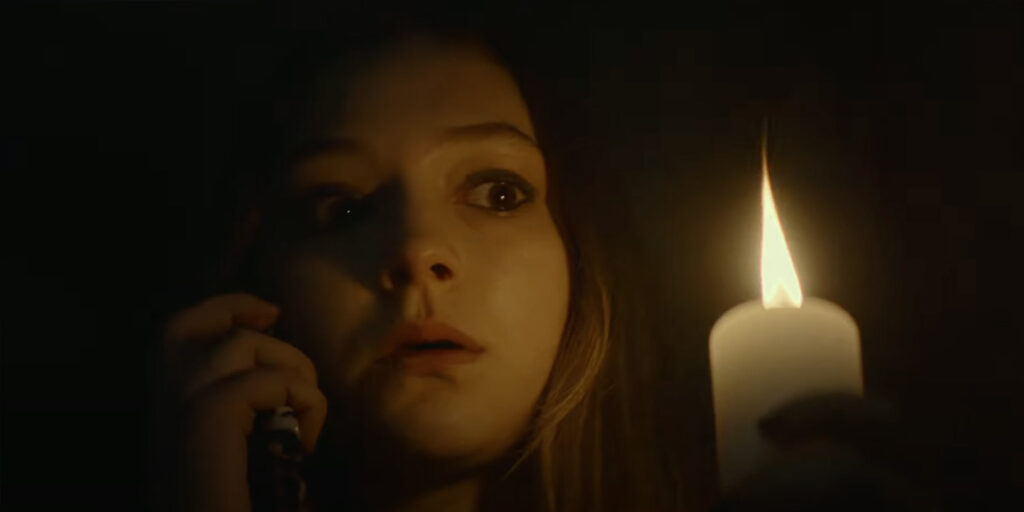 Many years later Muldowney found a way to adapt the story into a feature version. It stars Elisha Cuthbert and Eoin Macken as husband and wife with two wonderful newcomers Abby May Fitzmaurice and Dillon Fitzmaurice Brady as their children. It features one of the most spectacular old houses in Ireland. The ancestral home of the O'Conors, the last of the high kings of Ireland.
'The Cellar' is a love letter to the type of horror that eschews gore for atmosphere and tension. Its influences are rooted in classics such as 'The Haunting' and 'The Innocents.' It also has a keen regard for J-Horror and K-Horror films such as 'Ringu,' 'The Grudge' and 'A Tale of Two Sisters.'
In Theaters and Streaming on Shudder April 15, 2022.