Nothing says summer blockbuster like a killer shark movie! In 2018 we got The Meg and this summer the megalodon returns with Meg 2: The Trench. We've been eagerly awaiting details of this sequel and this week we got a trailer that promises the giant shark carnage that we crave for summer. If you're like me you enthusiastically rushed out to see The Meg in theaters only to come away wishing that the titular colossal predator had logged more kills and that the mayhem had gone down a little more creatively. This new trailer suggests that the follow up intends to deliver for those of us thirsty for that chaos! I mean, it starts with a shark eating a T-Rex right off the beach and then goes straight into star Jason Statham doing pull ups as he readies himself for another deep dive to track down the biggest carnivore in the sea, all the while Heart's Barracuda swells in the background.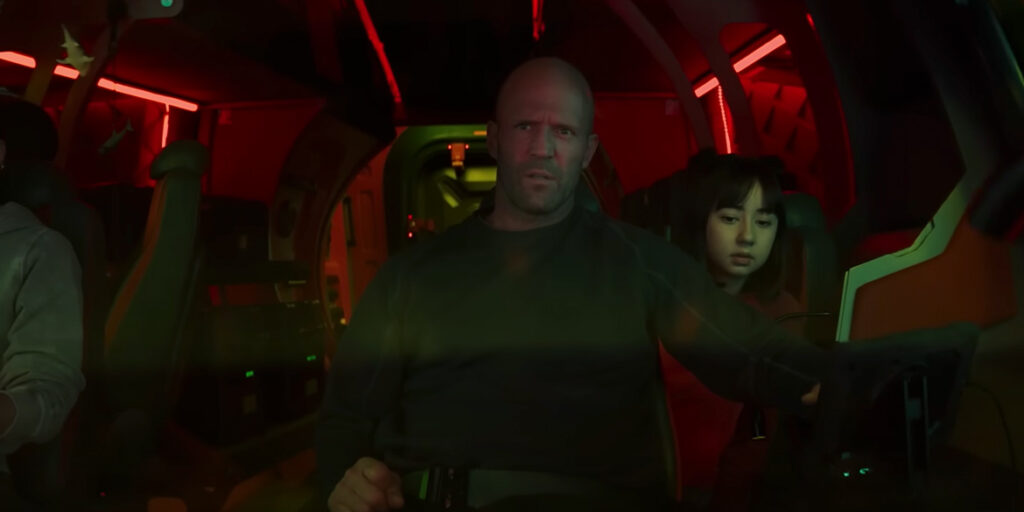 Directed by Ben Wheatley (In the Earth, Free Fire) from a screenplay by Jon Hoeber & Erich Hoeber (The Meg, Transformers: Rise of the Beasts) and Dean Georgaris (The Meg, Lara Croft: Tomb Raider – The Cradle of Life) Meg 2: The Trench is based on the novel The Trench by Steve Allen. In addition to bringing back Statham, the film also stars international action star Wu Jing. The rest of the ensemble is rounded out by Sophia Cai (The Meg), Page Kennedy (The Meg), Sergio Peris-Mencheta (Rambo: Last Blood), Skyler Samuels (The Gifted) and Cliff Curtis (Avatar franchise).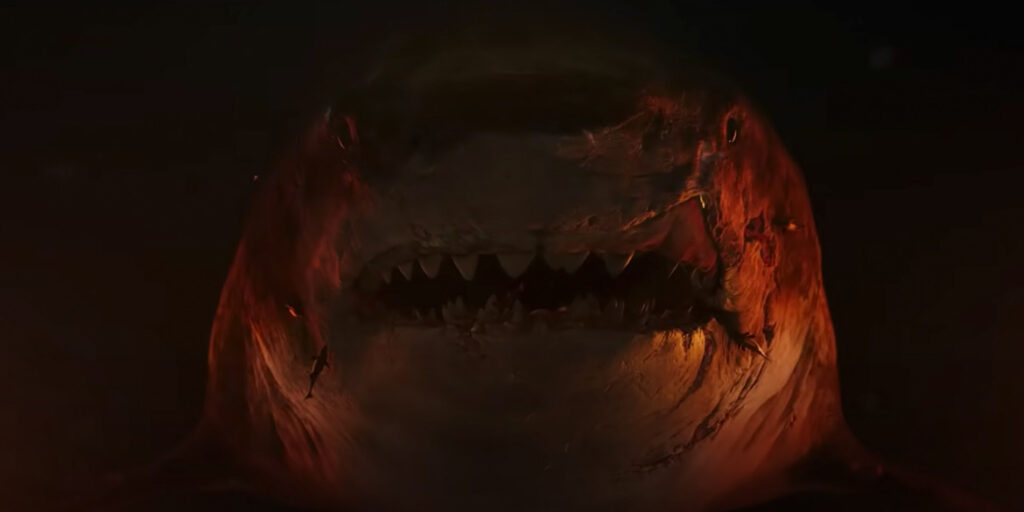 Meg 2: The Trench splashes into theaters August 4th, 2023. Check out the trailer below and let us know if it changes your summer vacation plans!
Synopsis
Meg 2: The Trench is a  larger-than-life thrill ride that supersizes the 2018 blockbuster and takes the action to higher heights and even greater depths with multiple massive Megs and so much more! Jason Statham and global action icon Wu Jing lead a daring research team on an exploratory dive into the deepest depths of the ocean. Their voyage spirals into chaos when a malevolent mining operation threatens their mission and forces them into a high-stakes battle for survival. Pitted against colossal megs and relentless environmental plunders our heroes must outrun, outsmart, and outswim their merciless predators in a pulse-pounding race against time.