Beginning today, Tubi gives fans of imaginative science fiction a new destination with the launch of the DUST channel. A library of full-length and short film originals, from Gunpowder & Sky's leading sci-fi label, DUST, is now available on FOX Entertainment's free streaming service, featuring Daniel Kaluuya, Meghan Markle, Anton Yelchin, Karan Soni, Thomas Middleditch and Dave Franco. The new DUST channel offers a selection of lighthearted comedies, dystopian thrillers and striking visions of the future from Gunpowder & Sky's thought-provoking sci-fi DUST collection.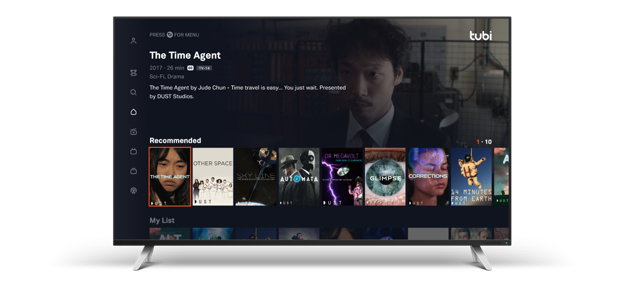 The below titles are now available as part of the new DUST channel on Tubi:
14 Minutes From Earth
ALT
Automata
Corrections
Dr. Megavolt: From Geek to Superhero
Glimpse
Other Space
The Reconstruction of William Zero
Sky Line
The Space Invaders: In Search of Lost Time
The Time Agent
Adventures
Bad Tech
Double Trouble
Heroes
Human Plus
Invasions
Mystery
Spacetime
The Universe
Thrills
Laugh to Hide Your Fear
Creepy Creatures
Cultish Covens
Famous & Haunted
Good Guy Vampires
Run From Tomorrow
Screaming Sci-Fi
Teenage Turmoil
Zombies!
Tubi has more than 35,000 movies and television series from over 250 content partners, including every major studio, in addition to the largest offering of free live local and national news channels in streaming. The platform gives fans of entertainment, news and sports an easy way to discover new content that is available completely free.
Tubi is available on Android and iOS mobile devices, Amazon Echo Show, Google Nest Hub, and on OTT devices such as Amazon Fire TV, Roku, Apple TV, Chromecast, Android TV, Vizio TVs, Sony TVs, Samsung TVs, Hisense TVs, Comcast X1, Cox Contour, PlayStation 5 and Xbox Series X | S. Consumers can also watch Tubi content on the web at http://www.tubi.tv/