While there are a lot of fun friendships and relationships on Netflix's hit show Wednesday, the most important one is between Wednesday Addams and Thing. 
There will be spoilers! Read with caution.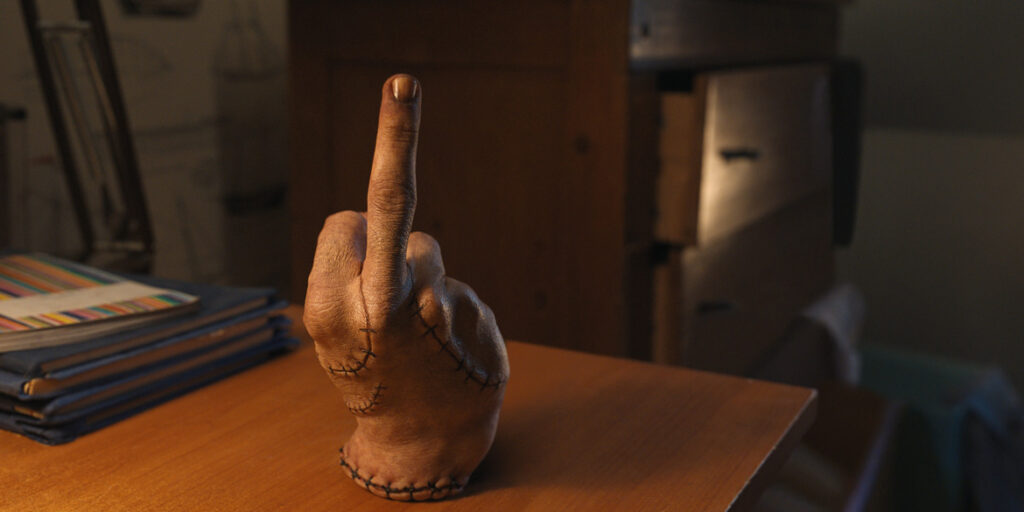 Thing is originally sent to Nevermore Academy to keep an eye on Wednesday, who is eager to escape the school. She was sent there after she released piranhas into her high school's pool to attack the bullies who were being awful to her brother Pugsley. She was nearly charged with attempted murder for doing that. Wednesday thinks she's being sent to Nevermore to continue her parent's legacy, they were once students there, but her parents insist this academy is great for her because it has people who can understand her. It's an academy for outcasts and freaks. 
After finding Thing, she realizes her parents wanted him to spy on her.
What ensues is a beautiful bond that gets stronger and stronger as the season progresses. Any time Wednesday needed a watchful eye, some help to distract someone, finding something…literally anything, he was there.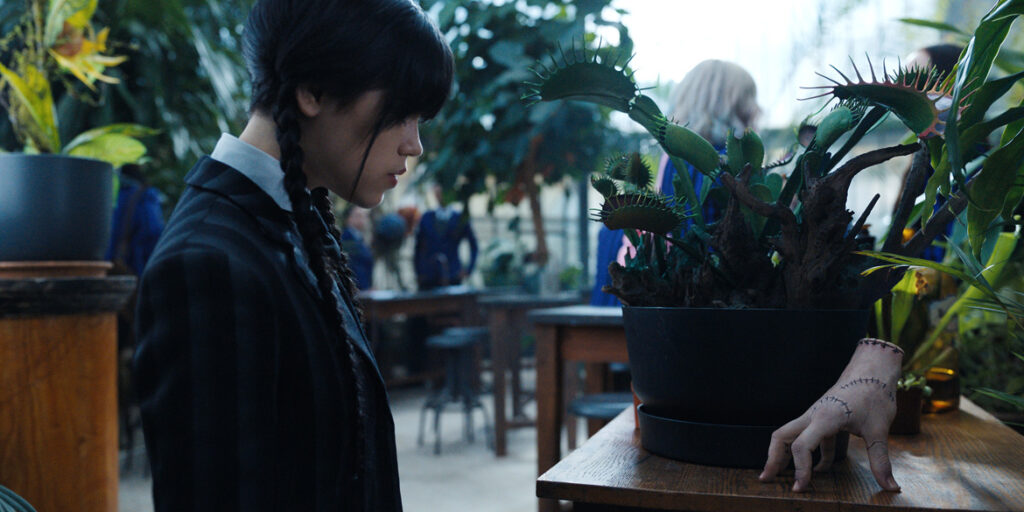 Wednesday can be a difficult person to get along with because of her distant personality. She prefers to be alone. Most would say her personality is actually what's so intriguing about her. We always want to know just how far she'll go to get what she wants and on this show, we see her go quite far. 
Thing is a hand. Just a hand. But so much personality comes out throughout each episode. He's got a funny side, a serious side, a caring side, a nosy side, and much more. Most importantly, he loves Wednesday. He also creates a tight bond with each of Wednesday's eventual friends. It often feels like they all look at Thing as a person, rather than a Hand. 
On the day of the Rave'N dance, Wednesday and Thing share a special moment. A black dress had caught Wednesday's eye in one of the town's shops earlier in the day. Thing reveals the dress before the dance. Using the five-finger discount, he stole it for her. It's a moment that shows Thing wants Wednesday to be happy and have fun. Wednesday is reluctant at first, of course, but eventually wears the dress and has a really great dance solo with Tyler.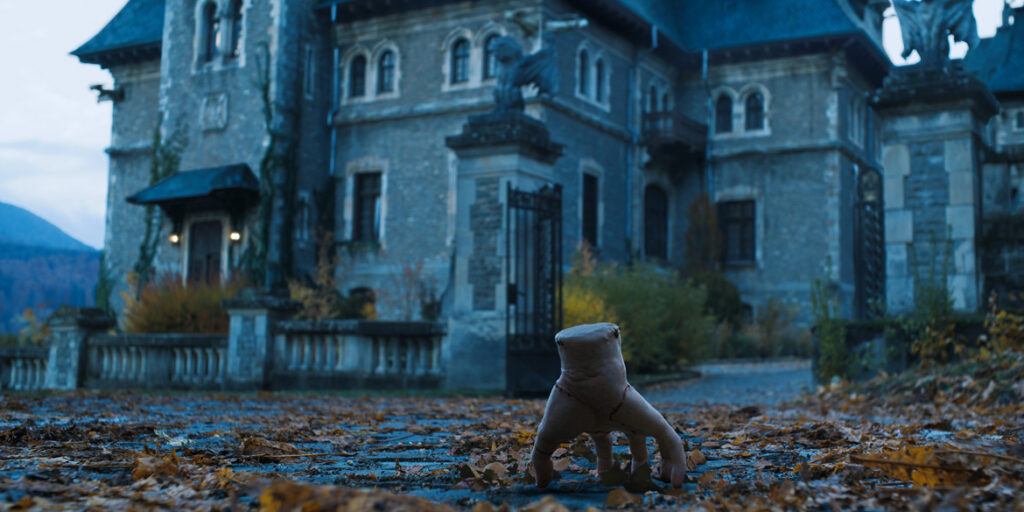 During the second to last episode of the season, we are taken on a roller coaster of emotions. Wednesday returns to her dorm room and finds it messed up. She desperately searches for Thing. He is found lifeless and bloody because he had been stabbed into the wall. Her first instinct is to run to Uncle Fester to see if he can help revive him. After a few failed attempts, Thing was revived. During these tense moments, Wednesday becomes extremely emotional. In tears, she's afraid that she's lost Thing forever. As soon as he comes back to life, Wednesday feels a rush of relief and joy, but she wipes away tears almost immediately and tries to get back to normal.  
We don't know what wild ordeals await a potential second season, but one thing is for sure, we need more of Wednesday and Thing solving problems and mysteries together. Wednesday now has more friends than she ever did, including her werewolf roommate Enid, but Thing is always going to be the one to get the best out of her. We need to keep seeing this beautifully strange bond continue to grow as Wednesday navigates through her teen years.