BBC and Netflix teamed up to release their new series 'Dracula' and with it comes a pretty incredible out of home media billboard that transforms as dark becomes night. The Count Dracula legend transforms with new tales that flesh out the vampire's gory crimes — and bring his vulnerability into the light. That synopsis comes to life in a new billboard from the creative department.
The billboard features the title treatment for the new show and a series of strategically placed stakes that hide something more sinister. As the sun goes down, Dracula comes out to play with fangs exposed.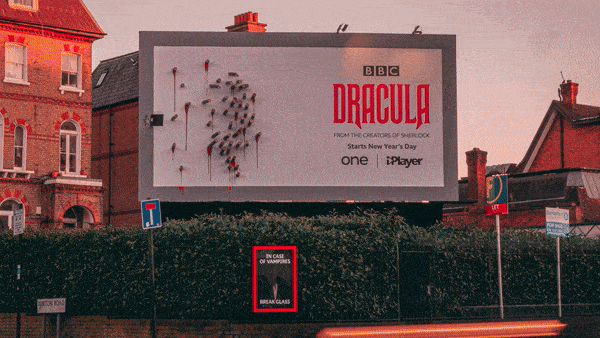 Check out the billboard below and then binge the series that went live on Netflix January 1, 2020!