FRIGHTFEST, UK's leading genre film festival, has just announced the selection of Francesco Giannini's debut pandemic feature HALL for a World Premiere presentation on August 30th .
The anticipated high-tension thriller about a scary virus outbreak will be available to a worldwide highly curated audience during the virtual festival held exceptionally this year in August 2020.
"I've known about Frightfest UK for years as one of the leading genre film festivals in the world. Having Frightfest select my directorial debut feature film 'Hall' is a tremendous honor. I couldn't have imagined a better event to host our World Premiere," says director Francesco Giannini.
HALL tells the story of Naomi, a Japanese runaway wife, and Val, a helpless young mother, both struggling to escape an abusive relationship as well as a hotel hallway, which has been infected by a mysterious airborne virus killing everyone rapidly. In this isolated and despairing space, fear becomes viral as the women run for their lives. In the face of contamination, is there hope at the end of the hall?
Encountering the special circumstances around the pandemic happening in the world right now, HALL coincidentally captures the intrinsic sense of dread that people in society are experiencing yet in an even more visceral manner.
"It's a strange coincidence that our film is coming out at the same time as the devastating Covid-19 crisis," says director Francesco Giannini. "I never thought that the fictional story of virus contagion we've created in 'Hall' would become a reflection of reality within such a close time frame between the release of the film and the pandemic occurring right now. However, the ideas and themes explored in the movie have been in my thought process for a while due to the previous virus outbreaks I've had witnessed," he adds.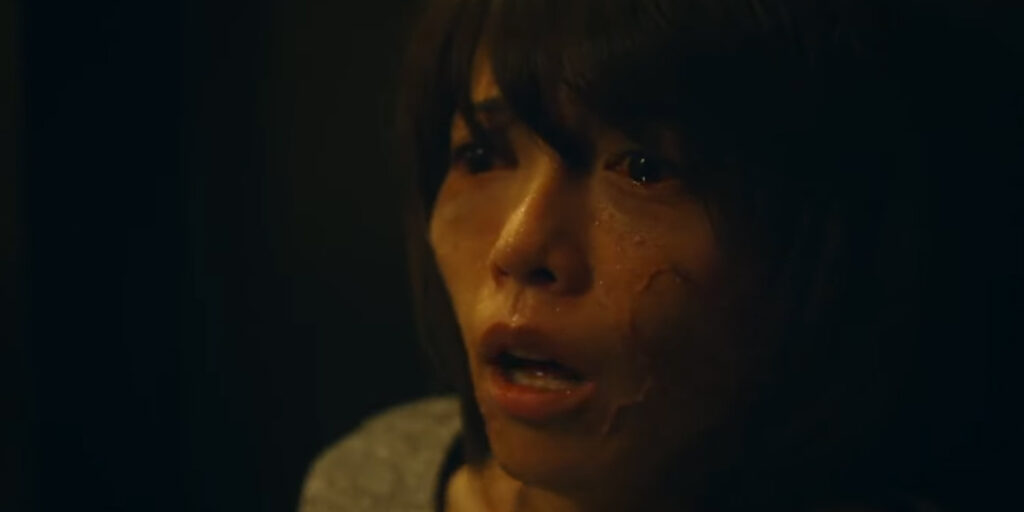 This highly stylized genre film, blending mystery, suspense, and sci-fi elements, is part of a new horror franchise that Franky Films is developing out of their studio in Montreal, Canada.
Starring Japanese star Yumiko Shaku as Naomi, Carolina Bartczak as Val, Mark Gibson as Branden, Julian Richings as Julian and Bailey Thain as Kelly, Hall is a Franky Films production. Director: Francesco Giannini. Producers: Francesco Giannini, Tamara Dupuis , and Daniel Roy. Writers: Derrick Adams, Adam Kolodny and Francesco Giannini. Cinematographer: Graham Guertin Santerre. Production Design: Gillian Nasser. Music By: Michael Vignola.