The feature directorial debut from Jeffrey A. Brown, THE BEACH HOUSE is a striking and timely eco-horror that offers up an alluring mix of claustrophobic isolation, mysterious contagion, and dreamy seaside setting with a show-stealing lead performance from Liana Liberato. Check out the official trailer below. When I hear Liberato say "Mrs. Turner where is Mr. Turner" in a deadpan voice followed by startling scene on the beach with worms crawling in her feet I was 100% ready for this to hit Shudder. It feels like a H.P. Lovecraft tale mixed with a pinch of 'The Mist.'
It was a hit on the festival circuit, and coming soon to Shudder on July 9th just in time for a creepy post 4th of July horror mind f*ck. Look for our review on Downright Creepy soon from Eric Havens.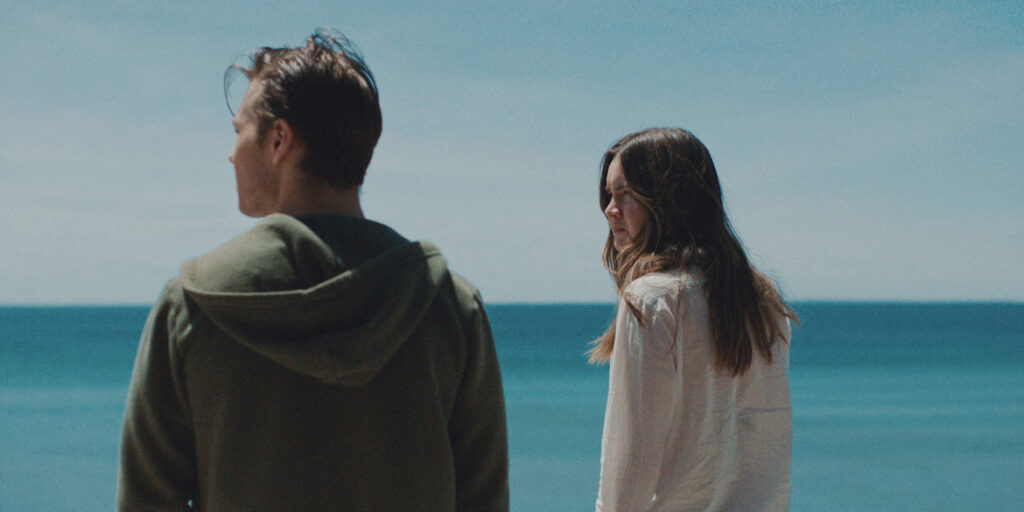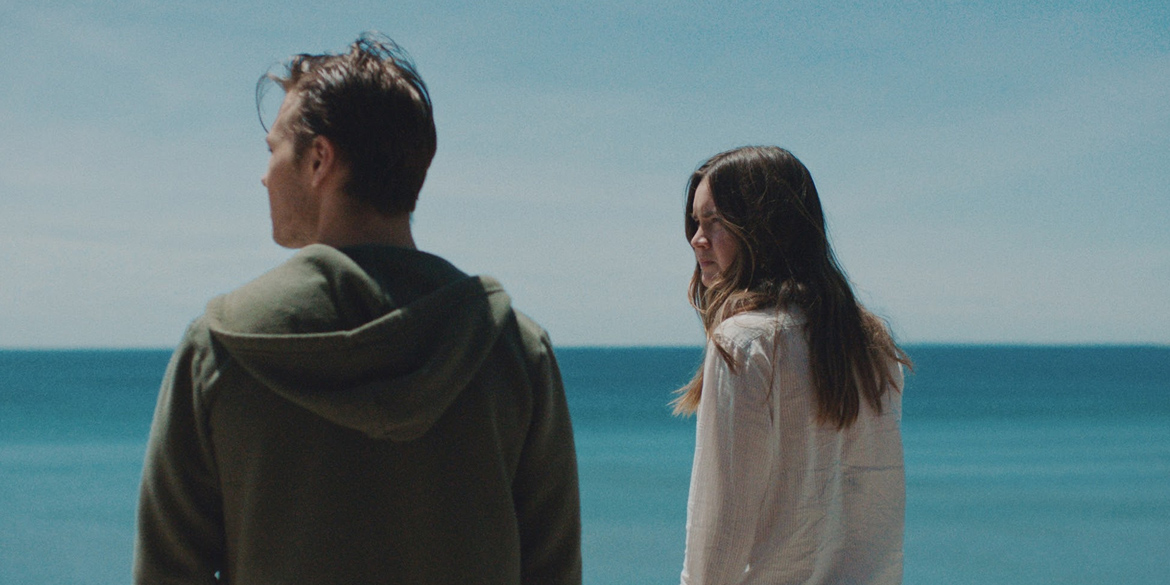 SYNOPSIS:
Escaping to his family's beach house to reconnect, Emily and Randall find their off-season trip interrupted by Mitch and Jane Turner, an older couple acquainted with Randall's estranged father. Unexpected bonds form as the couples let loose and enjoy the isolation, but it all takes an ominous turn as increasingly strange environmental phenomena begin to warp their peaceful evening. As the effects of an infection become evident, Emily struggles to make sense of the contagion before it's too late.