During today's Nintendo Direct, Capcom revealed that all 32 arcade classics included in Capcom Arcade Stadium are now available for digital download from Nintendo eShop on Nintendo Switch™. The electrifying thrill of an arcade comes to Nintendo Switch with Capcom Arcade Stadium, which offers three different packs of 10 games that each highlight a different era of Capcom arcade goodness. The collection also includes the free-to-download 1943 – The Battle of Midway – and the separate add-on title, Ghosts 'n Goblins. Retro fans can select specific packs or purchase an all-in-one option containing the 32 games together.
To celebrate the resurrection of the legendary Capcom series, the original Ghosts 'n Goblins will be available for free as an add-on game for Capcom Arcade Stadium prior to the February 25 release of Ghosts 'n Goblins Resurrection. After that release, the Ghosts 'n Goblins add-on game will be available for individual purchase or as part of the all-in Capcom Arcade Stadium pack.
Also revealed during the Nintendo Direct, Ghosts 'n Goblins Resurrection will introduce local co-op to the Ghosts 'n Goblins universe for the first time ever. Friends and family members can now join forces with Arthur on his quest to overcome evil as one of three supporting characters: Barry, who creates barriers for protection; Kerry, who carries Arthur through danger; and Archie, who creates bridges to cross.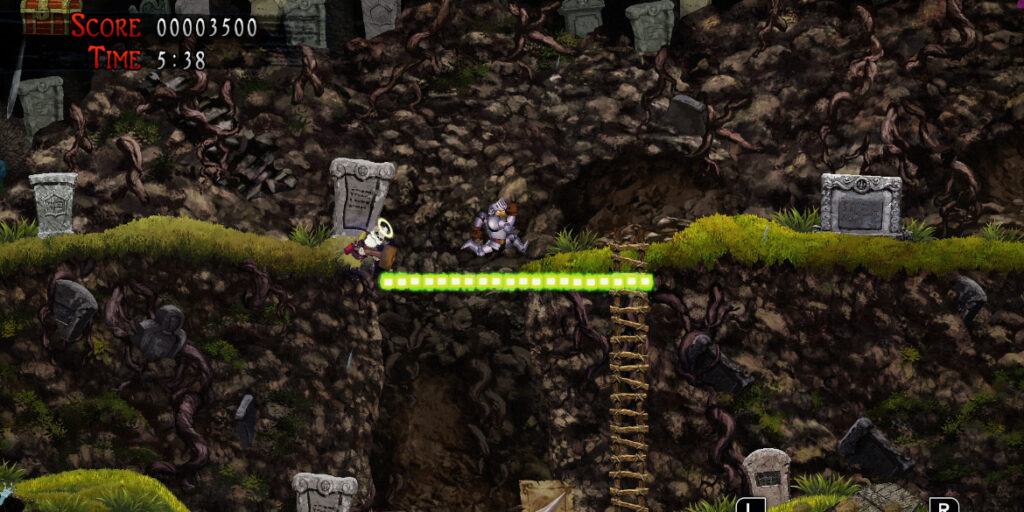 Ghosts 'n Goblins Resurrection marks the heroic return of the series, which debuted over 35 years ago. Paying homage to Ghosts 'n Goblins and Ghouls 'n Ghosts, the latest entry combines the franchise's action platforming gameplay with storybook-like graphics and challenging new obstacles. Whether a longtime Ghosts 'n Goblins fan or a newcomer, Ghosts 'n Goblins Resurrection players can guide Arthur through his perilous journey in the Demon Realm using all of the weapons, skills, magic, and new allies at their disposal. Brave knights will need to proceed with extreme caution, as terrifying dangers and imposing challenges await, including familiar enemies like Zombie, Skeleton Murderer, Pigman, and Red Arremer. Ghosts 'n Goblins Resurrection will be available on February 25, 2021 for MSRP $29.99.