Travel Channel is the king of paranormal programming and their third annual "Ghostober" event is in full effect with new episodes from all of our favorite supernatural shows.
Including the show that started the pop-culture ghost hunting phenomenon, 'Ghost Nation' (formerly 'Ghost Hunters.) We were lucky enough to chat with Steve Gonsalves and Dave Tango about all-new otherworldly adventures that they have in store for us starting on October 17th with the episode 'Evil Ink.' Joined by Jason Hawes and special guests the trio is getting back to its roots, helping homeowners who are dealing with harrowing hauntings and people whose lives have been overtaken and threatened by unexplained phenomena.
Armed with brand new state-of-the-art technology and their meticulous methodology, the team, under its new banner, United Paranormal Research Organization (UPRO), will face the most challenging and dangerous paranormal mysteries the country has to offer. In every investigation, collecting evidence is just the beginning. The team isn't merely conducting a cursory review of the case. With the help of their local contacts, team members will embed themselves in the community, conducting multi-day investigations in an effort to track down the true source of these hauntings and restore peace to the living … and the dead.
Check out our full interview below and look for our full podcast episode on the //crickets podcast network!
"GHOST NATION" 
Season Two Premieres Saturday, October 17 at 9 p.m. ET/PT
In the premiere episode, "Evil Ink," Jason Hawes, Steve Gonsalves, Dave Tango and Shari DeBenedetti investigate the paranormal events plaguing the Zone13 Tattoo and Body Piercing shop in New Jersey. They head to the town of Deptford to investigate the tattoo shop where disturbing apparitions, disembodied voices and even physical encounters are threatening the business. After their own investigation, it seems that whatever noises the team are hearing are following them as they move. With all these strange happenings and fresh evidence, the UPRO team will determine if the shop is actually haunted by one of the property's former owners, a woman named Bertha.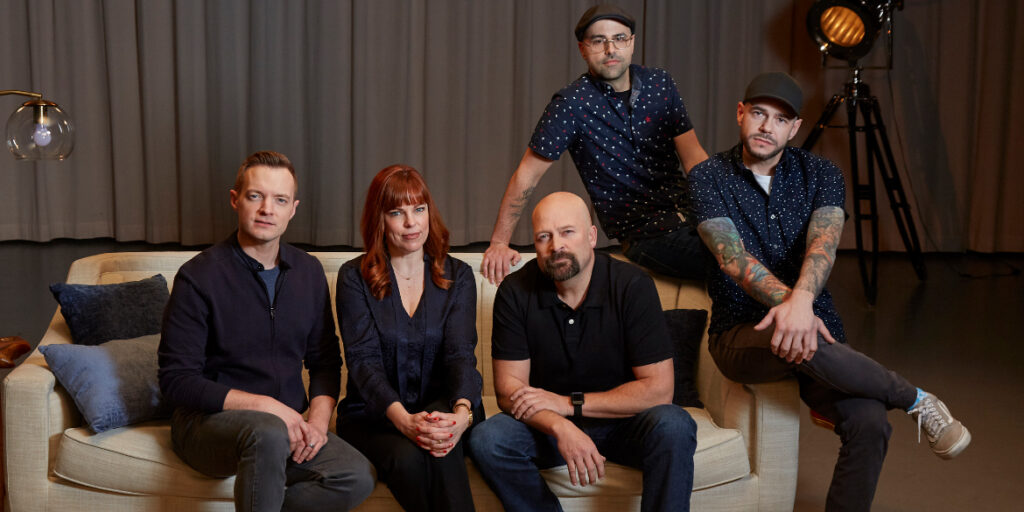 "GHOST NATION: REUNION IN HELL"
(Two-Hour Crossover Special With Amy Bruni and Adam Berry From "Kindred Spirits")
Premieres Saturday, October 31 at 8 p.m. ET/PT
In this spine-tingling, two-hour Halloween special, "Ghost Nation" stars Jason Hawes, Steve Gonsalves and Dave Tango are calling in their old paranormal pals, Amy Bruni and Adam Berry of "Kindred Spirits," to reopen a case that has taken a sinister turn. Seaview Terrace is the 40,000-square-foot Rhode Island mansion famous for being featured on the TV show "Dark Shadows," but the owners were shocked to find out that a recent visitor – a self-proclaimed warlock – had performed some sort of blasphemous ceremony in the house. Now, they're experiencing a shift in the mansion's energy, unleashing something more menacing. The team scours 100 years of history to discover a notoriously patchwork past, filled with lavish high society parties and possibly a scandalous murder.
Follow @TravelChannel, @GhostNation and #GhostNation on Facebook, Twitter, Instagram for additional content and updates.  Follow the URPO team on Twitter:  @Jchawes, @stevegonsalves1 and @davetango