In dark, pulsating nightclubs, a killer lurks. Mundane and steely-eyed, he watches, hiding in plain sight.
Little does the city of Milwaukee know, that one of the most depraved serial killers in history walks its streets.
'American Horror Story' alum Evan Peters reunites with horror showrunner Ryan Murphy in Netflix's highly anticipated 'Monster: The Jeffrey Dahmer Story,' premiering Wednesday, September 21. This week, the trailer was released, giving viewers their first glimpse at Peters' transformation and the bleak world he has built up around him.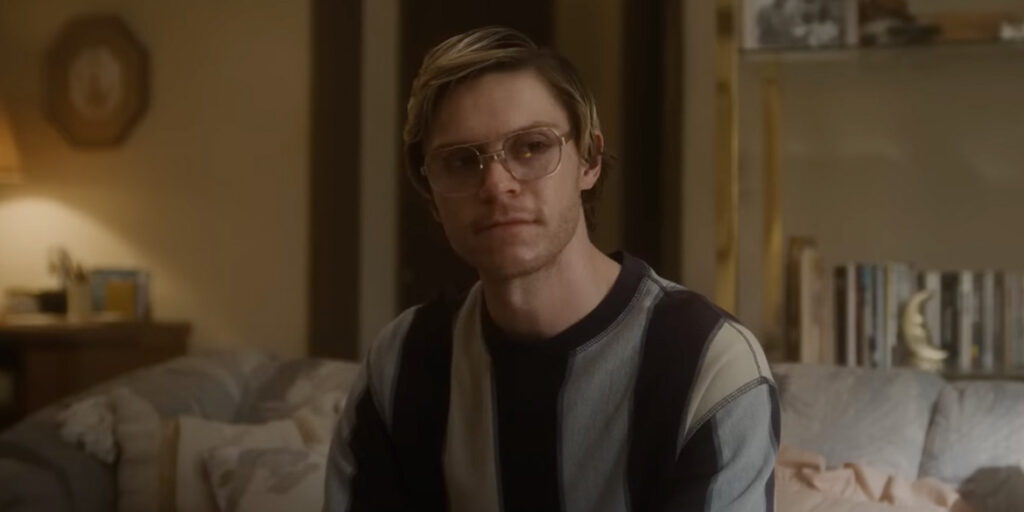 The 10-episode limited series examines the tragic, horrific crimes orchestrated by cannibalistic serial killer and sex offender Jeffrey Dahmer from 1978 to 1991, the aftermath of his arrest, and his violent demise.
Though some find the creation of the series controversial, many (including myself) hope that Murphy will focus less on the killer himself and more on the victims and their families, as well as the blatant negligence of the Milwaukee police department. That may be so—it appears that the series will be told from the perspective of Dahmer's victims, as well as his wary neighbor at the now-infamous Oxford Apartments, Glenda Cleveland (Emmy Award winner Niecy Nash). From the accuracy in rebuilding the killer's dismal apartment to Peters' staggering transformation in both physicality and cadence, Monster looks like it's going to be a disturbingly realistic take on one of the most chilling true crime cases in American history.
Netflix has released the official trailer, which, by the looks of it, seems well worth the watch.
Let's just hope that Ryan Murphy has done the right thing.