Companies have found ways to leverage nostalgia in clever ways as of late. Last year we saw Wal Mart pull every rabbit they could out of their hat by bringing back pop-culture entertainment properties like 'Back to the Future' to promote their curbside pickup services. We've seen Jeep team up with Bill Murray to showcase a new vehicle while bringing back 'Groundhog Day.'
Now Mountain Dew has joined in on the fun by reuniting Billy and Gizmo in a new commercial for their Zero Sugar drink. Zach Galligan reprises his role as Billy Peltzer with Howie Mandel is back as the voice of Gizmo. Oddly enough the two have never actually met over the span of 30 years.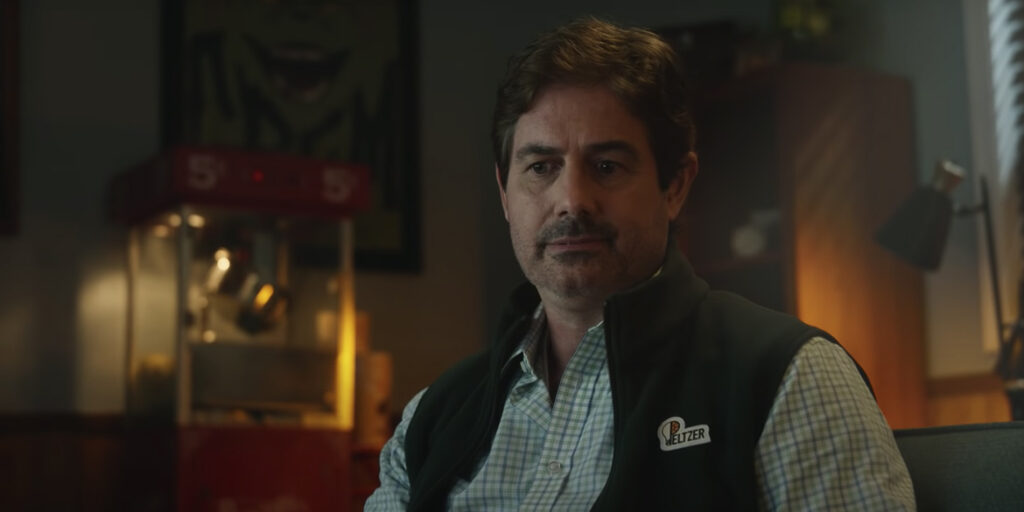 "The strangest, most interesting, trivia thing about Gremlins is that, to this day, even though I am hugely associated with Gizmo, I have never met, nor have I ever spoken to, Howie Mandel once in my entire life. It's baffling that our paths have never crossed. I know nothing about the man, he knows nothing about me, at least that I'm aware of. At some point I'm hoping before I die, I'll meet him." Galligan said.
"It tends to be a slightly more emotional experience than I think it's going to be. There was a time when we were shooting the commercial, and we had a little bit of a break, and the puppeteer is next to me and he's manipulating Gizmo's arms. I leaned over to Gizmo and I was like, 'How are you doing, buddy? It's good to see you.' It was so realistic that, after hours of working with it, it has its own reality. I did get a little choked up, not so much about reuniting with the puppet, but more that it sends you rocketing back 37 years in a way that almost nothing else does."
WarnerMedia and Amblin Television announced in 2019 they were bringing back Joe Dante's Gremlins in an animated prequel series while we wait for 'Gremlins 3.'
They have order 10-episodes of the series that is set in 1920's Shanghai. Gremlins: Secrets of the Mogwai will tell the story of how the movie's crusty, old shop owner Mr. Wing met the cute and cuddly Gizmo at the age of 10. Together, they'll encounter a teenage street thief named Elle and go on all sorts of adventures across the Chinese countryside.