20th Century Studio has released their heart-pounding first trailer and poster for Prey, a spinoff of the Predator franchise.
Set 300 years ago, Prey follows Naru (Amber Midthunder), a fierce and highly skilled Comanche warrior. However, during one of her hunts, she encounters a menacing creature. Naru sets out to protect her people from the threatening creature that stalks their camp.  But, as she tracks and finally confronts it, she comes face to face with the highly evolved alien Predator. A vicious and terrifying showdown starts between the alien's technically advanced arsenal and some of the most legendary hunters in history.
In the trailer we see some nods to the original series and Director Dan Trachtenberg has promised new twists on the Predator franchise as well. From the tall grass chases to Naru hiding in mud to cloak her from the Predator, fans should be excited to see what other easter eggs Trachtenberg has included.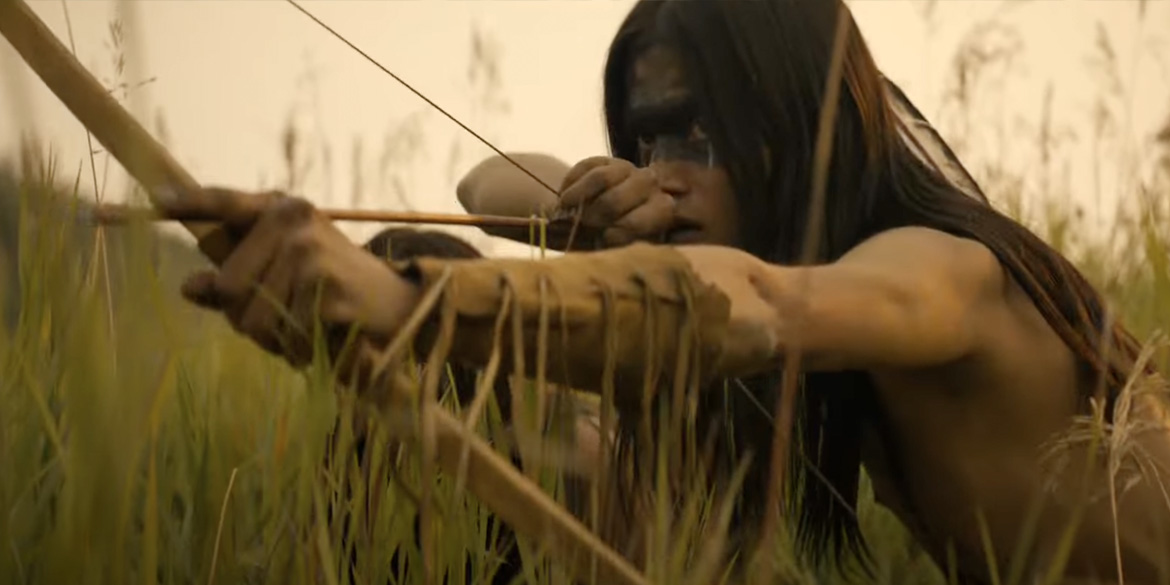 Prey is directed by Dan Trachtenberg (10 Cloverfield Lane, The Boys) and written by Patrick Aison (Jack Ryan, Wayward Pines). The production team behind Prey wanted to ensure accurate and respectful portrayals of the Comanche on screen. This included bringing on Jhane Myers (1883, The Wilds). Myers is a producer and Native American advisor known for her dedication to films surrounding the Comanche and Blackfeet nations. The on-screen cast largely consists of Native and First Nation talent including Midthunder (Roswell, New Mexico), Harlan Blayne Kytwahat (Shoresy), Stormee Kipp (Sooyii), and newcomer Dakota Beavers. In an interview with ComicBook.com, Myers announced that viewers will also be given the opportunity to view the movie dubbed in the Comanche language.
Prey will release exclusively on Hulu August 5th.
To keep up with all things Predator, follow our tag here on Downright Creepy.