Writer / Director Oz Perkins grew up in an unusual home. His father played one of the most iconic figures in horror of all-time. His father was Anthony Perkins, another wise known as Norman Bates. To say horror pulse through his veins at an early age would be an understatement. It's in his genetic makeup. In only his second film he has established a distinct style that is well crafted in tone and pacing.
The opening scene holds nothing back as to what the viewer is about to step foot into, a ghost story, soon to be, within a ghost story. We are introduced to Hospice nurse Lily (Ruth Wilson) whom arrives to care for the aged, ailing Iris Blum (Paula Prentiss), a retired horror author. The apparition living within the walls of Ms. Blum's house builds no suspense early on about where the story might be going: "Three days ago, I turned 28 years old," Lily reveals through her first-person narration. "I will never be 29."
A whirling wind of numb humming fills the air in some of the scenes ominous moments signifying something isn't quite right within the walls of Mrs. Blum's house. At times it sounds a bit like the influence of the Psycho score creep into film. But creaking sounds, flickering TV sets and banging fills the silence in-between flashes of ghostly figures seen in reflections. I Am the Pretty Little Thing That Lives In the House is a very slow burn from beginning to end but plays out like you are watching an excerpt from Scary Stories to Tell in the Dark meets Edgar Allan Poe.  It weaves the storytelling together almost seamlessly and never hits you on the head with any horror tropes. Just classic storytelling using atmosphere and sound design to give you the feeling that something isn't quite right with this house or those who use to roam the hallways.
You get a taste of the Tell Tale Heart from Iris Blum's horror novel The Lady in the Walls when we see a man murder and seal his victim into the wall. It's subtle call backs to classic horror in a modern film that makes this film all that much more enjoyable. If you are looking for fasted paced action mixed in with Gore you won't get it. In fact you won't really get many jump scares out of this film either. What you do get is quality filmmaking that moves as fast as wax melting on a candle.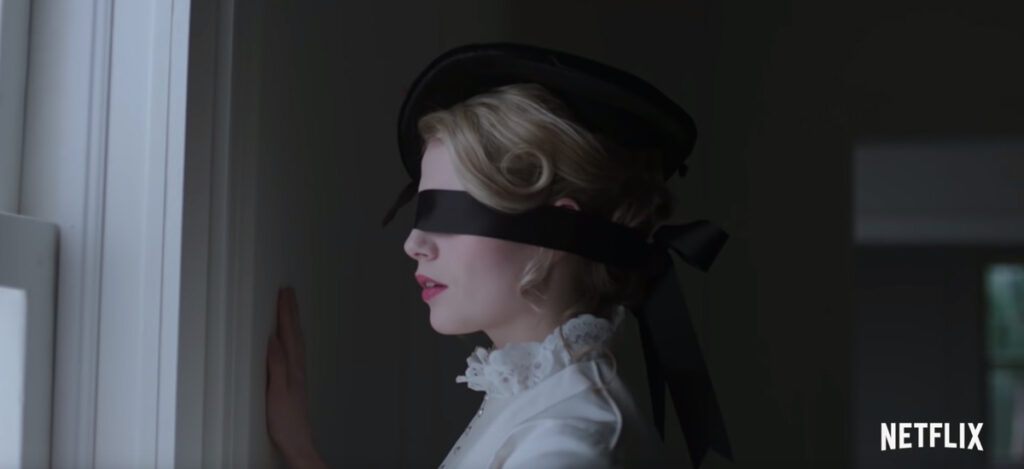 With dialogue, voice overs and inner mumblings it feels like you are watching each character unravel before your very eyes blurring the line between what is real and what is on the other side. The film delivers such beautifully tragic lines such as;
"the walls and windows are as thin as bones. A person could walk right through them. Just up and leave this whole place"
"…you poor pretty things, who's prettiness holds only one guarantee…learn to see yourself as the rest of the world does and you'll keep left alone with only your own eyes looking back at you, and even the prettiest things rot. You fall apart like flowers."
"I have heard myself say that a house with a death in it can never again be bought or sold by the living…it can only be borrowed by it's ghosts…and so it is"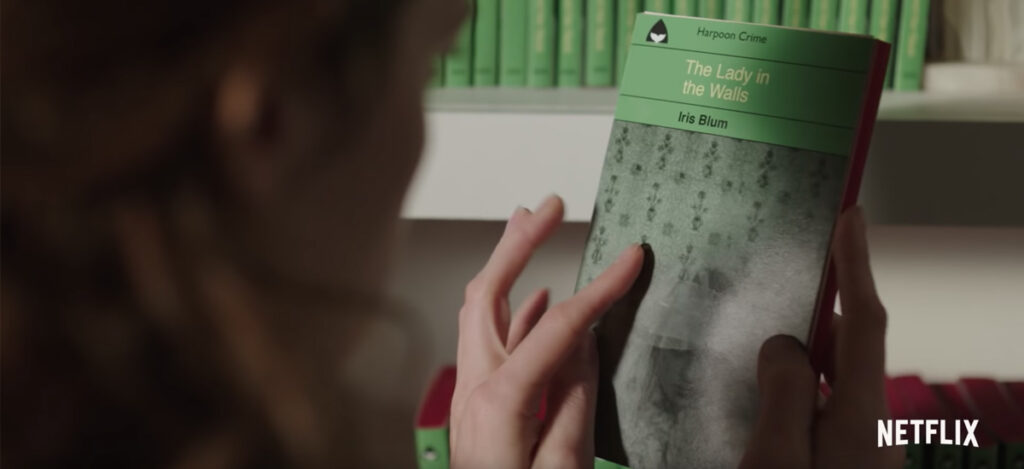 While I am not really a fan of slow burn horror films I found myself immersed in this film; perhaps because it did remind me of my childhood when I hung on every word I read in Alvin Schwartz Scary Stories to Tell in the Dark. Either way this is a great film to add to your Halloween watch list. Turn off all the lights, turn up the sound and feel the paranoia set in for 87 minutes. I can't bring myself to give it extremely high marks but it's a solid film for the sub-set slow burn horror genre.